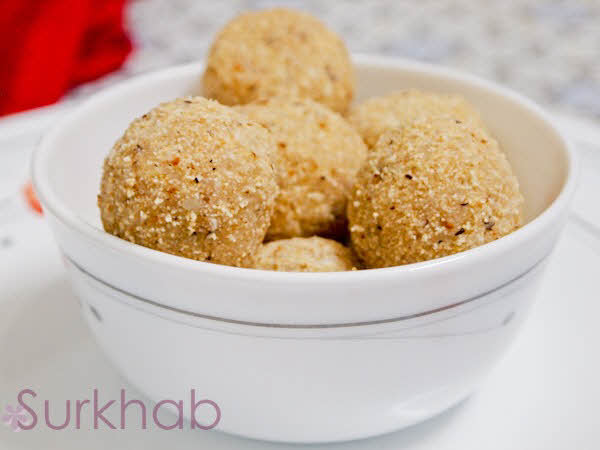 These Semolina Balls are made from Semolina, Sugar, almonds, cardamom green and ghee. It is simple, delicious and easy to make. Rava ladoos are rich, sweet dessert-snack made from gently roasted Semolina/ Soozi. Ladoos can be served any time of the day and easy to carry in your lunch box

. Traditionally in Indian households, ladoos are served as Cookies. I found Semolina in my kitchen and I decided to make something new like Semolina balls rather than Semolina Halwa. When I made it, it turned out Fantastic. Learn how to make Semolina sweet balls.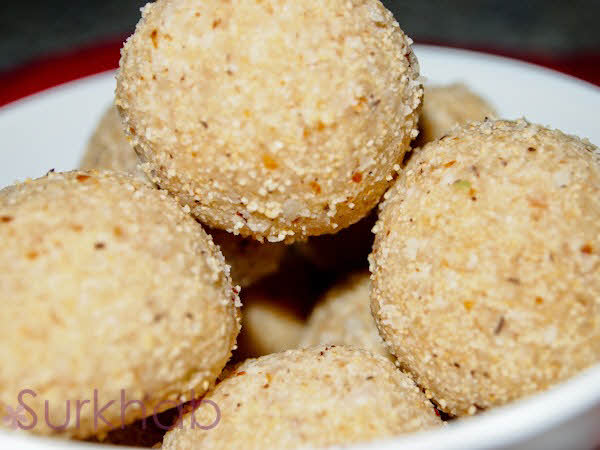 Preparation Time: 5 Minutes
Cooking Time: 3 Minutes
| | |
| --- | --- |
| Ingredients | Quantity |
| Semolina/ Soozi/ Rava | 1 cup |
| Sugar | 3/4 cup |
| Almonds | 1/2 cup |
| Ghee | 1/2 cup |
| Cardamom green | 2 |
| Coconut grated | 1/2 cup |
Method:
1. Heat the pan and take semolina into pan. Roast semolina on slow flame till it gives nice aroma or till light brown. Don't roast it on high flame otherwise it will burn.
2. Now take roasted semolina, sugar, cardamom green, almonds into mixer and grind it. Make sure the mixture should be grind fine and don't add water while grinding. Take grind mixture into bowl, add grated coconut and ghee.To make the ladoos, take about 2 tablespoons of mixture into your palm. Gently press the mixture between your palms to form a smooth, round ball. The ladoos are usually about the size of a ping-pong ball, but you can adjust the as you prefer. If you are not able to make balls add more ghee into mixture then ladoo will bind properly.
3. Enjoy!!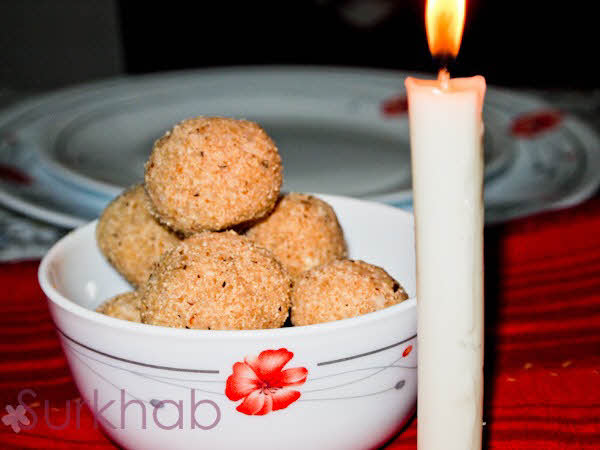 Got anything to say?
comments