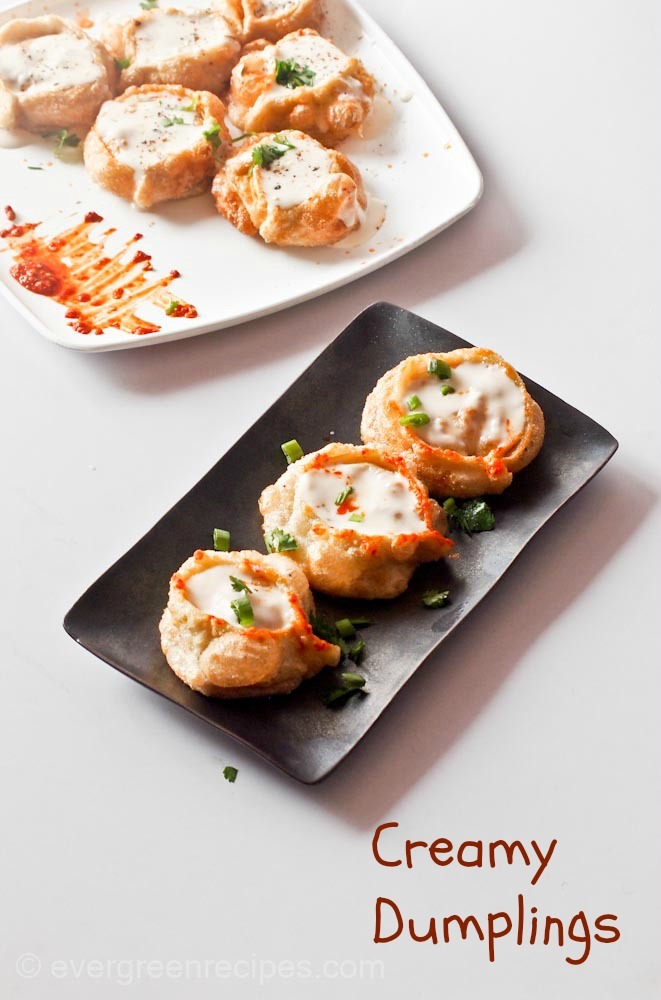 Last weekend, I went out to enjoy some local street food in Lucknow, ended up having a very different and amazing kind of Momos, it was Italian BBQ Momos. Just one bit felt so heavenly. I knew I got to make this for you all.
So, I did it as soon as I got the time. But I did a bit of change so that it can be prepared at home. The ingredient for the stunning is almost the same. But instead of BBQing it, I fried them, (I'll probably try grilling them next time).
So, the end result was something that cannot be described in words. I'll let the pictures do the talking.
I am posting the step by step process of preparing it at home, every step has a picture attached to the instruction so that it can be easy to follow the recipe. Check it maid easy az. . I am sure you will love it.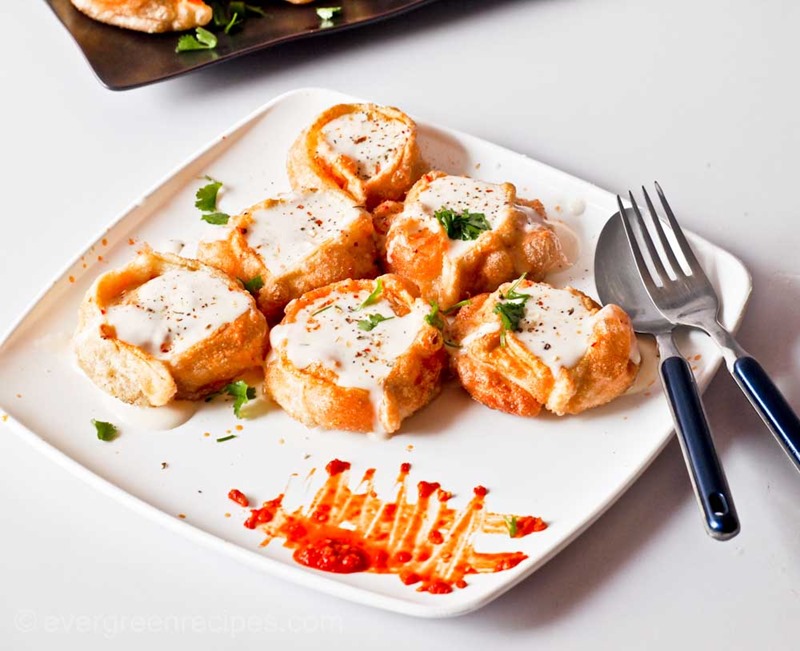 Preparation Time: 15-20 Minutes
Cooking Time: 10- 12 Minutes
Serving: 12-15 pieces
Ingredients for Stuffing:
| | |
| --- | --- |
| Ingredients | Quantity |
| Vegetable oil | 1 tbsp |
| Garlic, chopped | 2 teaspoon |
| Ginger, chopped | 1 teaspoon |
| Onion, chopped | 3 tbsp |
| Capsicum, chopped | 3 tbsp |
| Carrot, chopped | 2 tbsp |
| Cabbage, chopped | 3 tbsp |
| Corn | 2 tbsp |
| Paneer, chopped | 4 tbsp |
| Red chili paste | 2 teaspoon |
| Salt | to taste |
| Pepper powder | 1/2 teaspoon |
Ingredients for Cover and other Ingredients:
| | |
| --- | --- |
| All purpose flour | 2 cup |
| Salt | 1/2 teaspoon |
| Pizza Sauce | 1/4 cup |
| Mozzarella cheese | 1/4 cup |
| Mayonnaise | 1/4 cup |
| Vegetable oil | for deep frying |
Method:
1. Boil the corn for 5 minutes, strain the water using a strainer. Chop all the vegetables finally.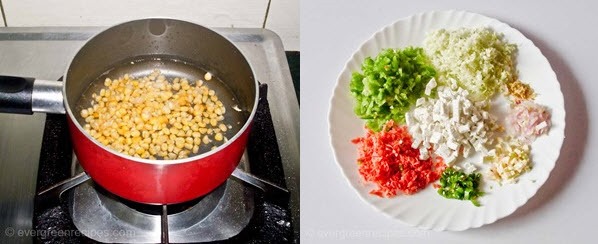 2. Heat the wok with oil and saute with chopped garlic, ginger and onion. Fry it till the onions are translucent in the color. Add chopped carrot, capsicum and cabbage. Saute it on a high flame for 1 minutes.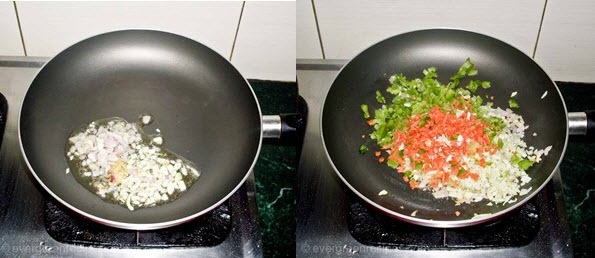 3. Add salt, red chili paste and pepper powder. Mix it well.

4. Add boiled corn and paneer. Mix it well. Cook the veggies on a high flame for another one minutes.

5. Switch off the flame. Stuffing is ready for creamy dumplings.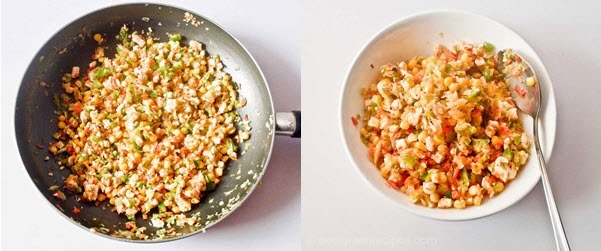 6. Take the flour and 1/2 teaspoon salt in a broad bowl, mix it well. Add water and knead the flour to make it soft and pliable dough.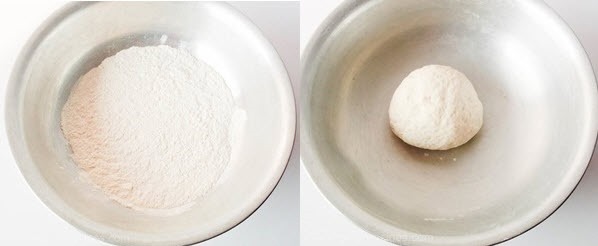 7. Cover it with the wet muslin cloth and keep it aside for 15-20 minutes. Divide the dough into 12 equal portions.

8. Take one portion of the dough, dust with flour and roll it into a thin circle of 3-4 inches in diameter.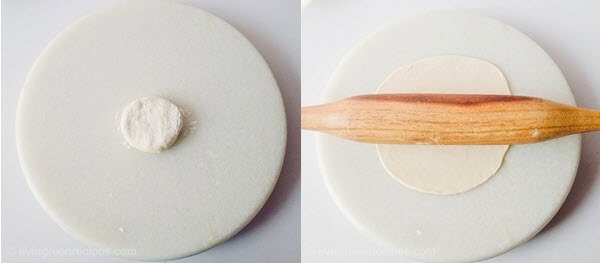 9. Apply water on the edges of the circle. Put 1 teaspoon stuffing in the center of the circle.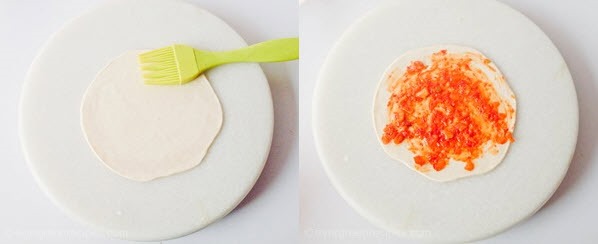 10. Put 1 teaspoon grated mozzarella cheese on the stuffing.

11. Fold it in your desired shape, better would be if you follow the below image. Close it from the ends, then bring one end to the other end.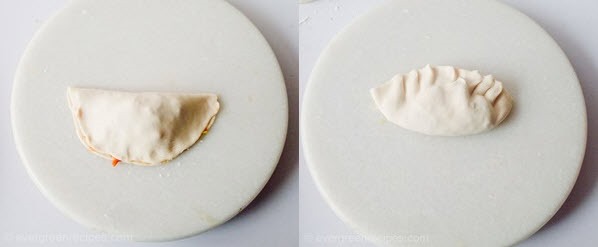 12. Do the same with the rest of the dough. Steam cook it for 10-15 minutes on a medium flame (I used my kadhai for steam cooking). Fill 2 glass of water in the kadhai and put a cylindrical kitchen strainer (like this) and then place the dumplings on it.

13. Delicious Dumplings are ready to fry.

14. Heat the wok/kadhai with oil and deep fry it on a medium flame till light golden and crisp. Do the same with the rest of the dumplings. I fried 2 at a time. Take the fried dumplings in a serving plate, put mayonnaise in the center of the each dumpling. Serve hot with chilli-garlic chutney.

15. Enjoy!!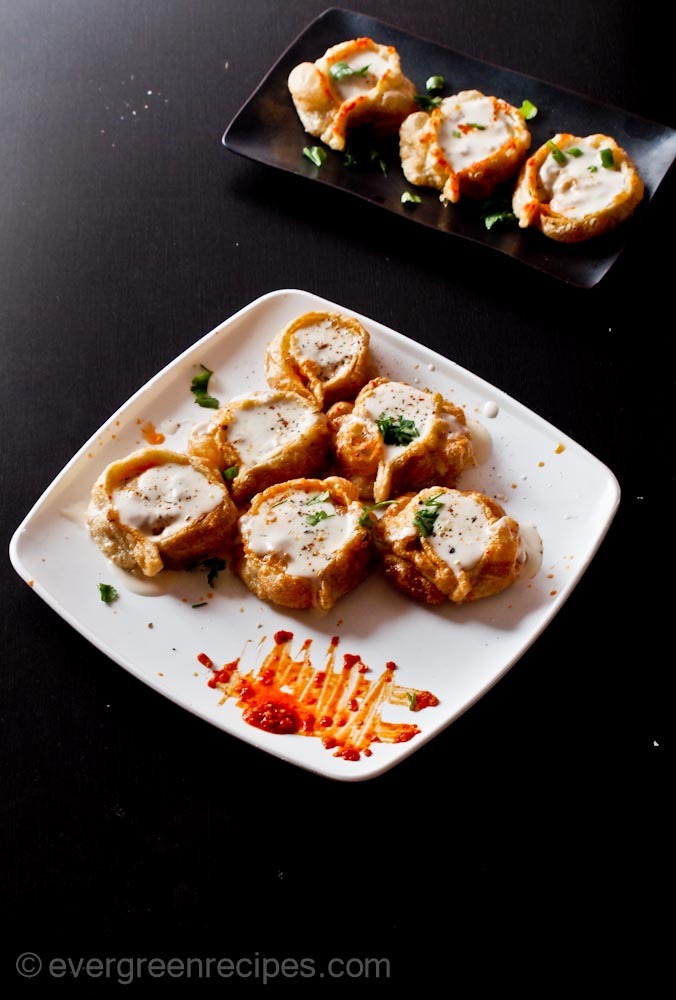 Got anything to say?
comments