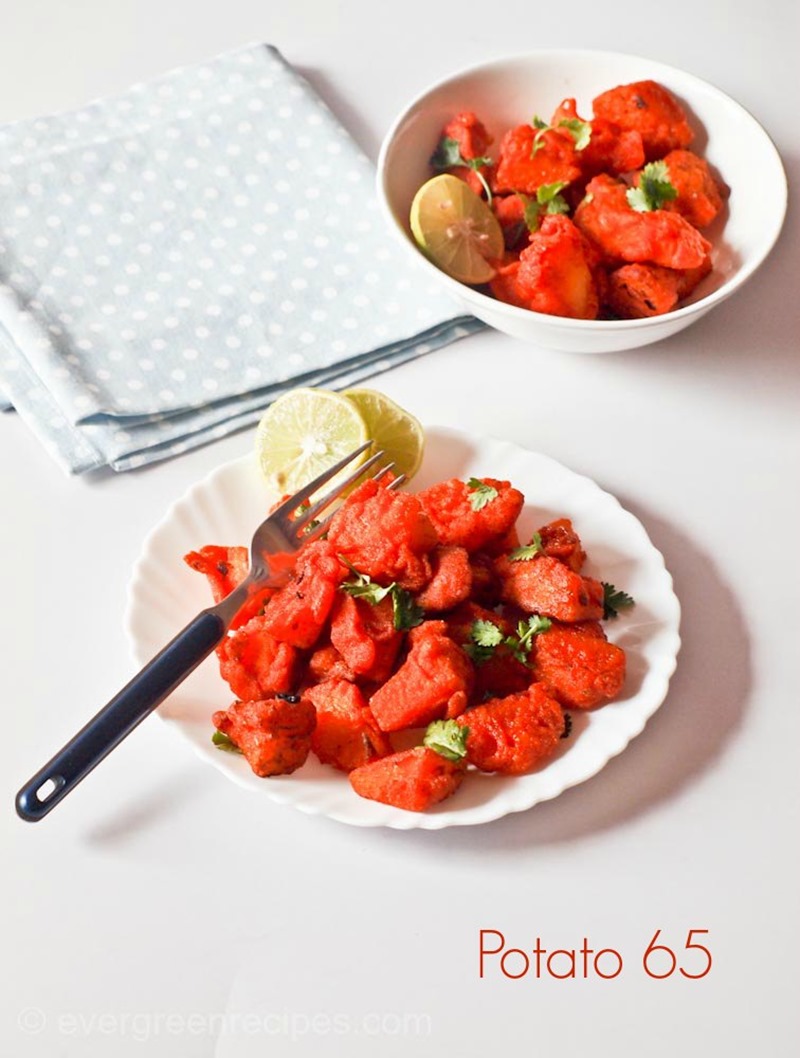 I loved the Potato 65 when I had it in a local restaurant few days ago. Ever since I had that, I felt the urge to prepare it for you all.
But the long list of requests kept this one waiting. Finally, today is the day when you all get to taste the awesomeness of the Potato 65.
It's a super delicious dish, and you love spicy food you'll be in heaven after trying this.
Our easy step by step recipe along with photos will make it even easier to prepare it at home even when its your first time in the Kitchen.
Follow the step by step process of preparing the Potato 65 and have a great day. I hope you will love it as much as I did.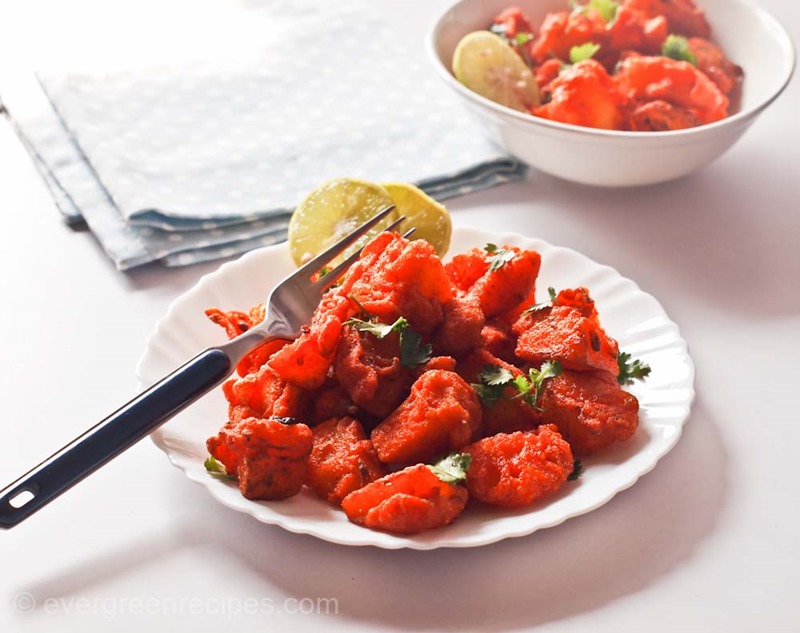 Preparation Time: 10-15 Minutes
Cooking Time: 15-20 Minutes
Serving: 4
| | |
| --- | --- |
| Ingredients | Quantity |
| Potato | 4 medium size or 2 large |
| All purpose flour | 1/4 cup |
| Corn flour | 1/2 cup |
| Rice Flour | 2 tbsp |
| Red chilly Powder | 1 teaspoon |
| Food color | small pinch |
| Chat Masala | 1 teaspoon |
| Salt | to taste |
| Pepper Powder | 1/2 teaspoon |
| Ginger | 1 teaspoon |
| Garlic | 1 teaspoon |
| Vegetable oil | for deep frying |
Method:
1. Wash, and boil the potatoes. Peel off the skin of potato and cut into 1/2 inch pieces.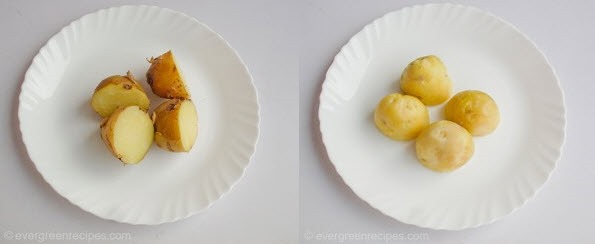 Let it cool completely. (Or you can put the boiled potatoes in the fridge for 2-3 hours before cooking to get the better result, by doing this potato will be more crispy). Keep all the spices ready for the batter.

3. In a bowl, add all the ingredients given in the table above " Ingredients for batter".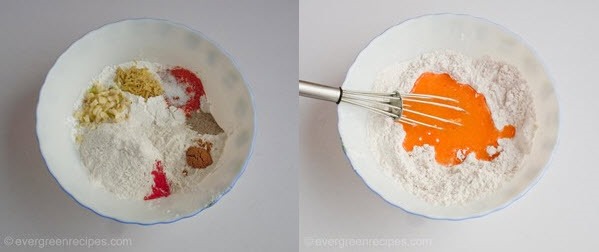 Add water and make lumps free batter. Batter consistency should not be thick nor thin. It should be like that to coat the potato cubes properly before putting it in the hot oil.

5. Put the 5-6 potato cubes in the batter and dip it with the help of a spoon to coat it properly. Drop the coated potatoes in the hot oil. Fry 6-7 potatoes at a time.

Deep fry it on a low to medium flame till it is golden and crispy. Take out the fried potato cubes on a tissue paper to get rid of the extra oil. Do the same with the rest of the cubes. Sprinkle some chat masala and lemon juice, Serve hot.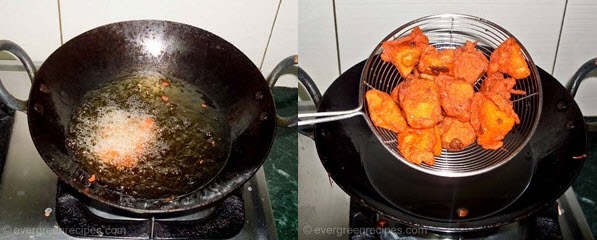 7. Enjoy!!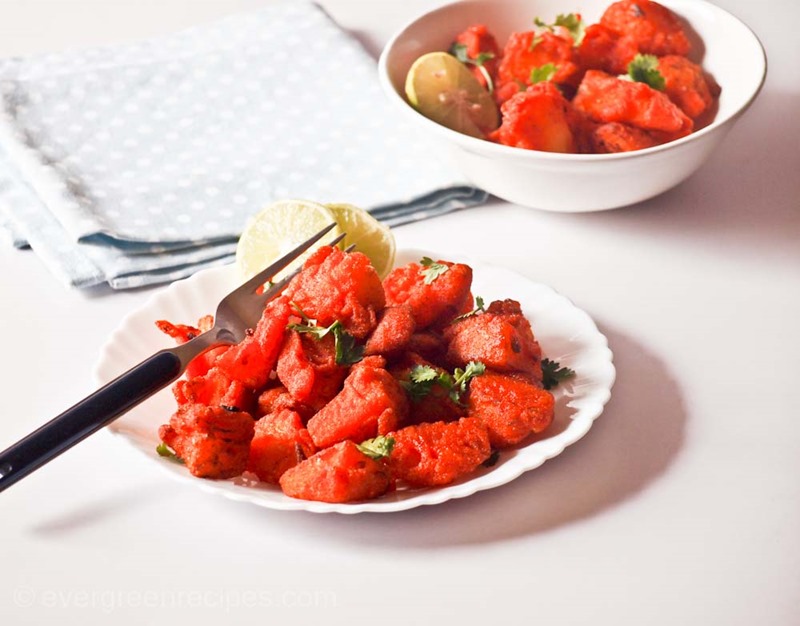 Got anything to say?
comments