Here is how you can make a delicious egg sandwich for yourself. If you ever need a breakfast that can be made quickly, then Egg and bread Slices is all you need.
But then, there are many ways to make your egg sandwich delicious, and this is one of the recipes I am going to share with you today. I've used Capsicum, Mushrooms and tomato which gives it a colourful look and the tastes is great.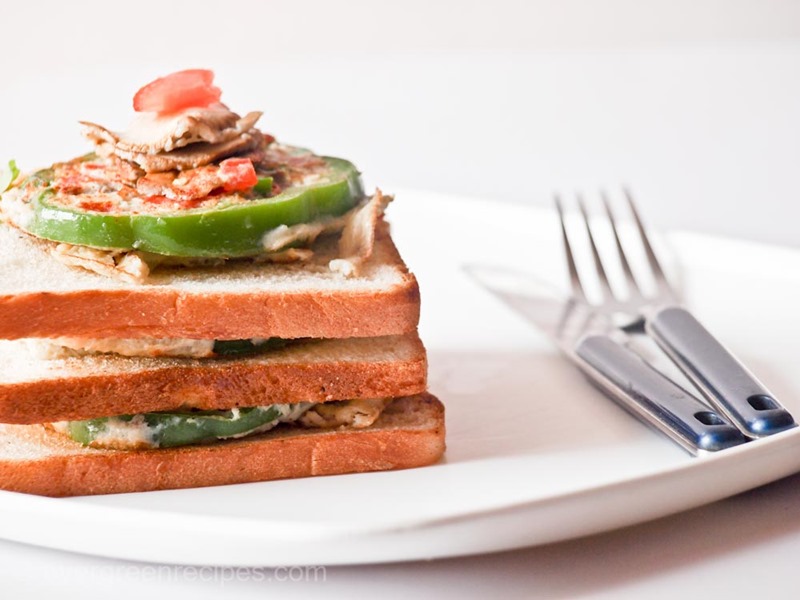 You can follow the step by step instructions along with photos of every step to prepare it at home. I hope you will love it.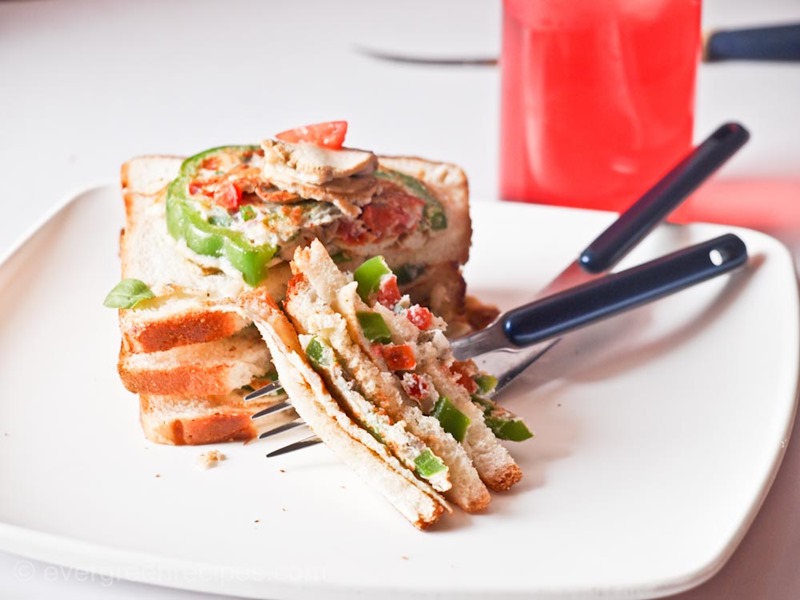 Preparation Time: 5-6 Minutes
Cooking Time: 5-10 Minutes
Serving: 1
Ingredients for Egg Sandwich:
| | |
| --- | --- |
| Ingredients | Quantity |
| Egg | 2 |
| Mushroom | 4-5 |
| Salt | to taste |
| Capsicum | 3 circle and 1 tbsp chopped |
| Tomato | 2 tbsp chopped |
| Onion | 2 tbsp chopped |
| Green Chili | 2 |
| Coriander leaves | 1 tbsp chopped |
| Garlic chopped | 1 teaspoon |
| Butter | 1 tbsp |
| Bread Slices | 3 |
Method:
1. Chop Onion, tomato, capsicum, mushroom (3-4), garlic and green chili. Keep the capsicum slices ready. In a bowl, add the Eggs.

2. Add all the chopped vegetables and salt. Mix it well.

3. Heat the non-stick pan with butter.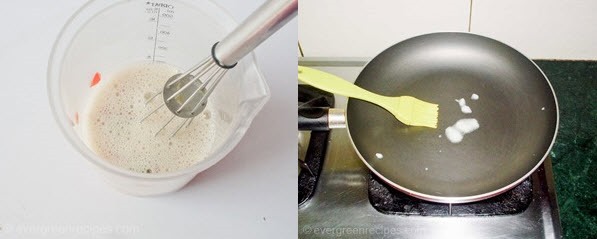 4. Put capsicum circle in the pan, and pour the egg mixture in the circle of the capsicum.

5. Cook it on a medium to low flame for 1-2 minutes till it is cooked, then flip it with the help of a spatula and cook from the other sides. Switch off the flame.

6. Apply butter on the bread slice and heat on medium flame till it is light golden spots appear and the bread becomes a little crispy. Switch off the flame.

7. Put the Omelette on the bread in layered form, i.e, the Egg capsicum and bread, one over the other. Enjoy!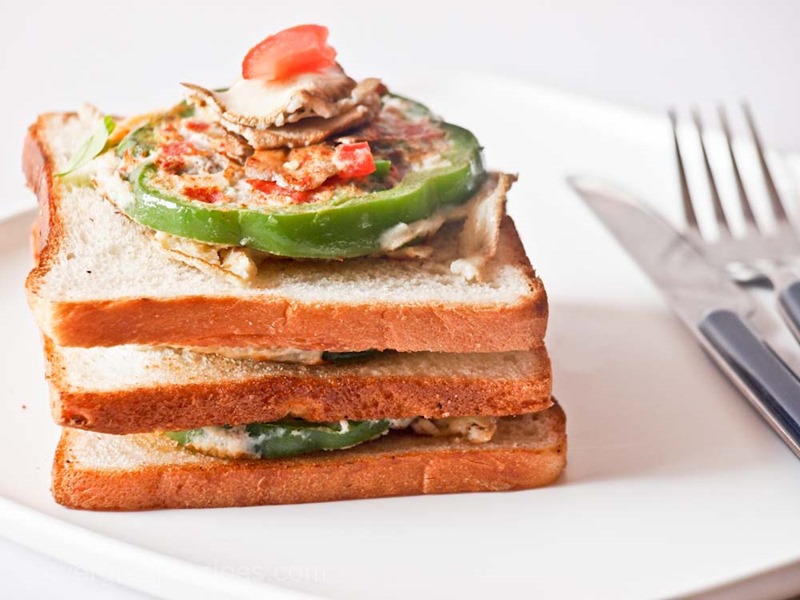 Got anything to say?
comments