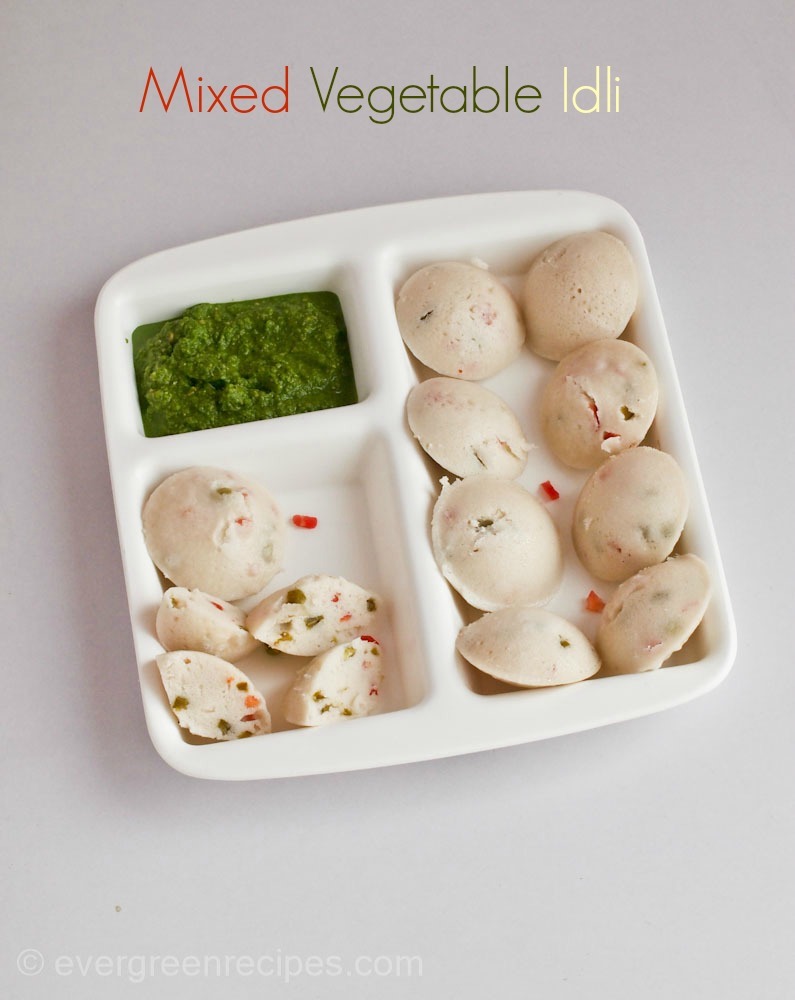 Here is the recipe of Mixed Vegetable  Idli, it's one of the healthy breakfast you can prepare for yourself. It's one of the favourite thing in our house and we have tried different types of it. Check out the Oats Idli
Idli mainly has rice and white split lentils but we have added a bit of veggies to make it little more healthy. Each piece of Idli has just 20 calories that mostly comes from Carbohydrates making is a suitable choice to each for the first part of the day.
Follow the easy step by step instructions to cook this healthy Vegetable Idli for yourself.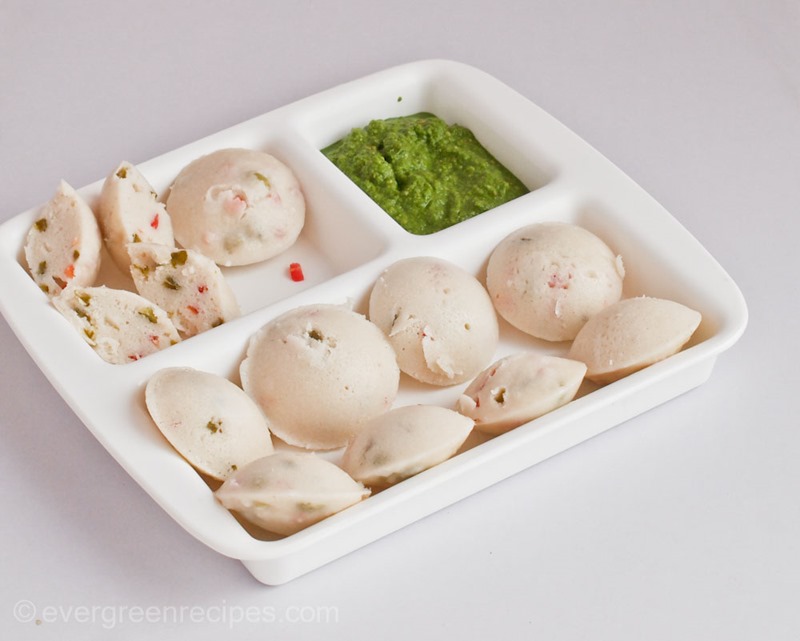 Preparation Time: 10 Minutes
Cooking Time: 10 Minutes
Serving: 6
| | |
| --- | --- |
| Ingredients | Quantity |
| Idli Rice | 2 cup |
| White Split Urad Dal | 1 cup |
| Salt | to taste |
| Carrot | 1/4 cup |
| Capsicum | 1/4 cup |
| Green Peas | 1/4 cup |
Method:
Chop carrot and capsicum finely. Soak urad dal and rice separately for 3-4 hours. Drain the water from the dal and rice. Take the soaked rice in a grinder and grind it to make the fine paste. Take out the ground rice in a bowl and add soaked dal in the grinder. Add 2-3 tbsp water and grind it to make a fine paste. Now Take out the ground dal in the same bowl. Mix it well. Cover and keep it in a warm place for 10-12 hours or overnight for the fermentation. Below is the image of fermented batter.

2. Add chopped capsicum, carrot, peas and salt in the bowl.

3.  Mix it well. Batter is ready for steam.

4.Grease the idli mold with vegetable oil and fill it with the batter. Take one glass of water into pressure cooker and put the idli mold into the pressure cooker.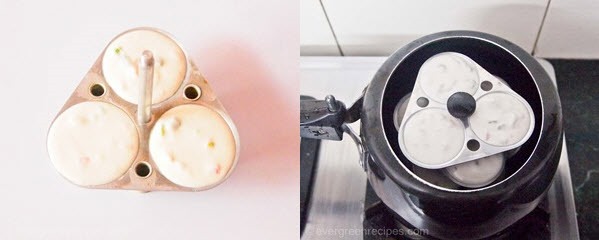 5. Remove the whistle from the cooker, close the lid of cooker and steam cook it on a high flame for 1 minutes, then keep the flame low and cook for another 6-7 minutes. Switch off the flame, take out the idli mold from the cooker, and with the help of spoon take out the steamed idli from the mold. Serve hot with coconut-coriander chutney.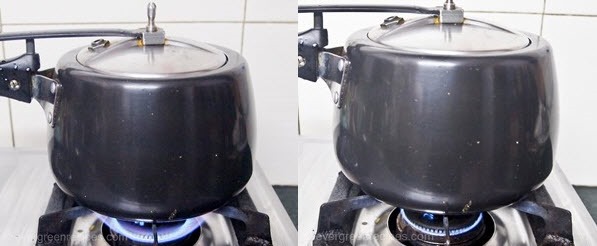 6. Enjoy!!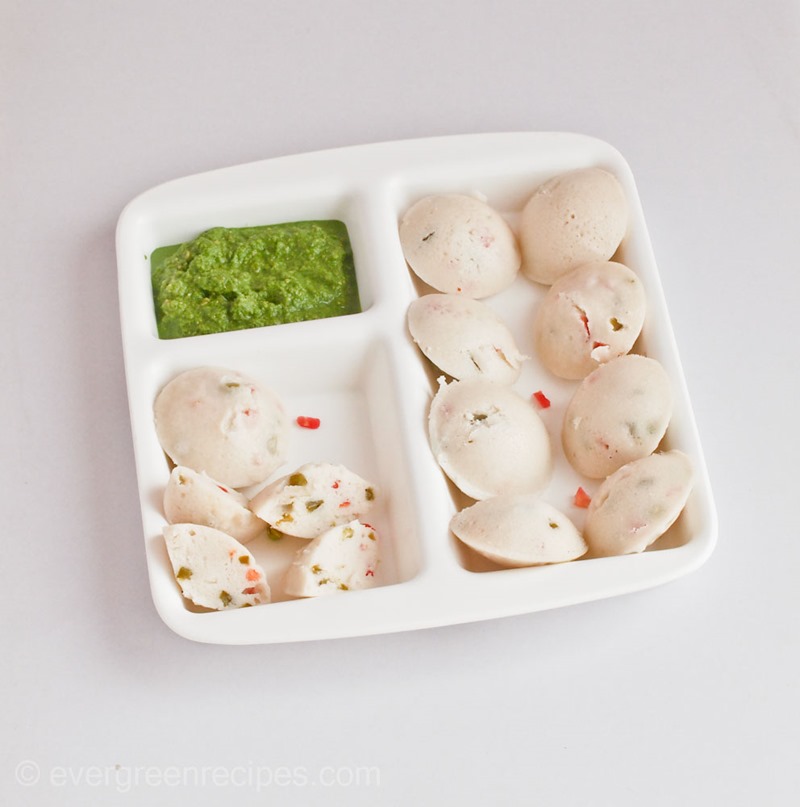 Got anything to say?
comments