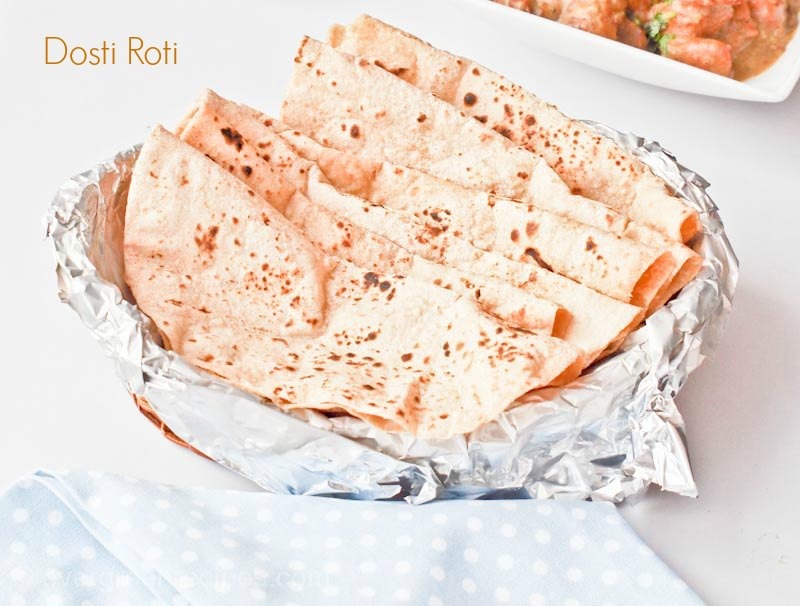 Here is the recipe of Dosti Roti, a long awaited recipe my friends and family wanted to know, I thought putting it on the blog will be helpful to you too. So here it is.
Dosti Roti, as the name suggests, is cooked when two doughs are joined together to cook them into Roti. They are thin and yummy. And you get to present your cooking skills to others and they love having something different.
I prepared it with the recipe of Amritsari Paneer and it was a delicious experience, though it can be had with any gravy recipe we have on Evergreen Recipes.
Preparation Time: 10 Minutes
Cooking Time: 5 Minutes
Serving: 4-5
Ingredients for Dosti Roti:
| | |
| --- | --- |
| Ingredients | Quantity |
| Wheat flour | 1.5 cup |
| Vegetable oil | 2 tbsp plus 3 tbsp |
| Salt | 1/4 teaspoon |
| Water | to knead the dough |
Method:
1. In a bowl, add flour, salt, and oil. Mix it well.

2. Add water and knead the flour well to make soft dough.

3. Divide the dough into 10-12 equal portions.

4. Take one portion of the dough and squeez them with palm of your hand.

5. Take two squeezed dough and apply some oil with a brush and then join them together.

6. Now, apply some flour and roll it like a thin chapatti.

7. This would look like a normal chapatti you normally make, put it on the hot tava.

8. Keep it on one side until it looks half cooked, then flip it over to half cook it from other the side as well, then flip it again.

9. When you notice light golden spots on the chapatti, put it on the stove directly so that they get fluffy.

10. When it gets fluffy, the two joined dough could be separated easily. Put it in a hot case to keep it hot for longer.

11. Enjoy!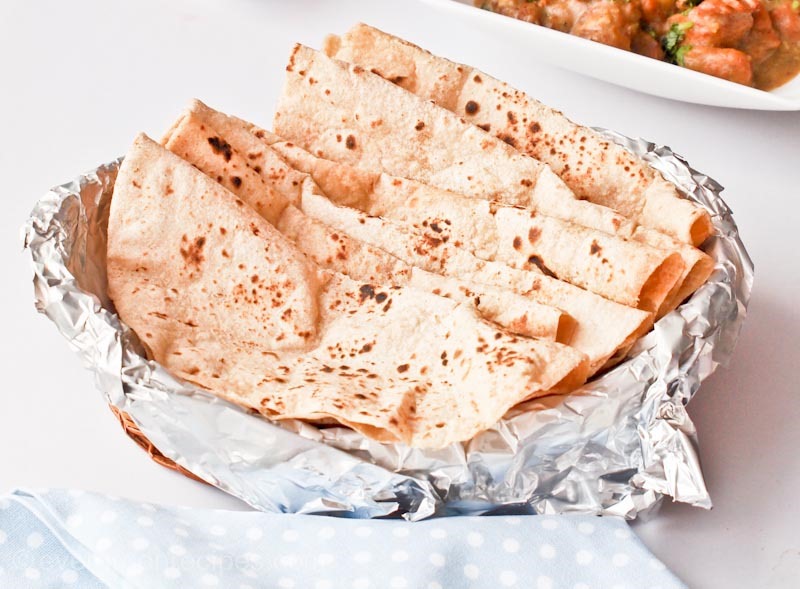 Got anything to say?
comments