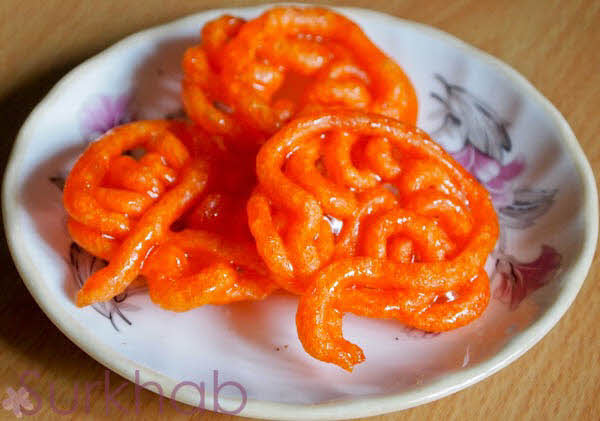 Jalebi is a fried sweet dipped in a sugar. It is one of the most popular Sweet dishes in India and is found in different parts of the Country. Learn how to make jalebi at home.
For a lof of people, it is a classic breakfast item where they have it with Bread or Curd. Some people have it as an after meal dessert. Learn how to make jalebi at home.
Either way, Jalebi is a treat that no one would say no to. Learn how to make jalebi at home by following the simple step by step instructions along with photos of every step. I hope you will love it.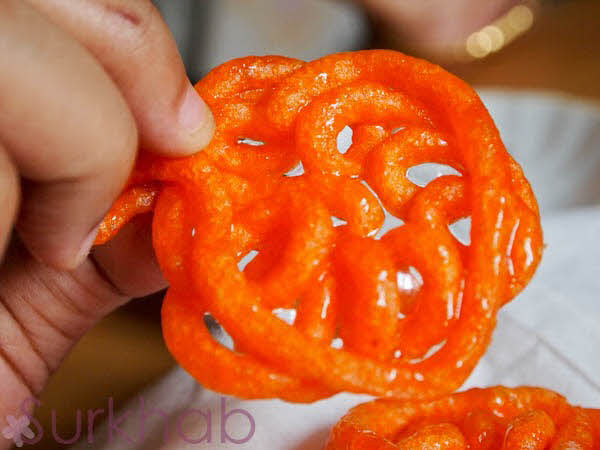 Preparation Time: 15 Minutes
Cooking Time: 10 Minutes
| | |
| --- | --- |
| Ingredients | Quantity |
| All purpose flour | 1 cup |
| Rice flour | 1 cup |
| Baking Powder | 1/4 teaspoon |
| Curd | 3 teaspoon |
| food color | 1 pinch |
| Vegetable oil | for deep frying |
| Sugar | 2 cup |
| Water | 1 cup |
Method:
1. Mix the all-purpose flour, rice flour, baking powder, curd, water and food color into a thick batter and keep aside for 2 hours. Heat the oil in a heavy bottomed  pan and pour the batter in a steady stream into the pan to form coils as shown below in the picture.

2. Deep fry them until they are crisp and light golden brown on all the sides. Now prepare one string syrup by dissolving sugar in the water.

3. Remove the jalebi from the pan and immerse in the hot sugar syrup and leave for at least 3 minutes so that jalebi can soak sugar syrup. Take them out of syrup and serve hot.

4. Enjoy!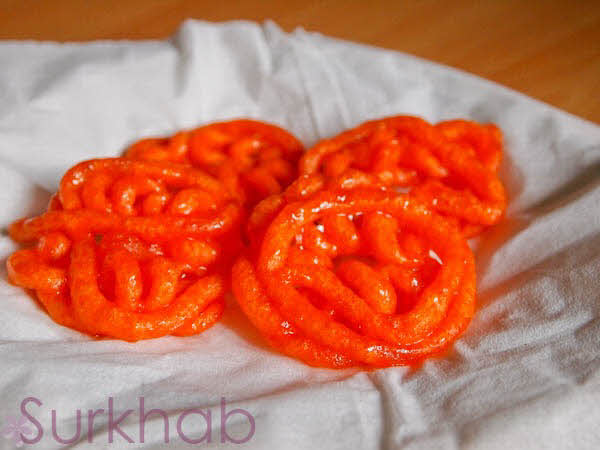 Got anything to say?
comments