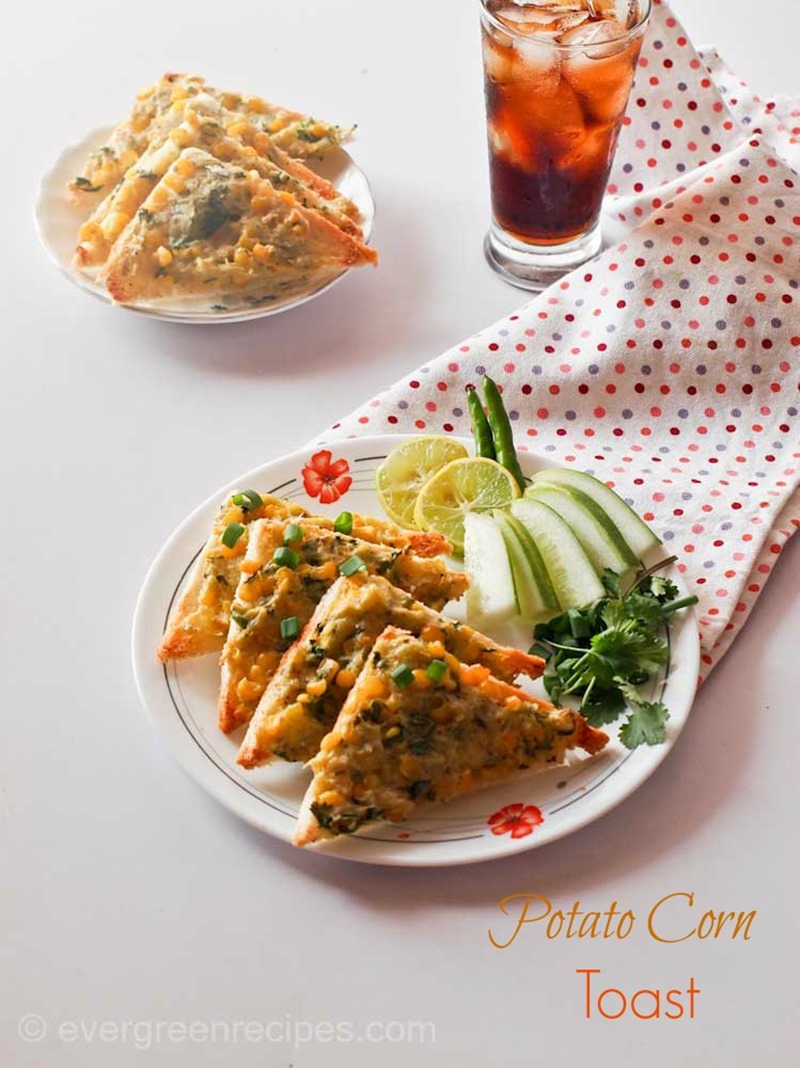 Here is the recipe of Potato Corn Toast, a delicious breakfast you can easily prepare at home by following our step by step instructions.
You might have had potato toasts before but this one gives your regular potato toast a twist by adding a third ingredient. that is, Corn. And you get a totally new, refreshing things to eat and enjoy with your loved ones. It also can be packed into Tiffinbox, so that there is variety in the tiffin boxes who carry it regularly.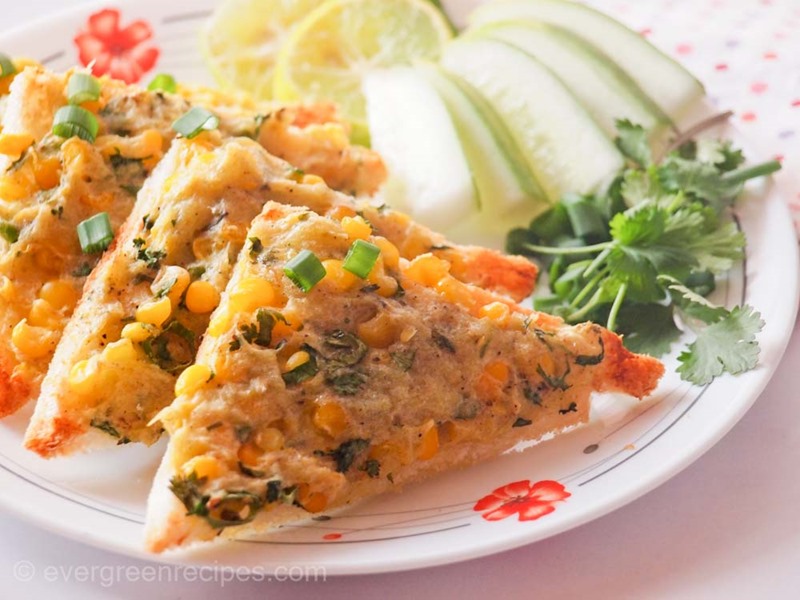 Preparation time: 10 Minutes
Cooking Time: 10-12 Minutes
Serving:  4
| | |
| --- | --- |
| Ingredients | Quantity |
| Bread slices | 8 pieces |
| Potato, boiled, peeled and mashed | 1 cup |
| Corn | 1/2 cup |
| Salt | to taste |
| Coriander leaves | 2 tbsp |
| Green chili | 2 |
| Chat Masala | 1/2 teaspoon |
| Butter | 50 gram |
| Pepper powder | 1/4 teaspoon |
Method:
1. In a wok/pan add corn and a glass of water. Boil it for 5-6 minutes till it is soft and cooked. Switch off the flame, and strain it using the strainer. In a separate bowl, add boiled corn and mashed potato.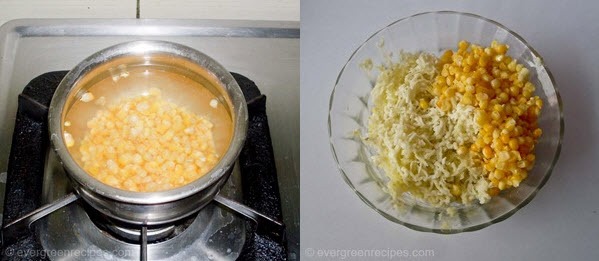 2. Add coriander leaves, green chili, salt, pepper powder and chat masala. Mix it well. The mixture is ready.

3. Take the bread slices and cut the edges (brown part from the sides) as shown below in the image.

4. Cut the bread into the triangle shape and spread butter on each triangle pieces. Put 2 teaspoons prepared potato-corn mixture on each triangle. Do the same with the rest of the bread slices.

5. Take an aluminum foil and put bread slices. Spread butter on the mixture of each slice of the bread. Grill it for 10-12 minutes till the toast is crispy. ( You can also cook it on the Tawa) Delicious potato corn toast is ready to serve, Serve hot with your favorite sauce.

6. Enjoy!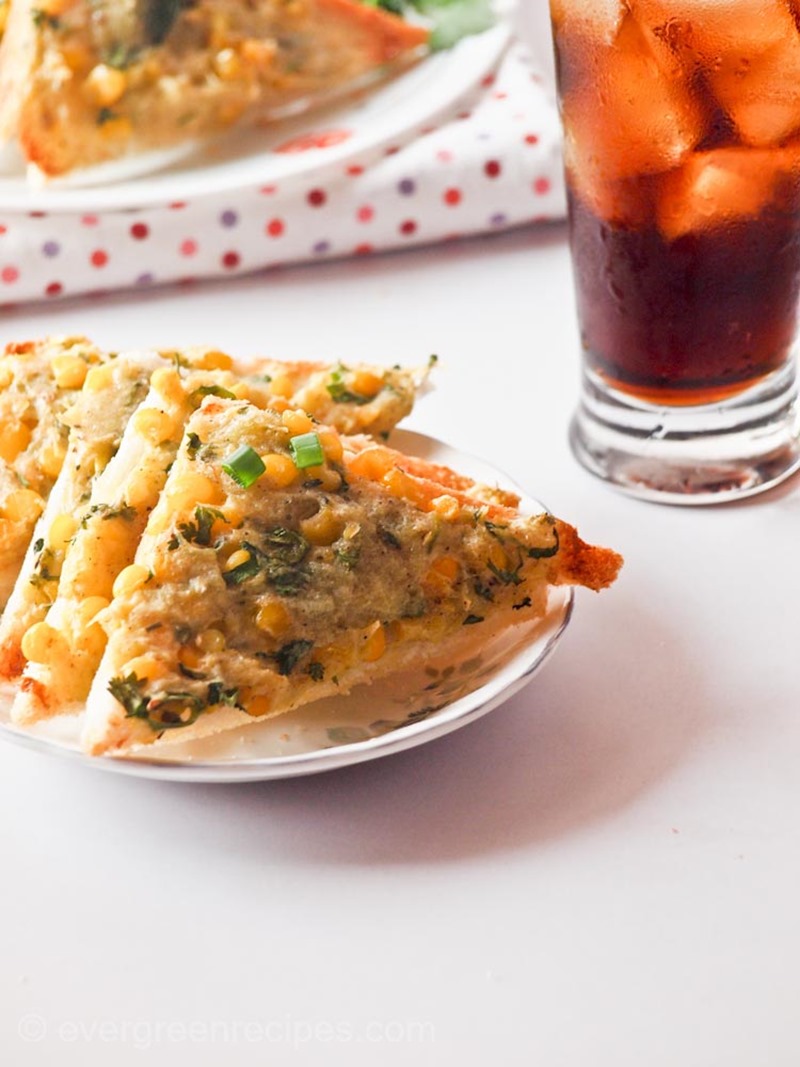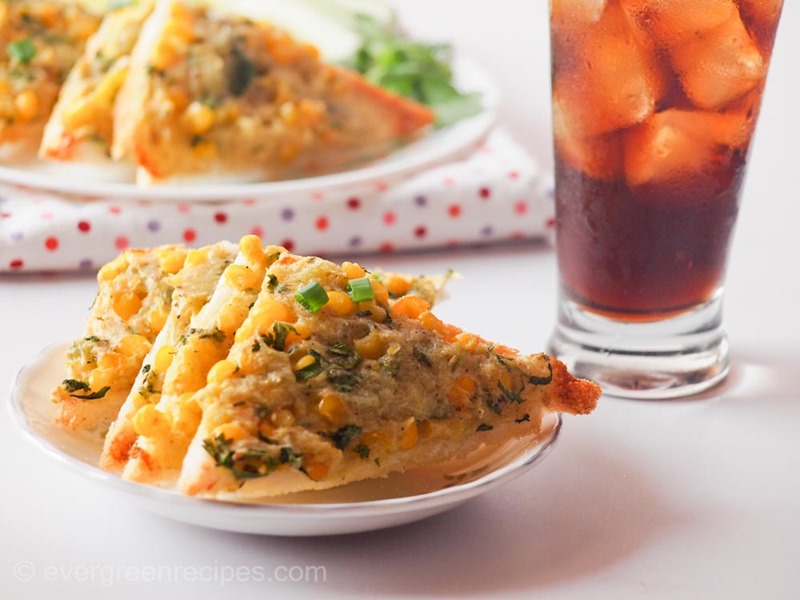 Got anything to say?
comments