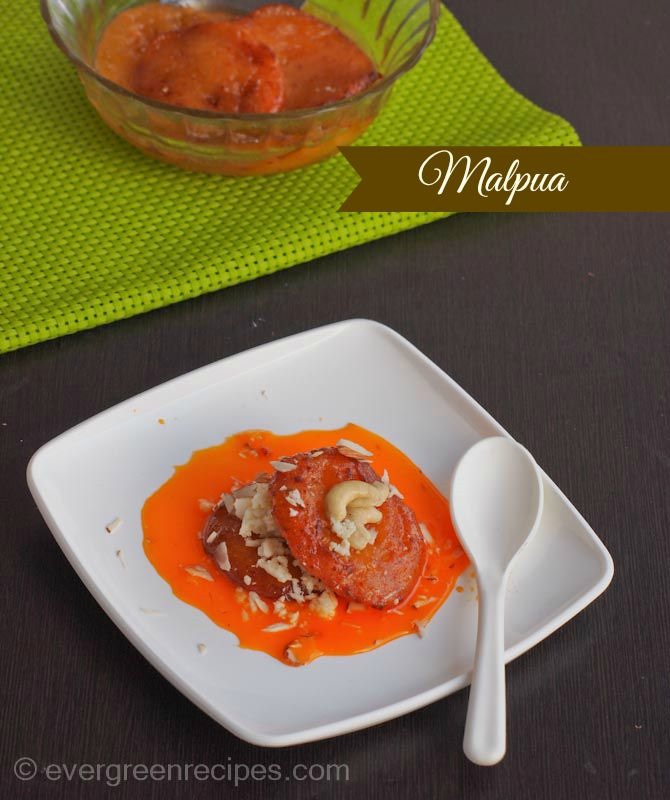 Here is the recipe of a Malpua, another regional sweet dish that you can prepare easily if you do not have anything for dessert. I had prepared for my family and they loved it.
And it is so easy that we can prepare it more often. We have used the things that are easily available in any kitchen.
Follow the easy step by step recipe along with pictures and prepare this in your own kitchen. I hope you will like it.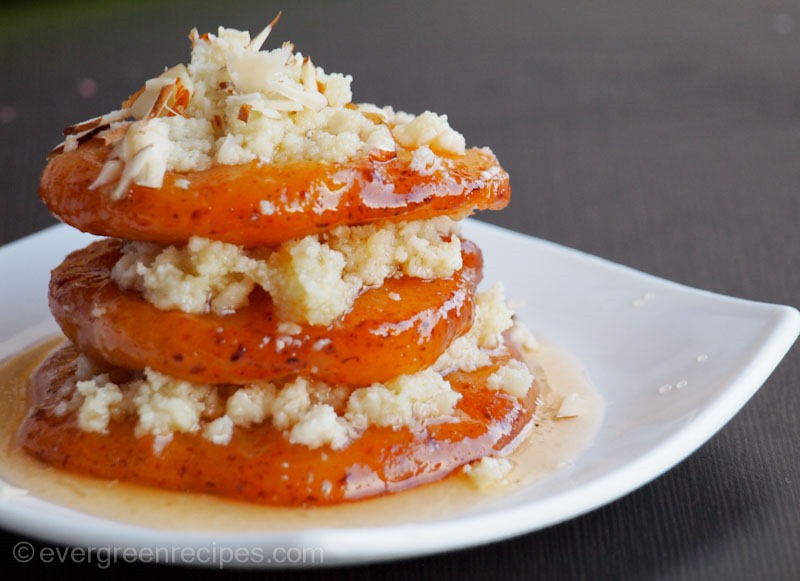 Preparation Time: 10 Minutes
Cooking Time: 10 Minutes
Serving: 3
| | |
| --- | --- |
| Ingredients | Quantity |
| All purpose flour/ Maida | 3 tablespoon |
| Khoya/ Mava | 3 tablespoon |
| Milk | 1/4 cup plus 2-3 tablespoon more as required |
| Orange Tang / Orange powder | 2 tsp |
| Green cardamom powder | 1/4 tsp |
| Cooking soda | small pinch or 1/8 tsp |
| Sugar | 1/2 cup |
| Water | 1/2 cup |
| Almonds(chopped) | 2 teaspoon |
| Cashew nuts (chopped) | 2 teaspoon |
| Ghee | for deep frying |
Method:
1. Mix flour, khoya and milk in a bowl.

2. Add orange powder, cooking soda and green cardamom powder in the bowl. Mix it well. If the batter is thick add 2-3 tablespoon extra milk.

3. The batter should be like pouring consistency.  Heat the ghee in a nonstick pan and pour 1 tablespoon batter to make round balls as shown below in the image. Fry it on low flame till light golden in color from both the sides. Turn it in between the process to cook evenly.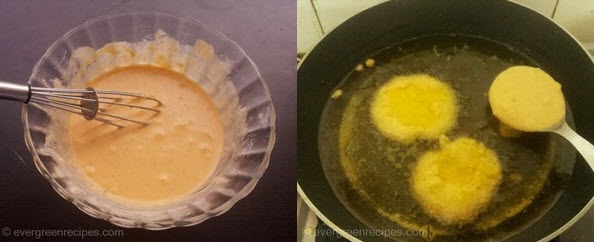 4. Meanwhile, prepare the sugar syrup for malpua. Mix sugar and water in a Pan and let it boil. Boil it for 3-4 minutes. Switch off the flame, add 1 teaspoon orange powder and 1/8 tsp cardamom green powder in the sugar syrup.

5. Now the malpua is golden in color, take it out from the ghee and pour into a hot sugar syrup.

6. Do the same with the rest of the batter. Delicious malpua is ready for plating.

7. Take 1 tablespoon sugar syrup in a small bowl and add 1/2 tsp orange powder, mix it well. Spread this syrup in a circular on the serving plate. Then put one malpua on the syrup.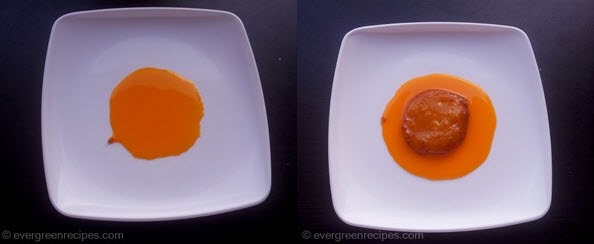 8. Now put 1 tablespoon Khoya on the malpua and cover it with another malpua. Garnish with chopped dry fruits, serve hot or chilled.

9. Enjoy!!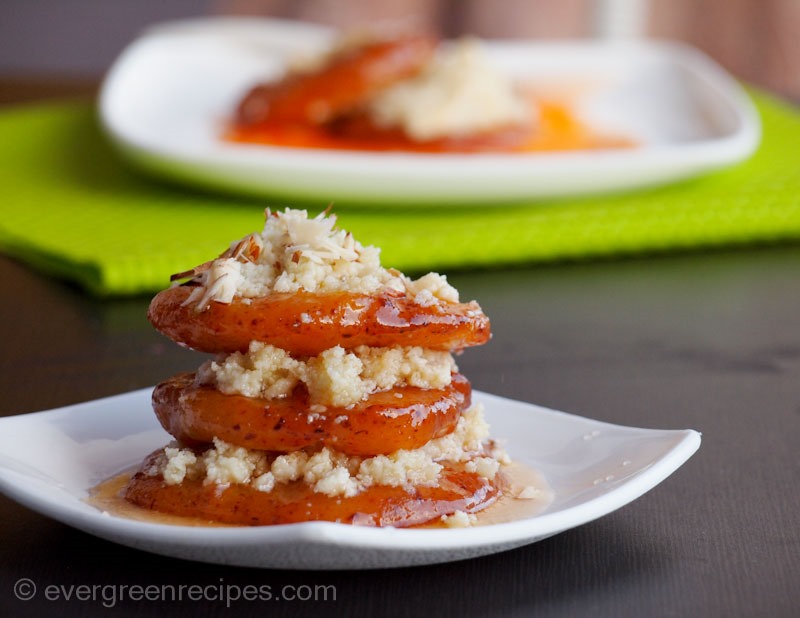 Got anything to say?
comments