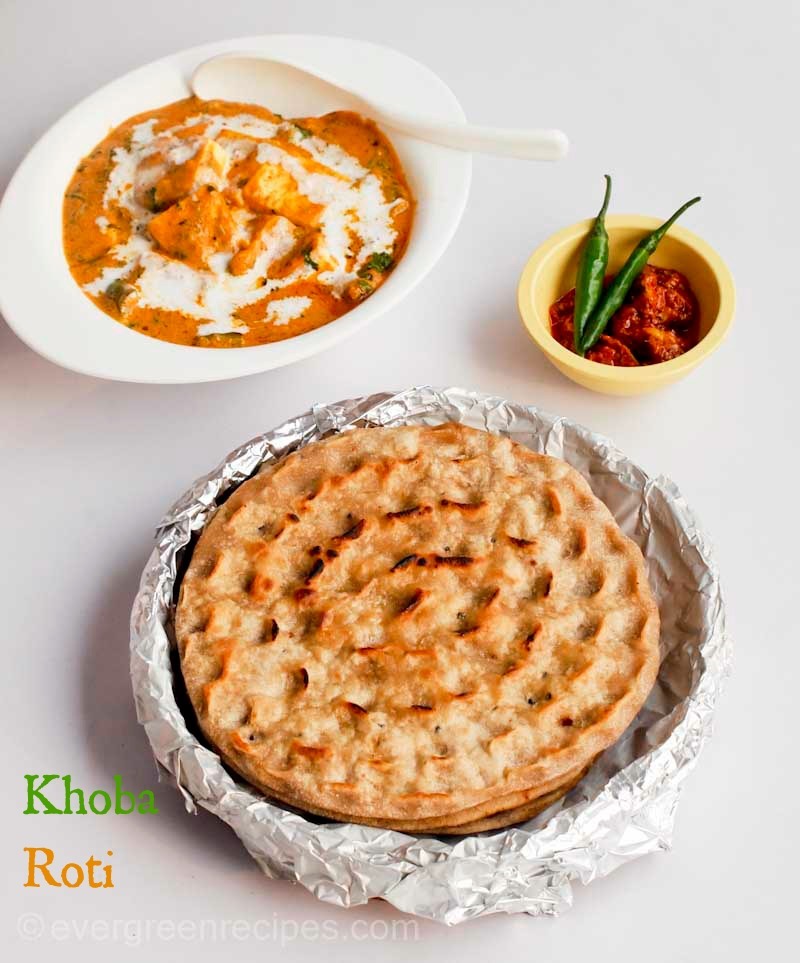 The best part of being a food bloggers is that I get to try a different item each time in the name of posting a recipe on the blog. This way I get away with a lot of things in the name of experiments.
But it is because of these experiments, I get to prepare awesome things like Khoba Roti. The recipe of which I saw on TV a long time ago.
And I had prepared Paneer to enjoy the Khoba Roti with.
And believe me, it was a killer combinations. The Khoba Roti is equivalent of two plain roti. So, you get to spend a little more time than usual to consume one Roti, and you will love that.
The Capsicum Paneer recipe will be posted later today has been published. But please do consider making this on Special Occasions or Special Family dinners/lunches.
Find the step by step recipe along with photos and prepare this at home.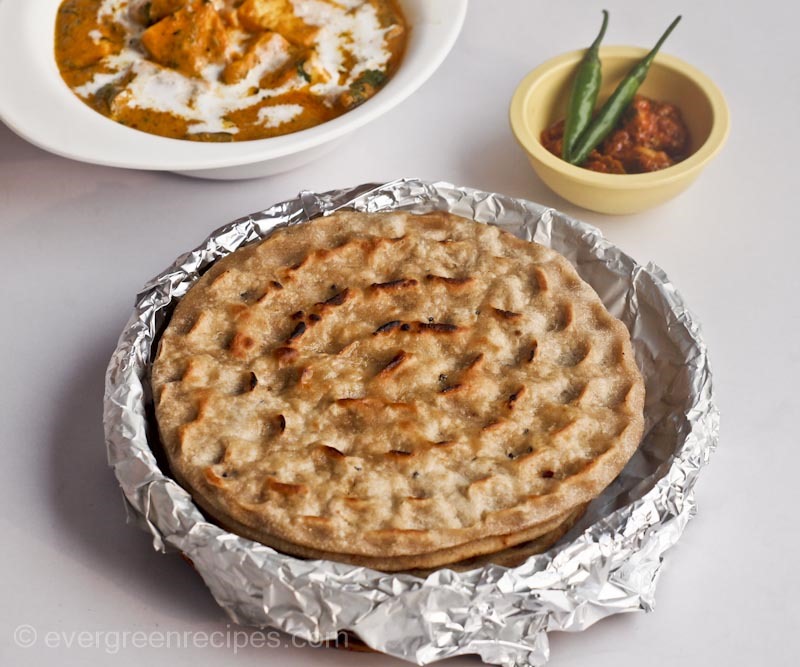 Preparation Time: 15 minutes
Cooking Time: 10 Minutes
Serving: 4
| | |
| --- | --- |
| Ingredients | Quantity |
| All purpose flour | 1 cup |
| Wheat flour | 1 cup |
| Kalunji, Nigella seeds | 1/2 teaspoon |
| Vegetable oil | 2 tbsp |
| Salt | to taste |
| Red chilly flakes | 1/2 teaspoon |
| Butter | for cooking the khoba |
Method:
1. In a broad bowl, add wheat flour, all purpose flour, nigella seeds, salt, vegetable oil and red chilly flakes. Mix it well.

2. Add water and knead the flour well to make the soft and pliable dough. Cover it with the muslin cloth and let it rest for 20-25 minutes.

3. Divide the dough into 4 equal portions. Take one portion of the dough and roll it into a thick circle of 7-8 inches in diameter.

4. Put the rolled chapatti on the tawa and pinch the chapati at many places, to give it the look shown in the image below.

5. Apply butter to cook the khoba roti. Cook it on a medium to low flame till golden spots appear from both the sides.

6. Then invert the roti and cook from the other sides till light golden spots appear or till the roti is properly cooked.

7. Do the same with the rest of the roti. Delicious spiced khoba roti is ready to serve, Serve hot with pickles or any other curry and gravy.

8. Enjoy!!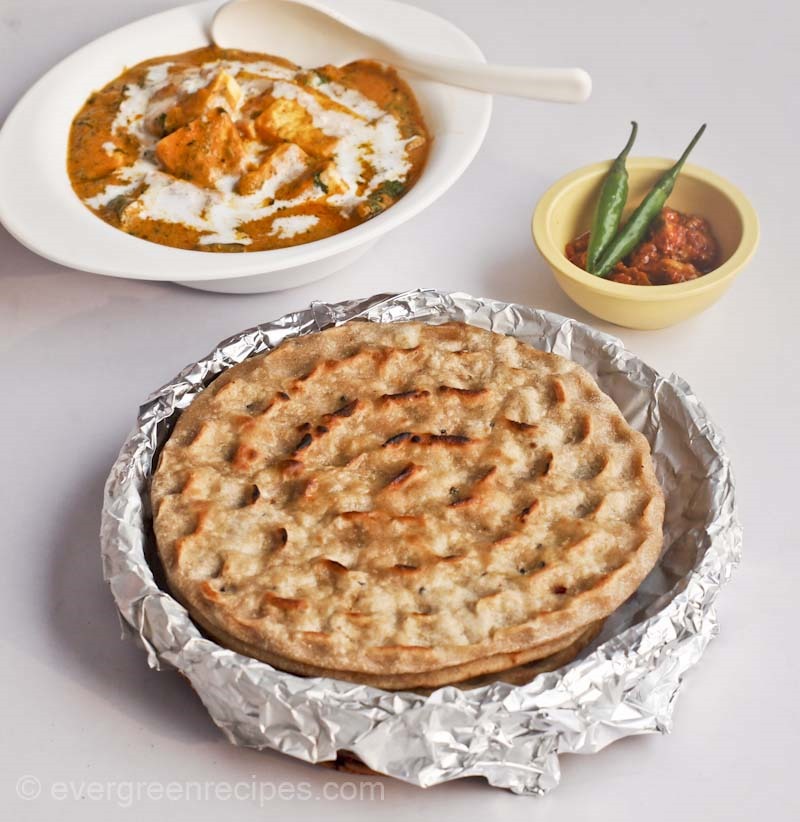 Got anything to say?
comments