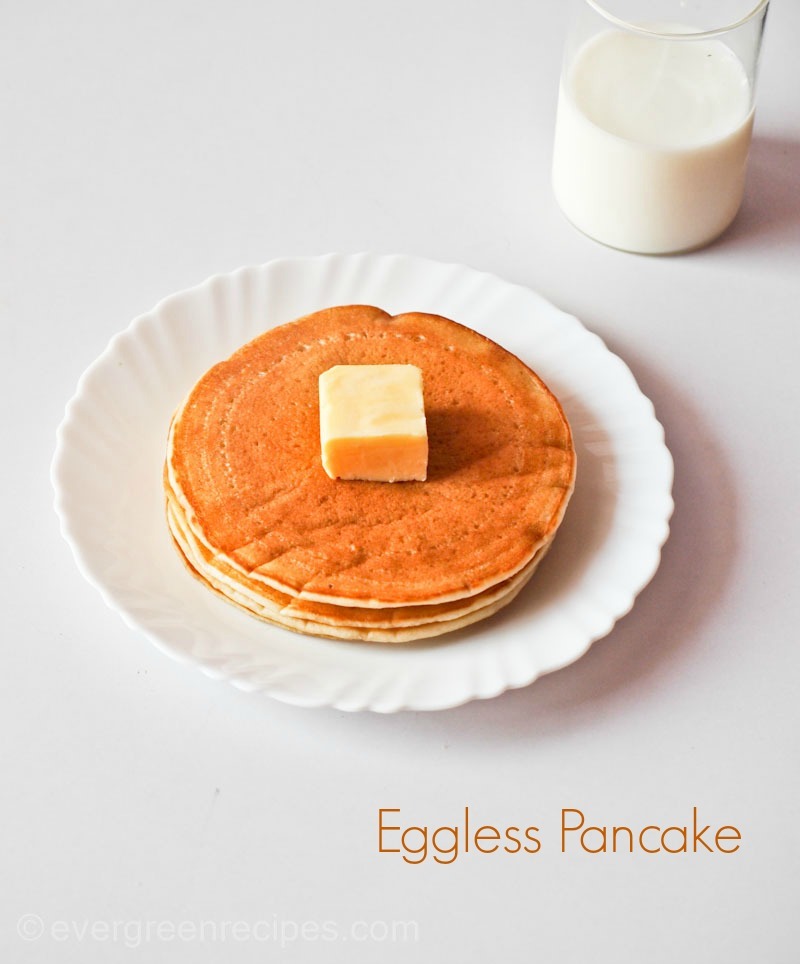 These Eggless Pancakes are one of the delicious things you will have today if you decide to make it. It's easy, it's simple and it's Awesome.
This is one of the favourite things of Kids, If you have a kid who keeps saying no to anything eatable, try this, he might say yes to this one.
You can easily prepare these eggless pancakes by following the simple recipe with step by step instructions mentioned below. I hope you will love it.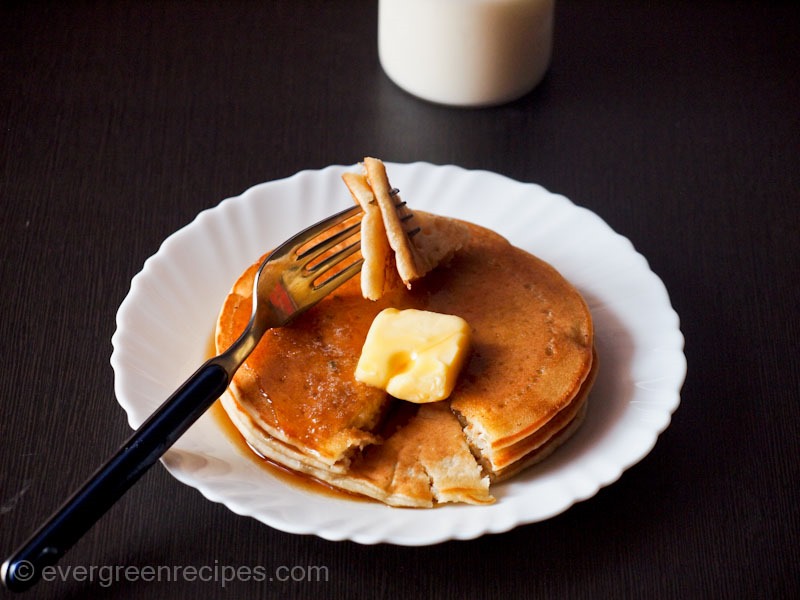 Preparation Time: 10-15 Minutes
Cooking Time: 15 Minutes
Serving: 2
Ingredients for the Pancake:
| | |
| --- | --- |
| Ingredients | Quantity |
| All purpose flour / Maida | 1 cup |
| Baking Powder | 1 teaspoon |
| Sugar | 3 tbsp |
| Milk | 1 cup |
| Salt | 1/4 teaspoon |
| Vegetable oil | 1 tbsp |
| Butter | for garnish |
| Vanilla essence (optional) | 1 teaspoon |
| Honey (optional) | for garnish |
| Cooking soda |  1/8 teaspoon |
Method:
1. Keep all the ingredients ready for pancake. Sieve the flour into a bowl and add baking powder, cooking soda, salt, sugar and mix it well. Then add vegetable oil and milk. you can also add essence but i didn't add.

2. Whisk it well and make it lumps free batter, The Consistency of the batter should be like pouring as shown below in the image. Keep it aside for 12-14 minutes. Then again mix it well and now the batter is ready.

3. Heat the non-stick pan for 2 minutes. Then switch off the flame, and let it cool for 1 minutes. The pan should not be too hot nor cool when you pour the batter. Switch on the flame and put the pan on medium flame and grease it with the butter.

4. Pour one laddle of the batter on the pan as shown below in the image. Don't spread the batter with the laddle. Cook it on a medium flame till the bubbles pop over the pancakes and the back side is turning light golden color, flip it very carefully.

5. Cook from the other sides too till it is light golden in the color. Take out the prepared pancake on a serving plate, garnish with some butter and honey. Delicious egg less pancake is ready to serve. Do the same with the rest of the batter.

6. Enjoy!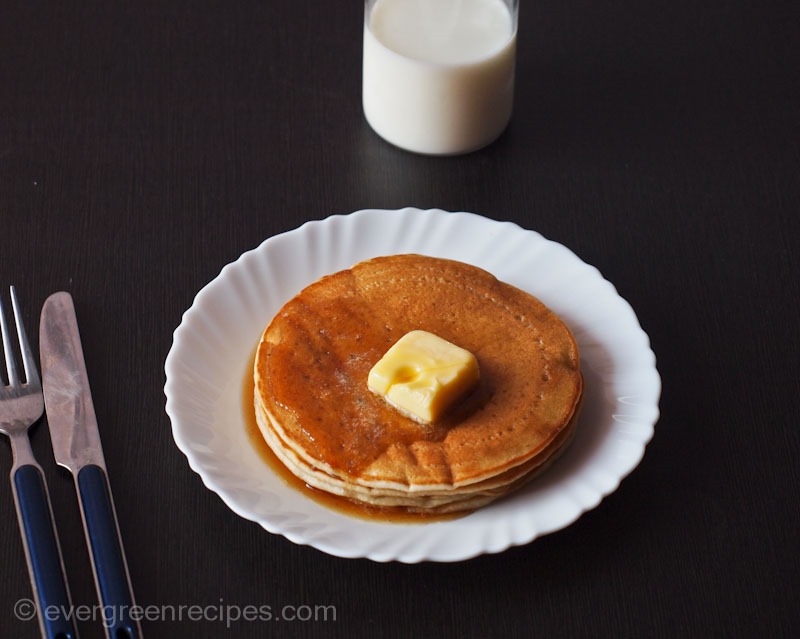 Got anything to say?
comments