Are you looking for some kid-friendly plant-based recipes? Don't worry! Here we offer plenty of plant-based ones that you can try! Your kids will love them!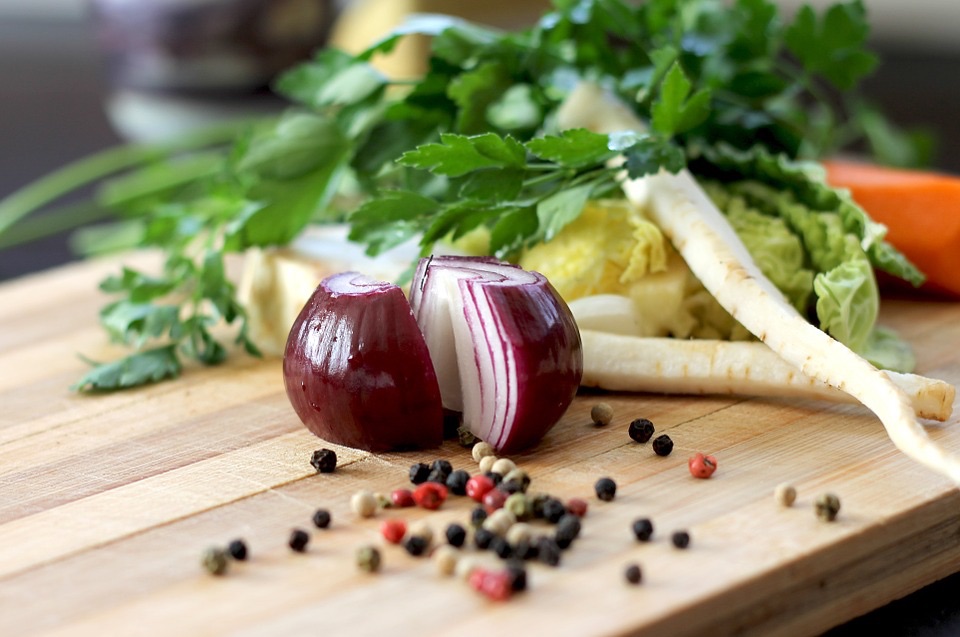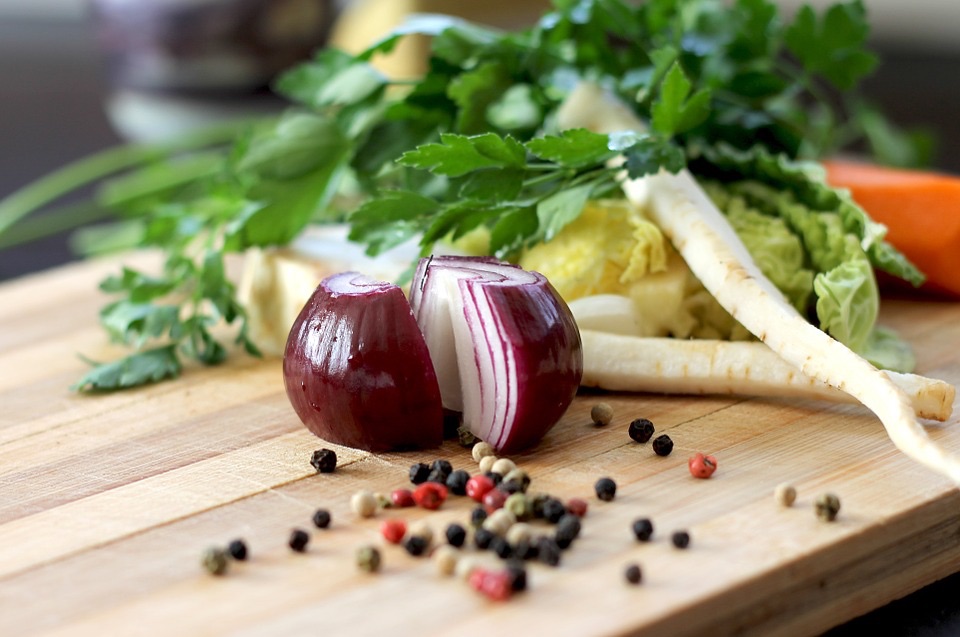 We all know what a task it can be to make your kid eat more veggies. Don't lose heart though. There are many ways to "hide" veggies when you make a meal for your children. 
Alternatively, you can make plant-based dishes for your children that are flavorful, tasty, and healthy. Examples are vegan mac n cheese, chili cheese fries, and others. 
Not sure how to make them? Don't worry! This article covers nineteen kid-friendly plant-based recipes that are sure to make their day. And yours too! 
Keep scrolling to find out!
19 Kid-Friendly Plant-Based Recipes
Along with providing a toddler multivitamin, you should let your kids consume plant-based recipes. Below we offer some of these recipes that are perfect for your kids. Along with being super-healthy, they are super-tasty as well! 
1. Vegan Mac And Cheese
Intensely creamy and thick, this dish is a wonderful one to give your kids. This plant-based recipe for mac and cheese is going to have them asking for more! 
You will need nutritional yeast, raw cashews, tomato paste, and smoked paprika to make this dish. 
Raw cashews are the best source for any plant-based cheese sauce. Along with being healthy, this is an oil-free alternative that's super kid-friendly.
2. Veggie "Fried" Rice
This is another oil-free, kid-friendly dish that uses inexpensive and convenient ingredients. 
As ingredients, you can use lots of your favorite veggies. You can add corn, sugar snap peas, green bell pepper, red bell pepper, and leafy greens. Also, add broccoli, bean sprouts, Brussels sprouts, green beans, edamame, cabbage, and eggplant. 
Surely you can understand how healthy this dish is with all these nutritious veggies. And the best thing is this recipe can be adjusted according to your preferences.
3. Bean and Tofu Burger
This recipe has a variety of fiber and intensity of flavor. Making it is also very simple. All you need is tofu, mushrooms, and beans. All super healthy vegetables! 
And this veggie burger is something your kids are sure to like! Just ensure that you don't give them a pile of fries on the side. 
4. Vegan Puerto Rican Spaghetti
If your kid is into Puerto Rican flavors, this recipe is something they're going to adore! It's extremely tasty while adding plant-based nutrition with vegan beef.
You will need adobo, seasoning, tomato sauce, ground vegan beef, and sofrito for this recipe. 
Pile up your kids' plates with this tasty Puerto Rican spaghetti. This dish is all vegan and very simple to make!
5. Mushroom Bacon 
This recipe is for kids that are craving something crispy and savory. 
Yes, it is made from mushrooms, yet it will be the best vegetable bacon you'll ever have. And it only takes five ingredients. Pair it with some gluten-free pancakes, tempeh bacon, home fries, aloo tikki, vegetable sausage patties, etc.
This dish is smoky and peppery and your kids are going to relish it. 
You can also serve some hot n sour soup on the side!
6. Zucchini Fries 
Potato fries are okay. However, if you're wanting to switch things up a bit and use veggies, zucchini fries may certainly be the way to go. 
You'll need some zucchini, soy milk, nutritional yeast, garlic powder, Italian seasoning, baking powder, and salt to taste.
Pair it with their favorite dips or sauce. They are definitely going to enjoy it!
7. Buffalo Cauliflower Wings
This dish is extremely tender on the inside and crispy on the outside.
The ingredients you will need are some all-purpose flour, baking powder, vegan milk, and bread crumbs. Plus, some garlic powder, smoked paprika, salt, and buffalo sauce for flavor.
Making this dish is extremely quick and easy. It is a perfect evening snack for your kid. Pair it with two slices of whole wheat bread and some peanut butter. 
Serving it with some coriander and coconut chutney makes a delicious combo!
8. Grilled Cinnamon Raisin PB&J 
This dish is something you can pack your kids for lunch. 
The ingredients you will require are very accessible. You just need bread, natural peanut butter, raspberry jam, ground cinnamon, chia seeds, and raisins. You can also add a teaspoon of vegan butter if you want.
So this recipe is making your traditional PB&J sandwich even better. 
9. Vegan Butter Chicken
If you are wanting to introduce something fresh to your kids, this is a great dish. All the veggies and spices are mixed into a creamy and thick sauce. And the best part is your kids will not even suspect! 
Add some brown rice as a side. It will bring a touch of fiber and nutrients. This simple Indian recipe will give your kid something new to taste.
It's wonderful if you serve it to your kid with some Dosti roti.
10. Extra Crispy Baked Tofu Nuggets 
Baked and crunchy – these tofu nuggets dips are that meal that is sure to satisfy everyone! 
You need some extra-firm tofu, vegetable stock, flour, baking powder, bread crumbs, oil, and salt.
As they tend to be mild in flavor, they can be tossed and dunked in anything. 
11. Banana Pancakes 
If your kids don't like the texture of bananas, this is the recipe for them. 
Because the bananas are blended and whipped, the mushy texture is gone. 
So just give your kids a stack of fluffy, gluten-free pancakes. We are sure that they will not complain!
12. Oat-Bran Pancakes with Chocolate Syrup
This is for kids that don't like a regular stack of pancakes. Well, if that is the case, give them chocolate! They are definitely not going to say no!
This homemade pancake is made by mixing cocoa powder, sugar, and water. With, of course, oat bran and chia seeds.
They are going to be distracted by the chocolate and won't even notice the chia and oat bran.
13. Homemade Applesauce 
This wonderful treat is purely plant-based. It is made with ingredients like red Fuji apples, a pinch of cinnamon, and dates. 
It can be served warm or cold according to their preferences. Most commonly, people prefer to have it warm in winter and chilled in the summer.
14. Cannellini Bean Burgers
Do you want a burger that's quick and easy? This Cannellini bean burger is made with ingredients that are pantry-friendly! You don't need to shred or even chop! 
Plus, they are 100 percent vegan and gluten-free. Plus they are eggless and dairy-free.
You need a can of cannellini beans, oat flour, garlic powder, smoked paprika, oil, and salt.
Cannellini bean burgers are savory and easy to make, as well. And your kids will love this super healthy burger.
15. Crispy Roasted Potatoes  
Or you can call them home fries. This dish includes a bowl of perfectly roasted, crispy breakfast potatoes. Serve with tofu scramble or mushroom bacon to make kids' breakfast complete. 
Pan-fried breakfast potatoes are made with vegan butter. You can also add your preferred spices. They are crispy on the outside and extremely tender inside.
16. Meatless Bolognese Sauce 
This is a plant-based take on your favorite meat sauce. Mushrooms are used to attain the meaty texture and the umami flavor. If your kid doesn't like chunky pasta sauce, just blend it up with this recipe.
This super easy dish is made using easy-to-find and affordable mushrooms. It is loaded with zest and plant-based components. The ingredients include onion, bell pepper, walnuts, and spices of your choice.
17. Kale Chips
Kale is a wonderful superfood. It's rich in various types of nutrition and vitamins. It even has the potential to be used as an alternative to a kids' multivitamin.
These kale chips turn out to be super crunchy and tasty. Even if your kid is a picky eater, they will surely eat it. You can give them these chips as a side dish or snack!
18. Zucchini Sweet Potato Tots
Who doesn't love tater tots? Your kid surely loves them! But you can make this snack much healthier with this recipe.
You'll need a sweet potato, sea salt, ground flax seeds, algae oil, garlic, whole wheat, and pastry flour.
You can also use gluten-free baking mix instead of whole-wheat flour. It will make the dish even healthier!
19. Chili Cheese Fries
This can be your go-to comfort food.  This dish is extremely flavorful, and both kids and adults love this.
You will need sweet potatoes, coconut oil, portabello mushroom, lentils, kidney beans, and crushed tomatoes. Plus some green chilis, bell peppers, white onion, and garlic cloves for the sauce.
All the ingredients given here are healthy. And the amazing flavor of all the seasonings will make it your kids' favorite!
Wrapping Up
Hope we have cleared your queries about kid-friendly plant-based recipes?
Now just go through all the recipes. And keeping your kids' tastes in mind, choose one they will adore! They will just eat it up. Without even knowing there's the goodness of veggies hidden in it!
That's all for now. Have an amazing day!
Got anything to say?
comments