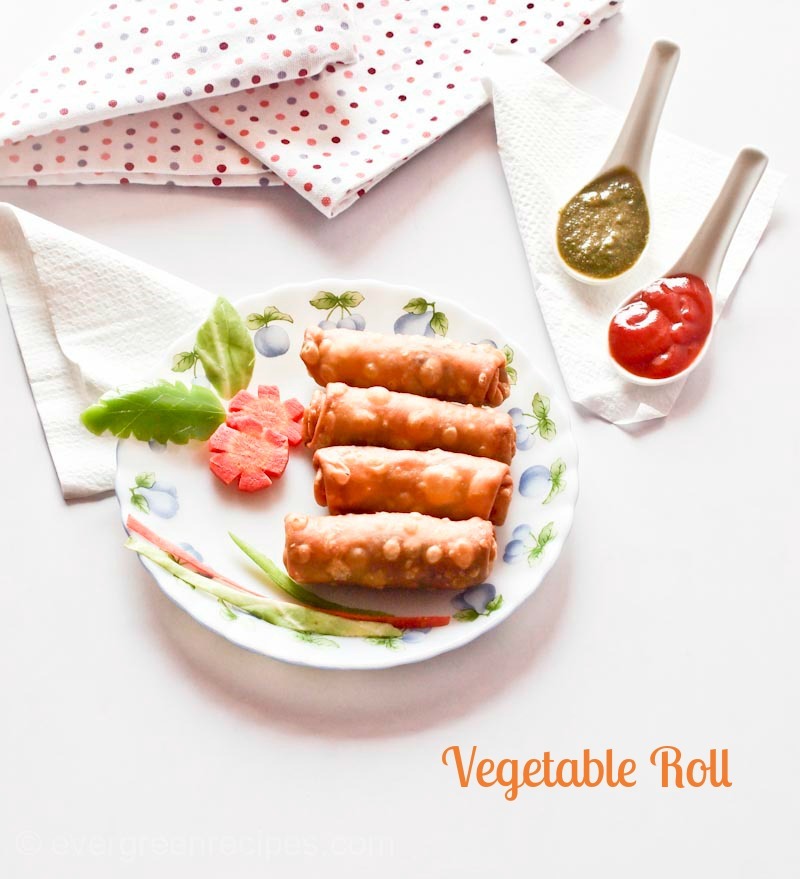 Yesterday was an amazing day, I felt happy for no reason, and then I felt like having something nice, so I make these veg rolls for myself.
If Spring rolls are one of your favourites, then you are in luck, I am done writing the preparation method of Vegetable Roll.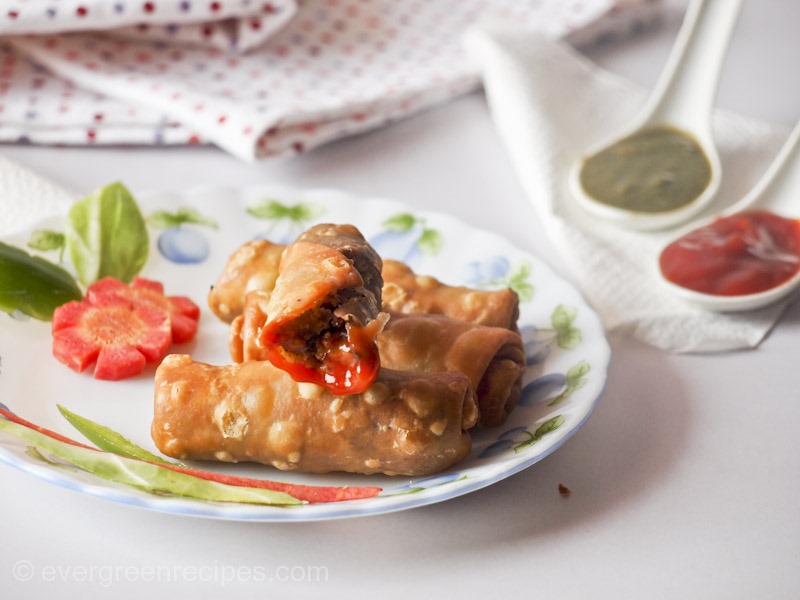 Prepare these delicious veg rolls at home by following the simple and easy step by step recipe posted below, I hope you will love it.
Preparation Time: 15-20 Minutes
Cooking Time: 10-12 Minutes
Serving: 4
Ingredients for the stuffing:
| | |
| --- | --- |
| Ingredients | Quantity |
| Vegetable oil | 1 tbsp |
| Onion, chopped | 1 |
| Ginger, chopped | 1 teaspoon |
| Garlic, chopped | 1 teaspoon |
| Cabbage, grated | 1 cup |
| Carrot, grated | 1/4 cup |
| Capsicum, chopped | 1/4 cup |
| Cauliflower, grated | 1/4 cup |
| Pepper powder | 1/2 teaspoon |
| Soy sauce | 1 teaspoon |
| Salt | to taste |
| Green Chilly | 2 |
Ingredients for the cover sheets:
| | |
| --- | --- |
| All purpose flour | 1 cup |
| Salt | 1/4 teaspoon |
| Vegetable oil | 2 tbsp plus for deep frying the roll |
Method:
1. In a broad bowl, add flour, 2tbsp oil and salt. Mix it well, and add a little water at a time and knead the flour to make a stiff dough.

2. Cover the dough with the wet muslin cloth and keep it aside for 15-20 minutes. Meanwhile, we can prepare the stuffing for the roll. Chop the vegetables finely or you can grate the veggies.

3. Heat the pan with oil and saute with onion, ginger and garlic. Fry it till the onions are translucent in the color.

4. Add capsicum, cabbage, carrot and cauliflower. Stir fry on a medium flame for 2-3 minutes. Then add soy sauce, pepper powder, green chilly and salt. Mix it well and cook for another 1-2 minutes on a medium flame.

5. Switch off the flame, now stuffing is ready. Divide the dough into 12-15 equal portions.

6. Take one portion of the dough and roll it using the rolling pin into a circle of 4-5 inches in diameter. Put 2 teaspoon stuffing in the centre of the circle.

7. Apply water with the brush to all the corners so that, when you fold it, it does not open while deep frying.

8. Please refer to the photos to know how to fold it.

9. Prepare all the rolls like this. Heat the wok /Kadai with oil and deep fry the rolls 4-5 at a time. Deep fry it on a low flame till golden and crisp from all the sides.
10. Take out the fried rolls on a tissue paper to get rid of the extra oil. Do the same with the rest of the rolls. Delicious vegetable roll is ready to serve, Serve hot with chutney, sauce or with your favourite dip.

11. Enjoy!!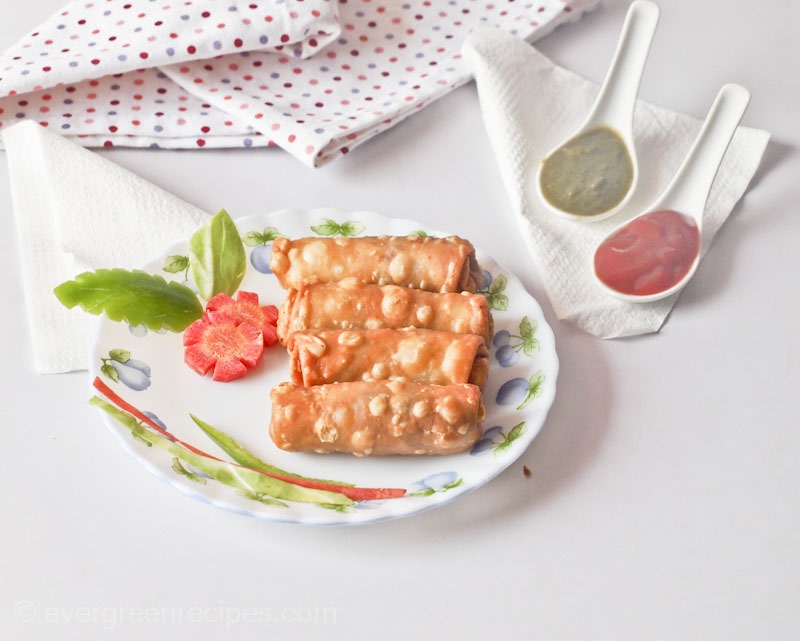 Got anything to say?
comments