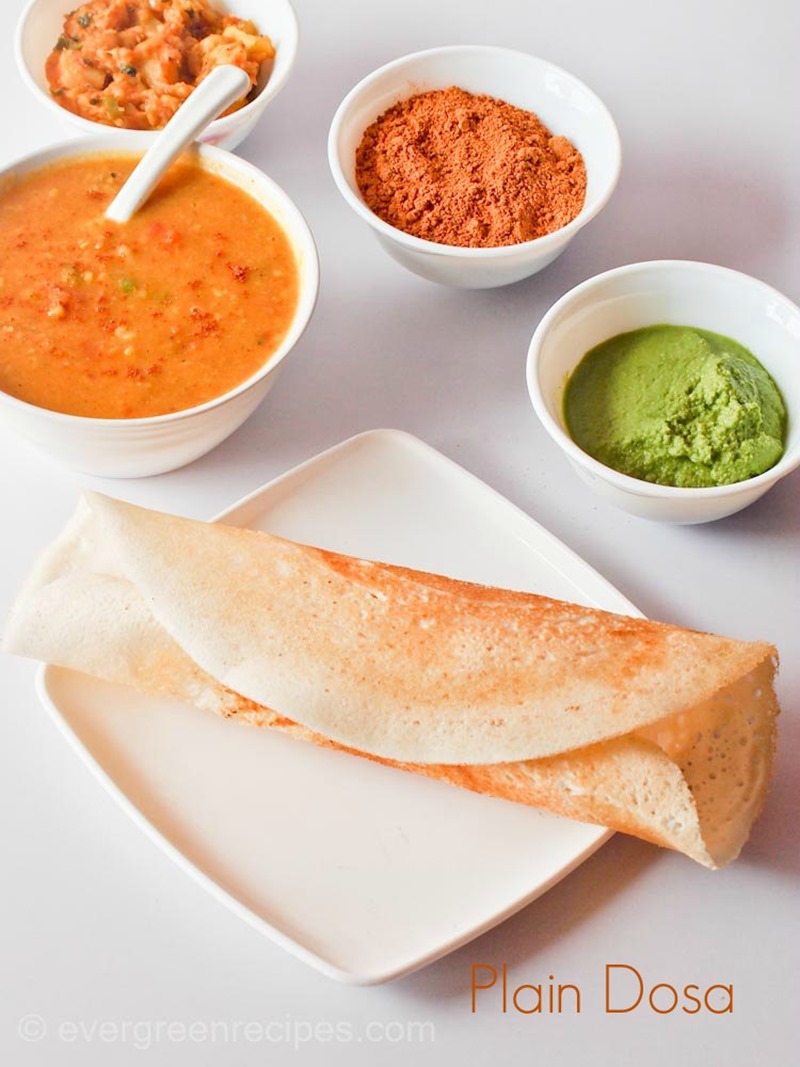 Here is the recipe of Plan Dosa, probably the easiest recipe you will find. I have previously shared a few recipes for different types of Dosa, like the Instant Tomato Dosa, Neer Dosa, Paneer Dosa and Masala Dosa.
You can prepare this delicious dosa at home by following simple and easy step by step instructions along with photos of every step. I am sure you are going to love it.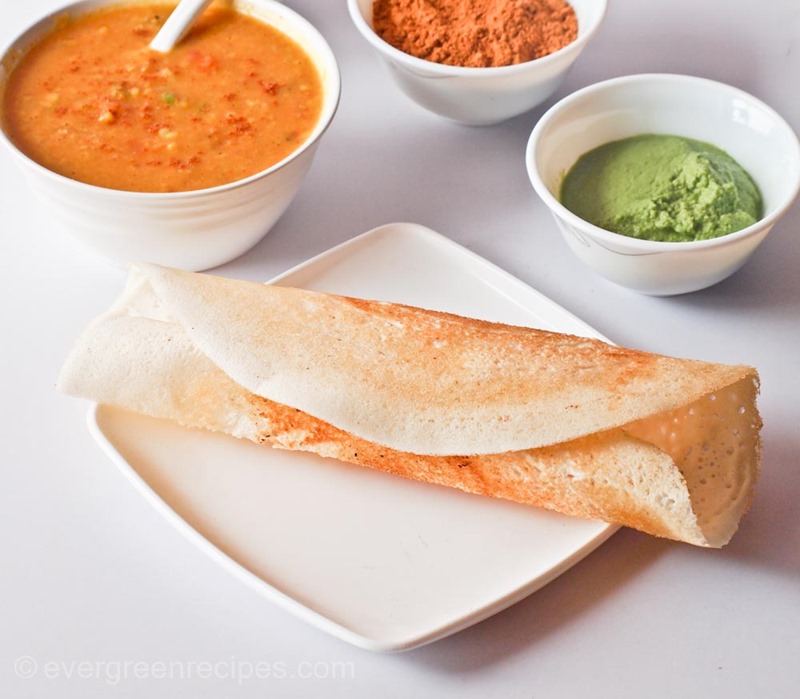 Preparation Time: 10-15 Minutes
Cooking Time: 10 Minutes
Serving: 8-10 Dosa
Ingredients for Making Plain Dosa:
| | |
| --- | --- |
| Ingredients | Quantity |
| Rice (Regular  rice) | 2 cup |
| Dhuli Urad Dal  (Split white Lentil) | 1 cup |
| Salt | 1/2 teaspoon or as per your taste |
| Water | as required |
| Ghee/ Vegetable oil | for cooking dosa |
Method:
1. Clean and wash both the rice and dal separately. Soak in the water for 3-4 hours.

2. In a grinder, add soaked dal and 3-4 tbsp water. Grind it to make it fine and fluffy paste.  Take out the ground dal paste in a wok.

3. In the same grinder, add soaked rice and grind it to make a fine paste. Take out the ground rice in the same wok (in which you have put the dal).

4. Mix it well. Cover and keep the batter in the warm place for 10-12 hours for fermentation. The consistency of the batter is slightly thin compare to idli batter.

5. Heat the Tawa, pour one bowl of the batter and spread it with the help of bowl in a circular shape as shown below in the image.

6. Sprinkle a 2-3 teaspoon of ghee and let it brown from the back sides. Roll the dosa with the help of a flat spatula. Delicious plain dosa is ready to serve, Serve hot with Sambhar and chutney.

7. Enjoy!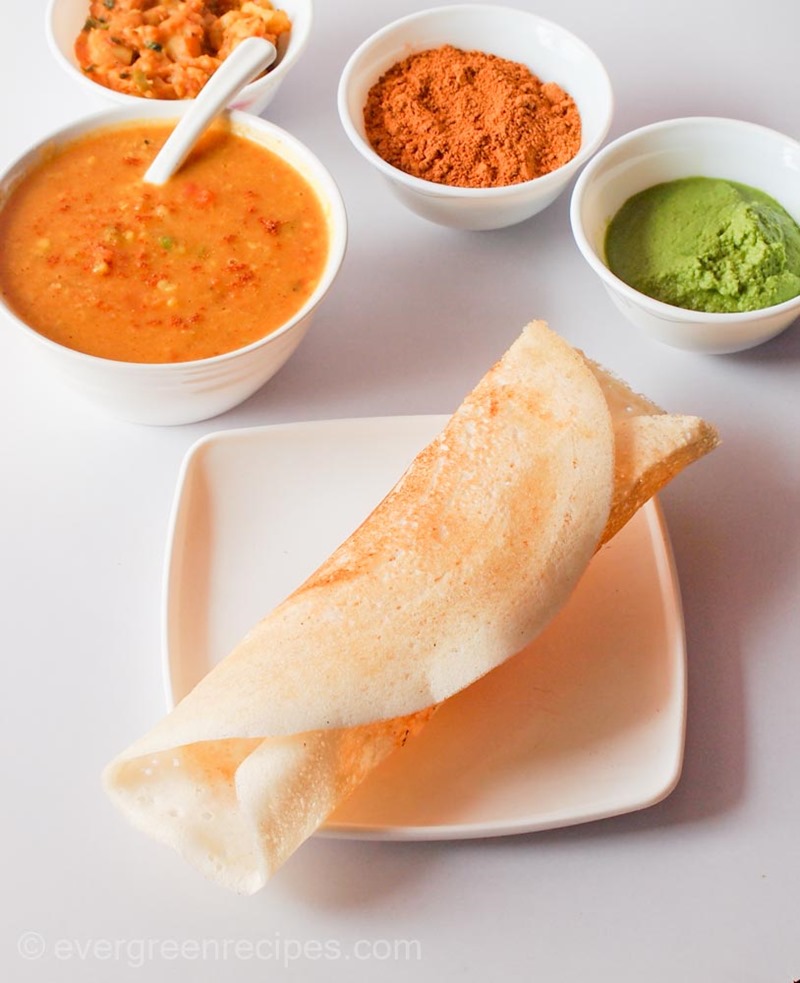 Got anything to say?
comments