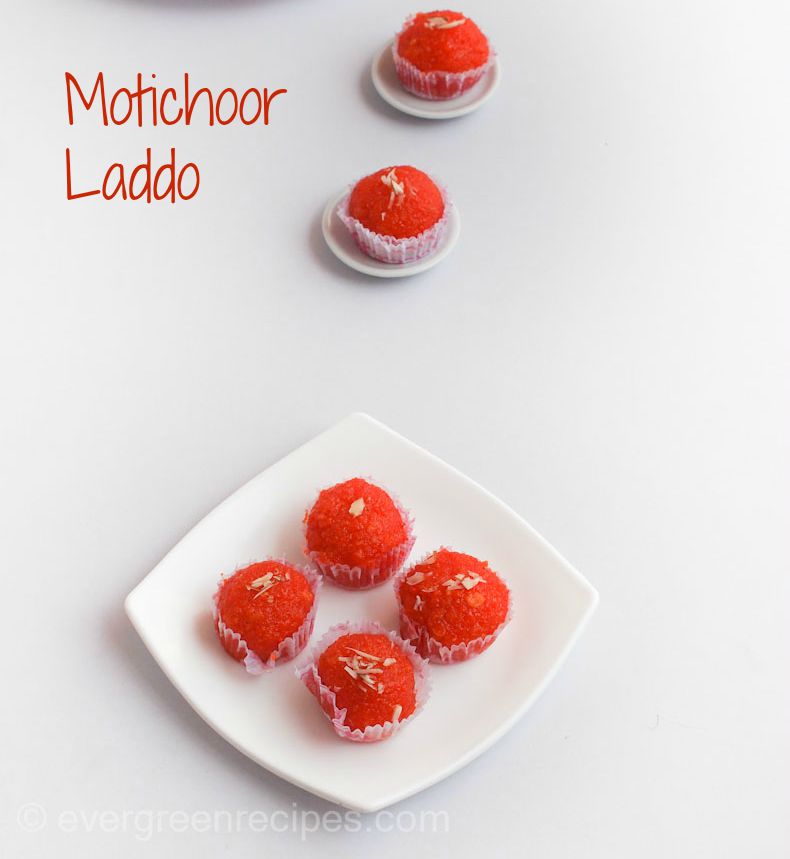 Here is a recipe of Motichoor Ladoo. Someone on our Facebook page requested for this recipe last night at around 11 PM. I was already craving for something sweet. So, it enough to motivate myself to get up from the bed and go to the kitchen to prepare this.
This amazingly delicious Motichoor Laddoo was ready by 12, but I had to wait for the morning to take photos of it for the blog. All I can say is, it was worth the wait. Everyone in the family loved it and I am sure you all are going to love it too.
You can prepare this delicious Motichoor or Boondi ke laddoo at home by follow the step by step method along with photos below. I hope you will love this one.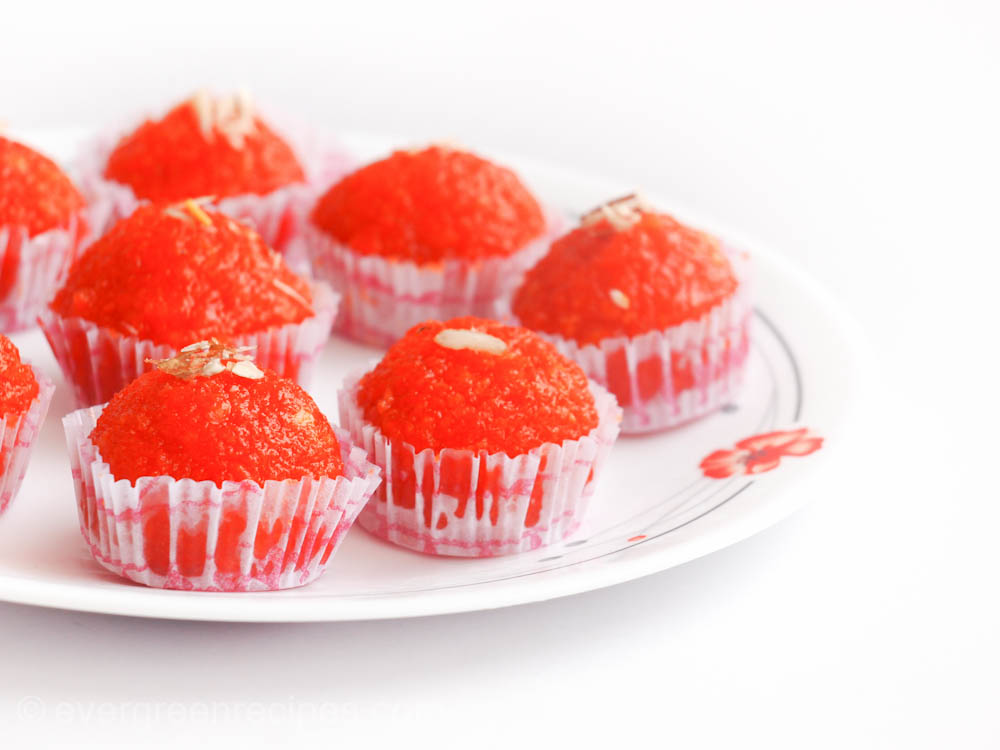 Preparation Time: 10 Minutes
Cooking Time: 12-15 Minutes
Serving: 16-20 Ladoo
Ingredients for Boondi:
| | |
| --- | --- |
| Ingredients | Quantity |
| Chickpea flour / Besan | 1.5 cup |
| Food color | small pinch |
| Pure ghee/ desi ghee | 2 teaspoon for mixing with flour |
| Water | 2.5 cup |
| Ghee/ vegetable oil | for deep frying |
| Almonds/ pistachio | for garnish on the top |
Ingredinets for Sugar syrup:
| | |
| --- | --- |
| Water | 3/4 cup |
| Sugar | 1 cup |
| Food color | small pinch |
| Cardamom green powder | 1/4 teaspoon |
| Rose water/ kewra | 1 teaspoon |
Method:
1. Sieve the flour in a bowl then add ghee and food color. Add water and mix it well. There should be no lumps in the batter, and the batter consistency should be like pouring neither thick nor thin. Slightly thin than the dosa batter.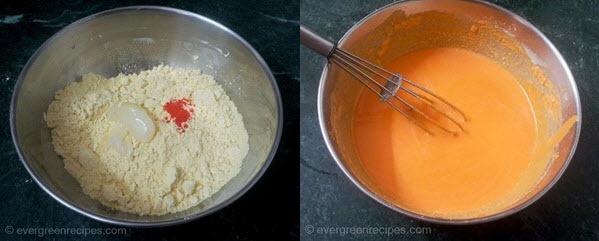 2. Take a perforated container (something which has tiny holes) and pass the batter through it so that small pieces of the batter drop into the wok. Deep fry it. (Prefer a bigger perforated container to quicken the process)

3. Fry it for 1-2 minutes, then take out the boondi from the oil and keep it on a tissue paper to get rid of the extra oil. Do the same with the rest of the batter.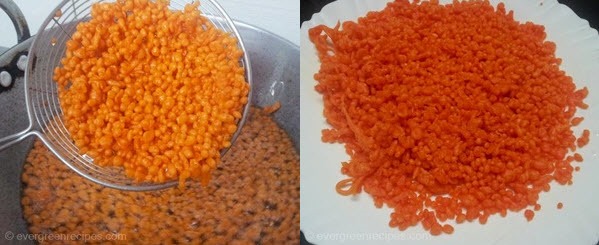 4. Take the fried boondi in a grinder and grind it coarsely. Do not overdo it else it would become too fine to be called boondi.

5. Now prepare sugar syrup. Take the sugar and water into another pan and let it boil. Add food color to it.

6. Add rose water and cardamom green powder into the sugar syrup. Prepare the sugar syrup of one thread consistency. Switch off the flame. Put the ground boondis into the sugar syrup.

7. When the boondis have absorbed all the syrup, divide it into lemon sized portions and shape each into a ladoo as shown below  in the picture. At this point, if you feel the consistency of the batter is too loose, you can add some more boondi (what you get after deep frying the batter) into the syrup.

8. Enjoy!!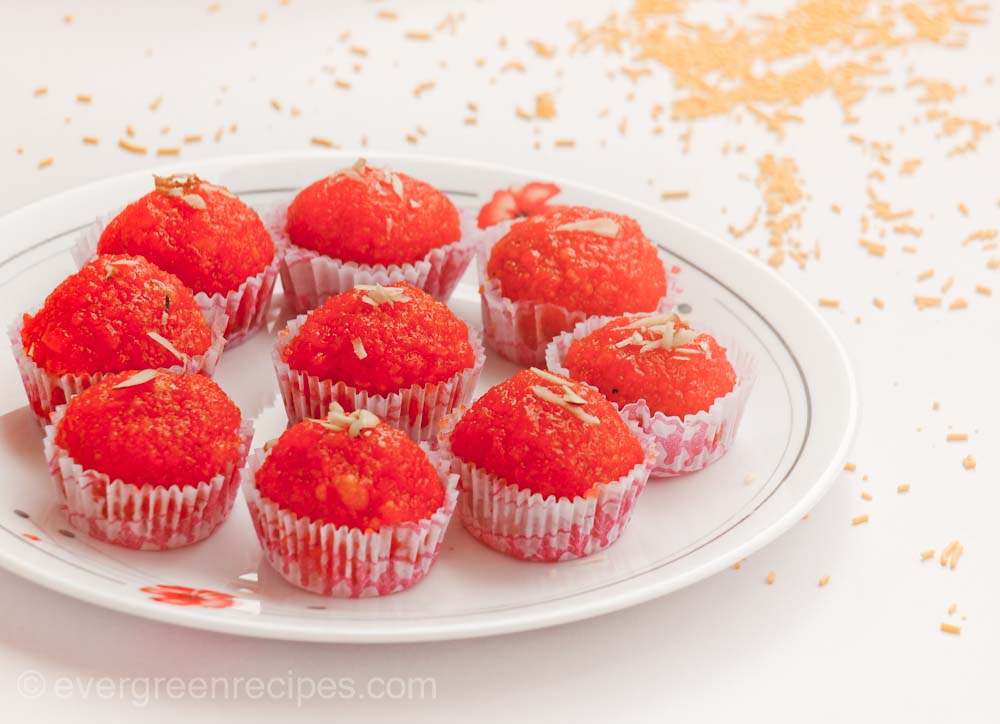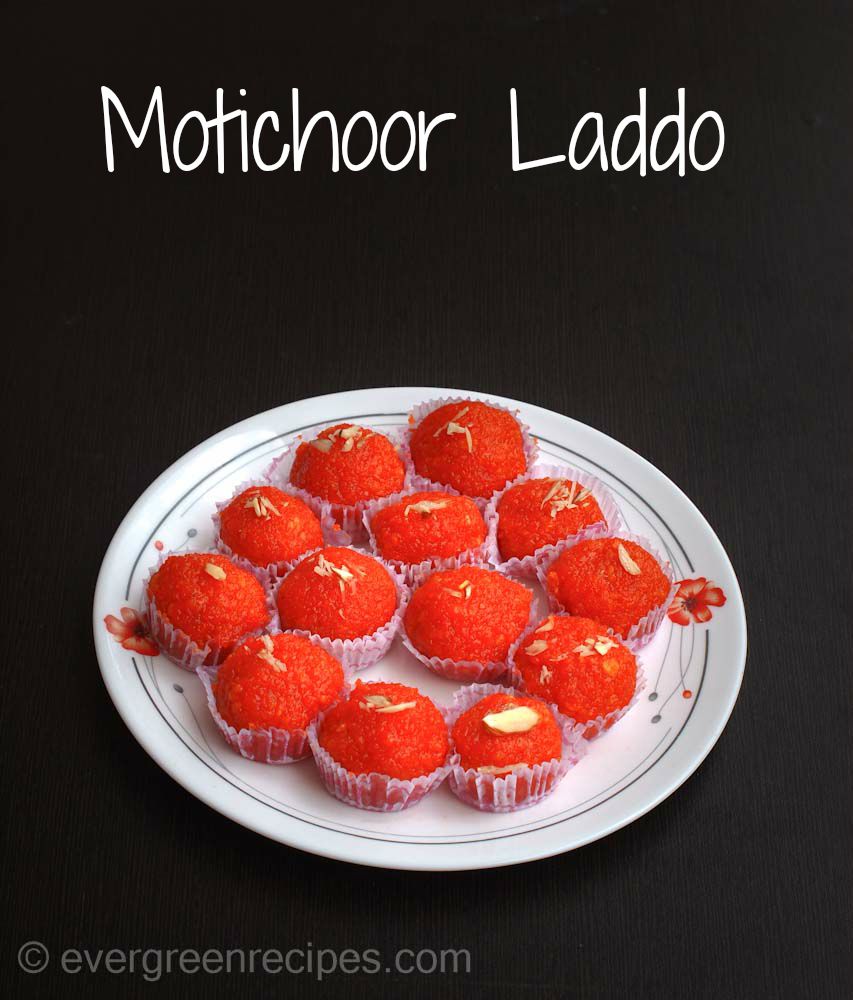 Got anything to say?
comments