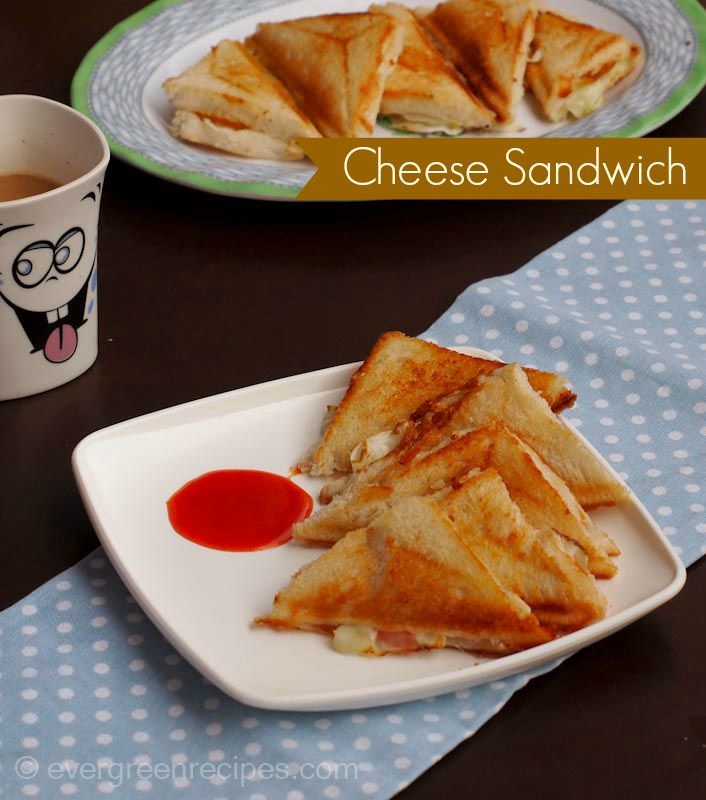 Here is the recipe of Cheese Sandwich that even a Cup wants to eat. Like in the image below 🙂
Well,  jokes apart, this is a kind of sandwich you would want to eat when you feel super hungry and there is time left for the dinner. Or maybe you can have it as an evening snack with you favourite beverage, mine is Tea and I love having these sandwiches with tea.
I've used the ingredients which are very common, you can add or remove accordingly as there is no hard and fast rule to include them.
Follow the easy step by step recipe along with photos and I hope you will love it.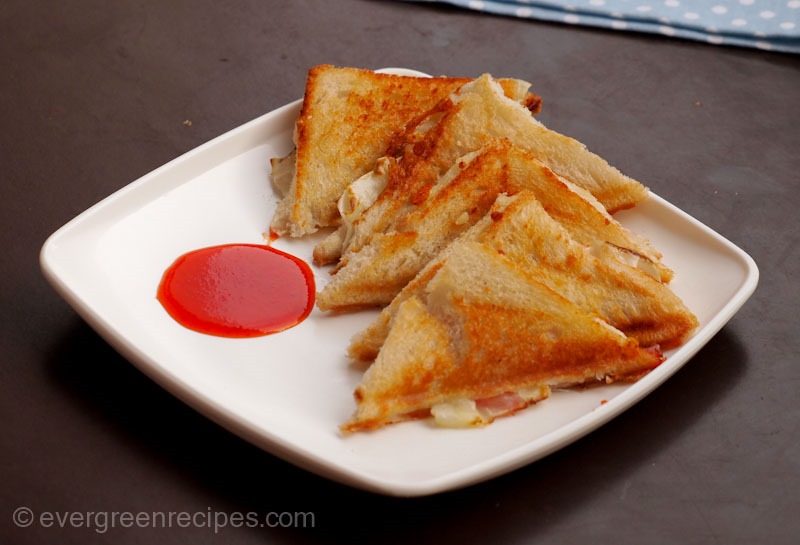 Preparation Time: 6-7 Minutes
Cooking Time: 4-5 Minutes
Serving: 4
| | |
| --- | --- |
| Ingredients | Quantity |
| Bread slices | 8 |
| Mayonnaise | 1/4 cup |
| Mozzarella cheese | 1/4 cup |
| Red chilly sauce | 5 tablespoon |
| All purpose seasoning / Italian herbs | for sprinkling |
| Cabbage leaves | 5 |
| Tomato | 2 |
| Capsicum ( optional) | 1 |
| Pepper powder | 1/2 teaspoon |
| Red chilly flakes | 1/2 teaspoon |
| Butter | 2 tablespoon |
Method:
1. Take the bread slices and cut the brown part of the bread from the corner as shown below in the image. Spread mayonnaise on one sides of the 4 bread.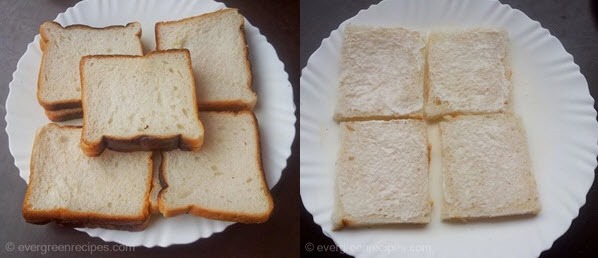 2. Then put cabbage leaves on the top of mayonnaise spread. Then put tomato slices and chopped capsicum. (I didn't add capsicum, but if you want, you can add). Grate mozzarella cheese on the top.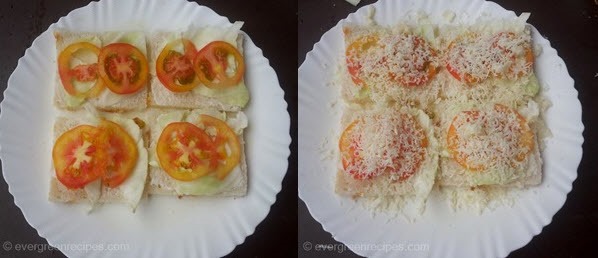 3. Sprinkle pepper powder, red chilly flakes, all purpose seasoning on the top of grated mozzarella cheese. Now take another 4 slices of bread and apply some Red chilli sauce on one side of each bread. Put this slices of bread on the top of another slice. Brush it with butter.

4. Cook in the sandwich maker for 4-5 minutes till the upper part is crispy and light golden in color.

5. Enjoy!!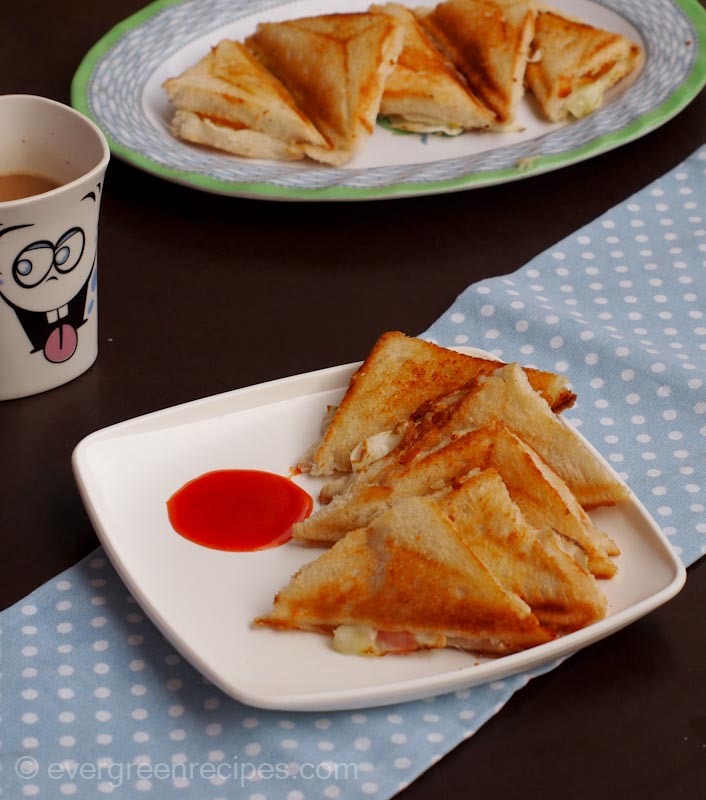 Got anything to say?
comments