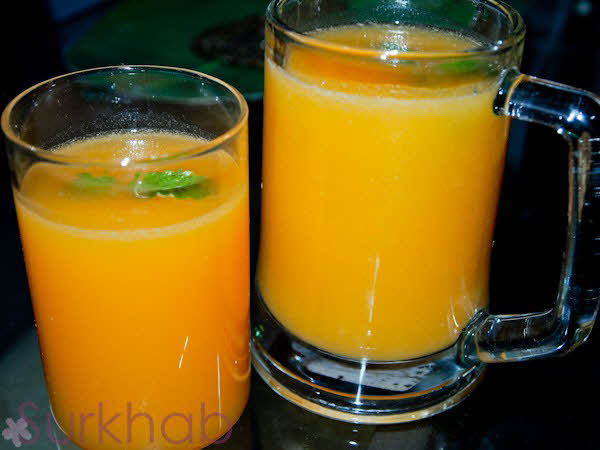 The bael fruit has a smooth, woody shell with a green, gray, or yellow peel. The shell is so hard it must be cracked with a hammer or machete. The fibrous yellow pulp is very aromatic. you can make refreshing drink from the pulp

. A rich source of minerals, fiber and vitamins makes it a valuable fruit and treated as natural laxative. It helps in gastrointestinal problems, constipation and digestive disorders.
Preparation Time: 10 Minutes
| | |
| --- | --- |
| Ingredients | Quantity |
| Bael | 1 nos |
| Sugar | 1/2 cup |
| Lemon | 1 |
| Ice cubes | 6 |
| Water | 1 litre |
Method:
1. Crack the shell with the hammer and take out the yellow pulp in a bowl.

2. Add water in a bowl . Wear the gloves and mash the pulp with the hand and add sugar and lemon into it. Mash till all pulp scraped out from fruit and only seeds are left.Squeeze the juice from pulp and discard that pulp. Strain it in a big strainer as shown below in picture.

3. Now add ice cubes and serve chilled

.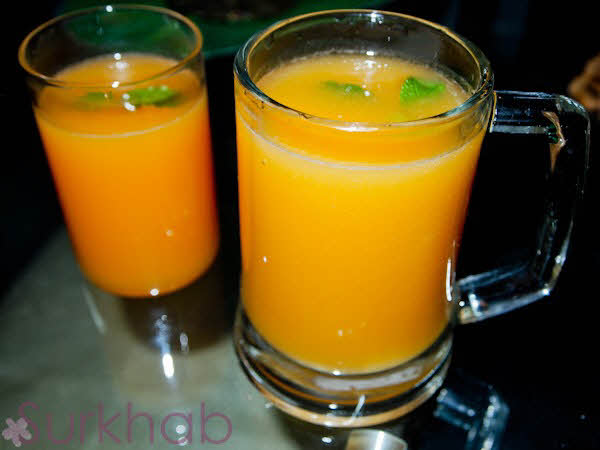 4. Enjoy!!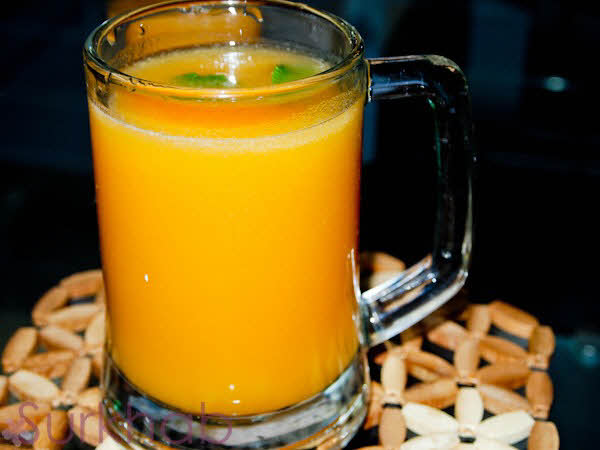 Got anything to say?
comments