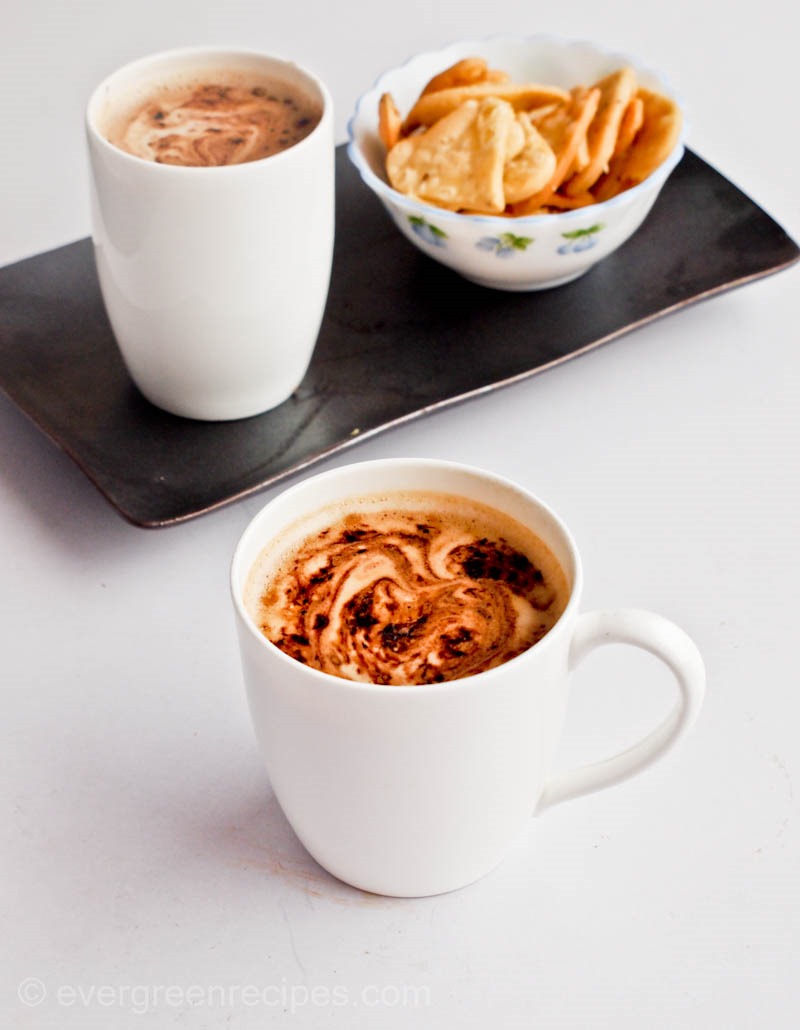 Almost everyone know how to make coffee, just like everyone knows how to make Tea, but then, there is a difference between a Coffee and a good Coffee, and this is the recipe of a Good Coffee.
I am sharing it because I've been told that I make a good coffee, at for people who have had it.
If you are a tea person, you might want to check how to make masala tea 
Else, follow the step by step method below to make yourself a wonderful Coffee. Cheers!
Preparation Time: 10-15 Minutes
Cooking Time: 2-3 Minutes
Serving: 1
| | |
| --- | --- |
| Ingredients | Quantity |
| Milk | 1 cup |
| Coffee | 1 teaspoon |
| Sugar | 1.5 teaspoon |
| Water | 1.5 teaspoon |
| Drinking Chocolate | 1/4 teaspoon, for decorating the cup |
Method:
Note: I've taken one teaspoon coffee for a large cup, the quantity depends on how hard you want your coffee to be.
1. Combine sugar, water and coffee powder in a cup.

2. Mix it well with a teaspoon and keep mixing it until you get the coffee color that changes into light golden in the color and a bit foamy as you can see the image below. It will take around 10-12 minutes.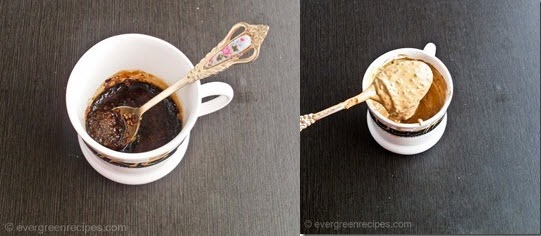 3. Boil the milk in a wok.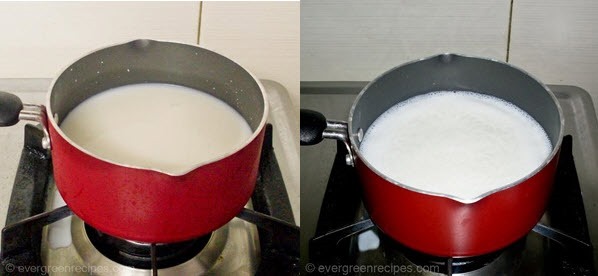 4. Now take the coffee-sugar mixture in a serving cup and pour the boiled milk.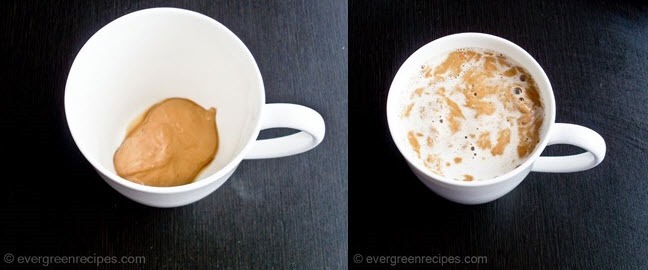 5. Mix it well with a teaspoon, you will get foam floating on the top and sprinkle some drinking chocolate.

6. Enjoy!!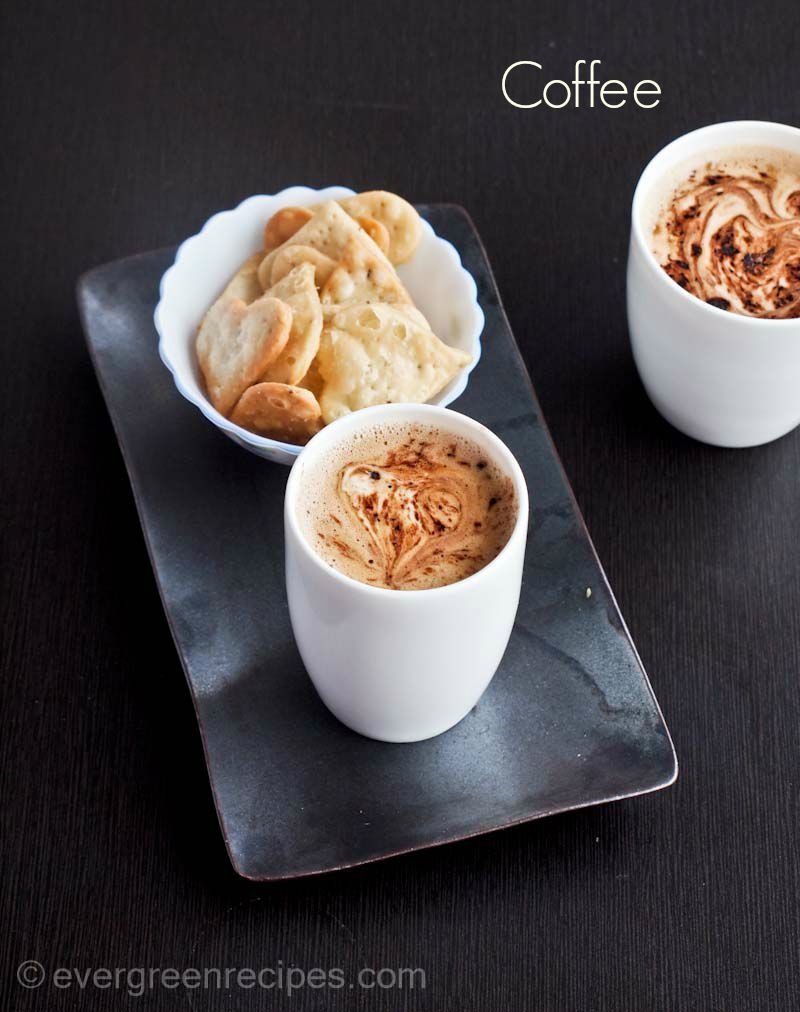 Got anything to say?
comments