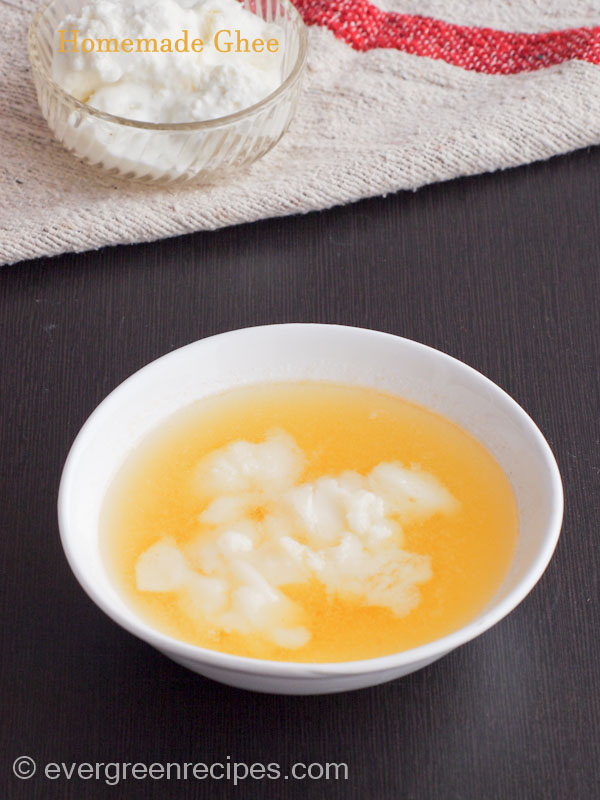 If you want pure ghee, You can extract ghee from milk easily at home just in 15 Minutes. I shot the video of how to make ghee at home. Below is the video and recipe of making ghee with step by step pictures.
Preparation Time: 5 Minutes
Cooking Time: 10 Minutes
| | |
| --- | --- |
| Ingredients | Quantity |
| Cream | 1/2 kg |
| Cold Water | 1 cup |
Method:
NOTE: Remember that you have to add cold water in summers and hot water in winters
1. Take the milk and extract the cream in another container. Keep doing it every day until you have sufficient amount of cream. This is the cream I have been storing since last week. Now we will take some cream and grind it until it becomes like a thick paste.

2. Then add 1 cup cold water to it and grind it again. As you can see that the water is separated from the cream, we will use this cream to take out the ghee.

3. Now separate the paste from liquid using a Strainer.

4. Take all the paste in a pan and boil it on high flame. When it turns liquid and starts boiling, low the flame.

5. Keep it boiling for 8 to 10 minutes or until you see the ghee is completely separated and turned yellowish in color. Take it off the heat and let it cool for 15 minutes. Now filter it using a strainer.

6. I've extracted 250 grams of ghee from a one week stored cream. Enjoy this homemade ghee with your meals.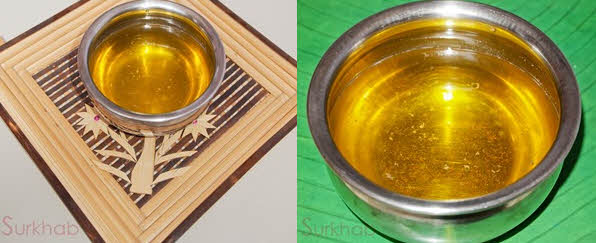 7.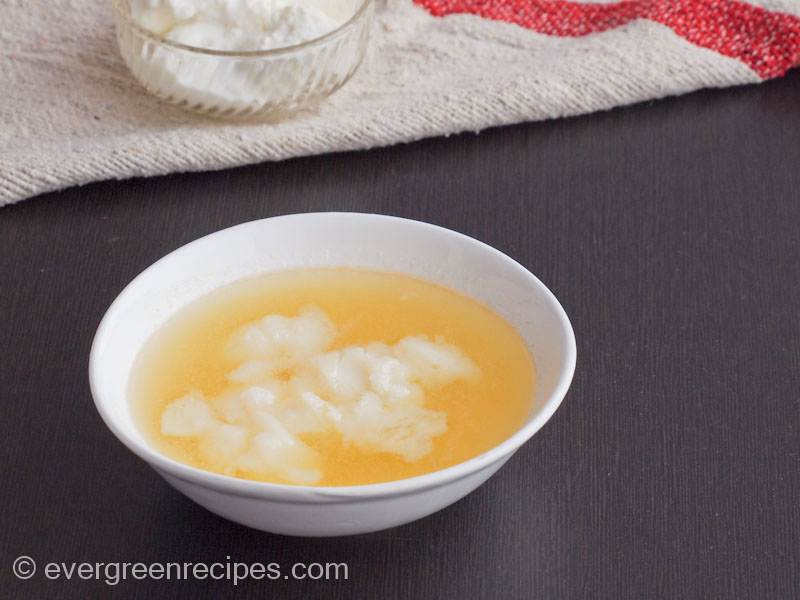 Got anything to say?
comments