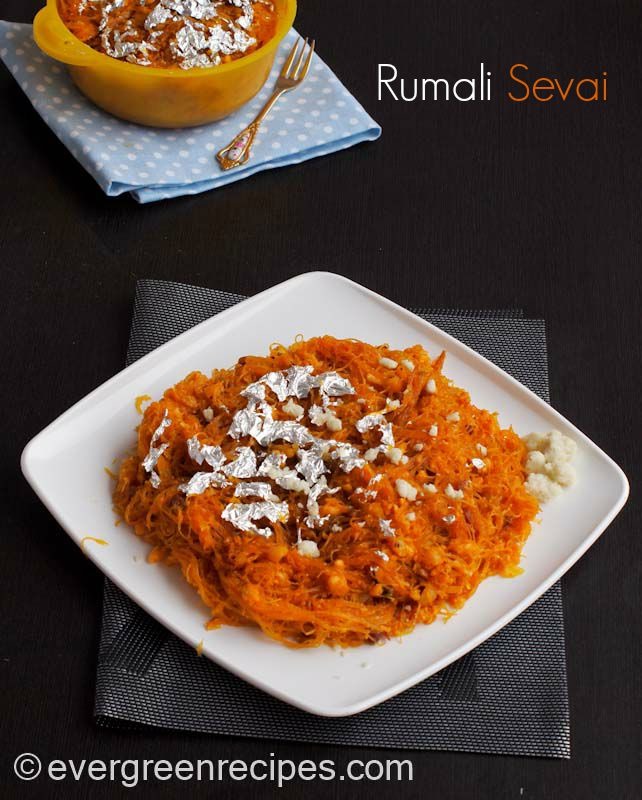 Sevai is a dish mainly prepared in Eid, it's the sweet that is loved by everyone irrespective of the religion or region.
Here is a special recipe we prepare for eid, It's so amazing that people will remember the taste for a long time. The rumali sevai is surely one of the best recipes of sevai I have ever tried. The process is a bit lengthy, but it's totally worth it.
You can also prepare it on any other occasion or simply prepare it for yourself and store it in your fridge for a few days to enjoy it as a dessert after dinner.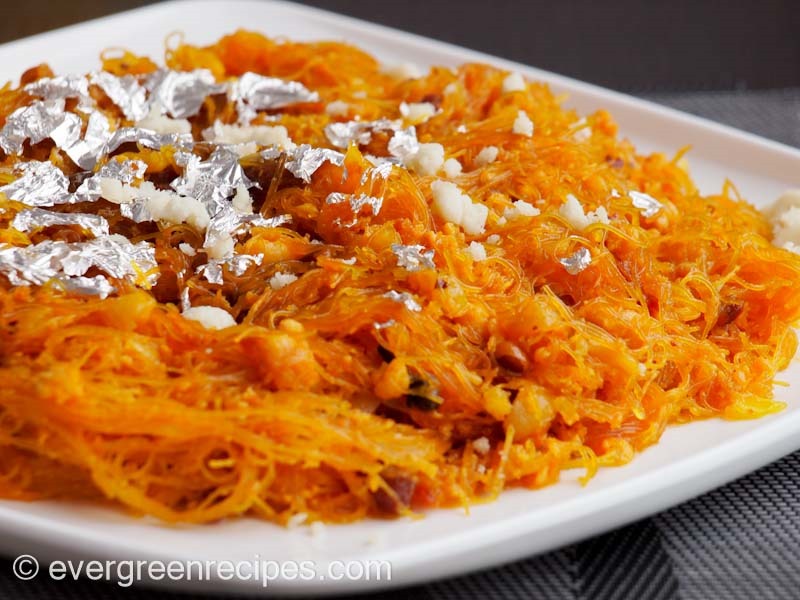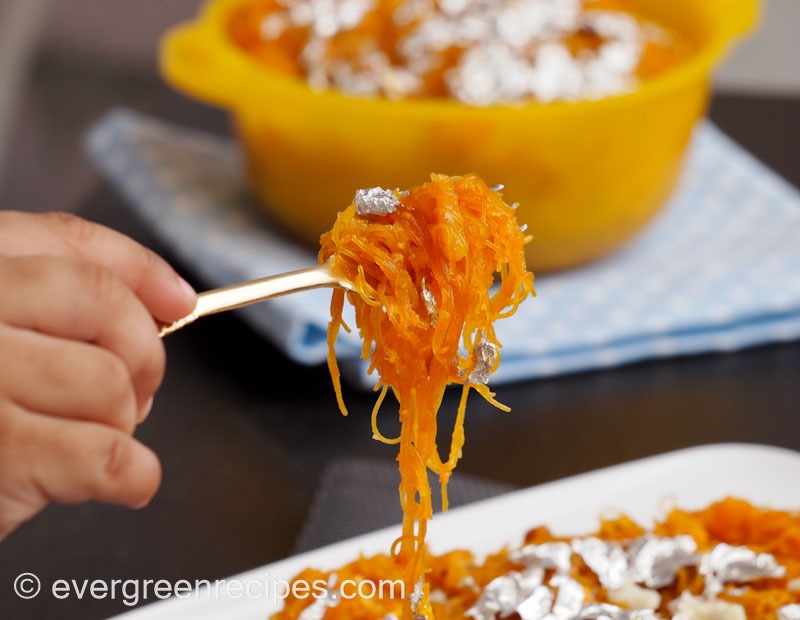 Preparation Time: 20 Minutes
Cooking Time: 20-30 Minutes
| | |
| --- | --- |
| Ingredients | Quantity |
| Sevai / thick Vermicelli of long strips | 250 gram |
| Sugar | 750 gram |
| Almond/ badam | 1/2 cup sliced |
| Cashew nuts / kaju | 1/2 cup sliced |
| Makhana | 1 cup ( cut one makhana into 4 pieces) |
| Chirogi / Charoli | 3 tablespoon |
| Raisins/ kishmish | 1/4 cup |
| Dry dates / chuwara | 1/4 cup |
| Grated coconut/ Gari lachha | 1/2 cup |
| Mava/ Khoya | 1 cup |
| Milk | 1/2 liter plus 1 cup more |
| Cardamom green | 3-4 |
| Cloves | 4-5 |
| Pure Ghee | 1 cup |
| Food color | orange/ lemon |
| Rose water | 1 teaspoon |
Check out the Video for the Recipe of Rumali Sevai
Method:
1. Put the thick long strip sevai in a muslin cloth.

2. Tie it down.

3. Now, dip the tied sevai in boiled water for a few seconds (7 to 10) and take it out.

4. Put the cloth in a separate plate or thaali, open the cloth and spread the sevai to let it cool. If you do not spread the sevai, it will stick with each other, which we do not want to.

---
5. Chop the mava, dry fruits and keep it ready. Heat the wok with 1/2 cup Ghee and temper with cardamom green and cloves.

6. Put Kaaju, Badaam and Chuhara in it and saute for 20 seconds. Then put Chirauji and Kishmish and saute for a few seconds.

7. Put rest of the dry fruits, khoya and fry it for one minute on low flame.

---
8. Heat another wok with half cup ghee and temper with cardamom green and cloves. Pour milk into it and let it boil.

9. Add sugar into it and let it boil again, keep a watch on it, we want two string sugar syrup for this recipe.
10. Now put the fried meva we prepared in the 7th step into the two string sugar syrup. Add the food color

11. Mix it well,

12. Now take the sevai we spread in the 4th step and put it in the wok. Mix it again. Cook it covered on very low flame for 15 to 20 minutes, Keep stirring in between.

13. If you find the sevai to be little harder, you can soften it by adding 1 to 2 cup milk and cooking it for 10 minutes on a very low flame. Dress it with silver foil and serve it.

14. Enjoy!!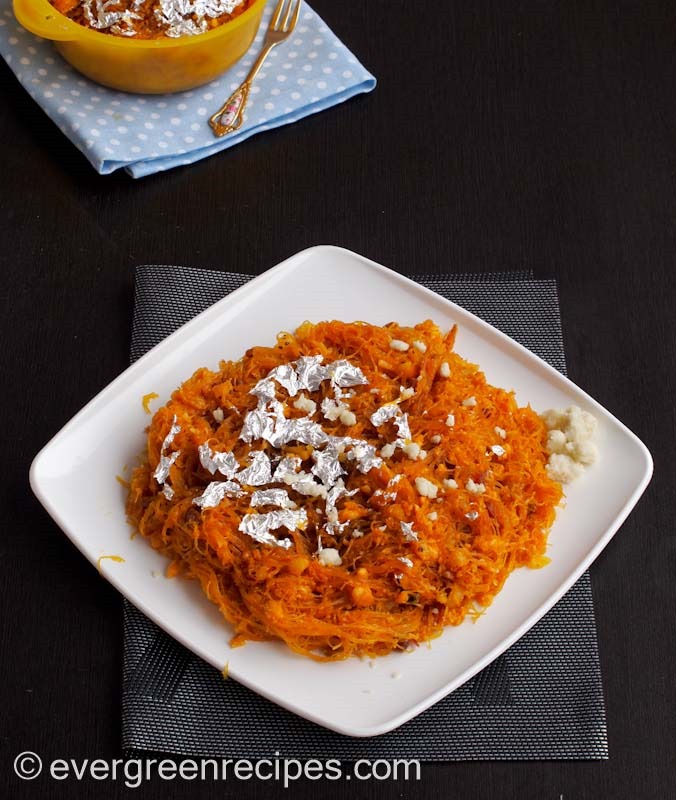 Got anything to say?
comments