With summertime fast approaching, we're all gearing up to host the great picnics, barbecues, and cookouts that naturally come with the comfortable weather.
Sandwiches are hard to mess up no matter which type you choose to prepare, but things can get especially boring when you're making the same sandwiches over and over again.
With that said, here are 4 sandwich types you might want to try making some time soon.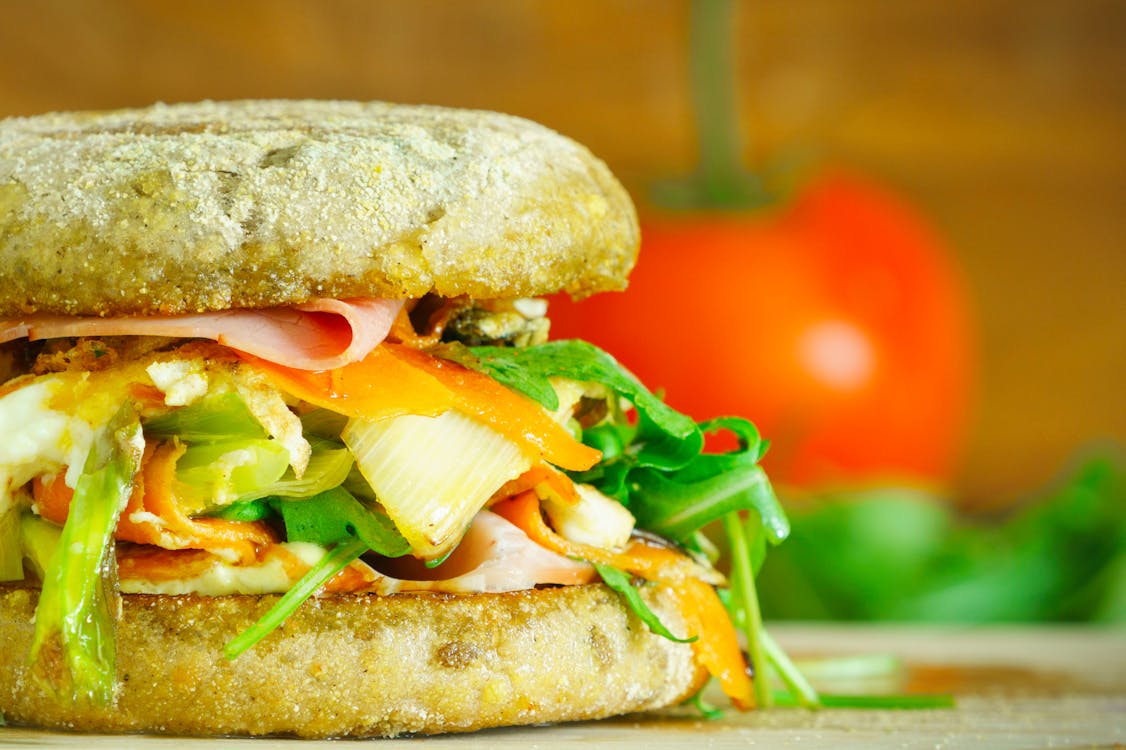 1. Bahn Mi Style Hotdog Sandwich
This is a spin-off from the traditional Vietnamese Bahn Mi sandwich, using your choice of hot dog or sausage instead of the usual pork and pate.
The hot dog flavors tend to come out strong over a crisply toasted bun thanks in part to the special Sriracha-based sauce. It's also easy to miniaturize this idea and create snack-sized sandwiches using mini hot dogs.
Although there are many Bahn Mi variations out there, this is definitely one Bahn Mi sandwich recipe you'll want to try at some point.
2. Mahi-Mahi Bahn Mi
This is a really cool sandwich not only because the name of it practically rhymes, but also because of how surprisingly well the flavors of grilled Mahi Mahi blend with the Bahn Mi ingredients.
Hybridizing two different kinds of ethnic foods always tends to work out well, but this fusion of Hawaiian and Vietnamese flavors really hits the spot, especially when served alongside an ice-cold beverage on a hot day.
The addition of spicy curried mayo really sets things off when combined with a little bit of scrambled egg.
3. Grilled Lamb and Greek Spinach Pita Salad
This sandwich idea is very similar to the famous Gyro sandwich that was largely popularized in the U.S. by the Miami Subs fast food restaurant chain.
Still, if you're not from South Florida or haven't been to a Greek diner, chances are you're not familiar with the deliciousness of this sandwich, which is essentially a gyro without the Tzatziki sauce.
Grapes and grape leaves are ideal garnishes to have with this kind of sandwich and be sure to use soft and fresh pita bread for the best results.
4. Italian Steak Sandwiches
Savory steak and melted provolone team up with pickled vegetables to give the Italian steak sandwich a unique and interesting flavor.
Still, this sandwich doesn't make it to many tables because it's simply not a popular item on menus, but that doesn't mean it's not absolutely delicious when done right. The best part is that it's a very simple recipe that can be made in a matter of minutes.
Veering Off the Beaten Lunch
Sandwiches aren't Rocket science, and most folks only have a handful of favorite sandwich types that they enjoy over the course of their life. When it comes to making sandwiches, usually simpler is better.
However, adding some variety to your lunch plate occasionally can be a very desirable experience, so don't be afraid to try your hand at one of the recipes above when you're feeling like your go-to sandwiches are getting old.
Got anything to say?
comments