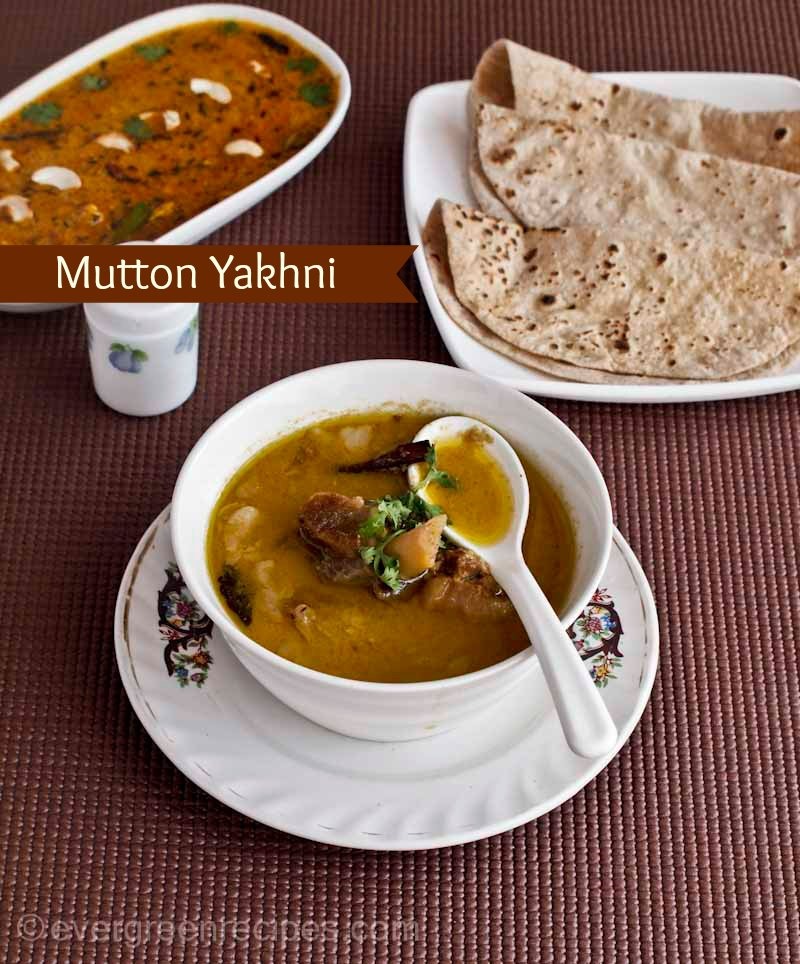 Here is the recipe of Yakhni, Mutton cooked in white gravy made from the Curd. It's a regional speciality from Kashmir.
I got the recipe from my Mother-in-Law, who spend over a decade in the Kashmir Valley. This is the second regional recipe from Kashmir that I have posted on my blog, first one was a Rista recipe, which you can check out here.
This one is also made from the mutton, and the white gravy is the real differentiator or the recipe, it is also not very thick, because Kashmiri people mainly have it with Rice.
You can follow the step by step process to prepare Mutton Yakhni at home. I hope you will love the experience.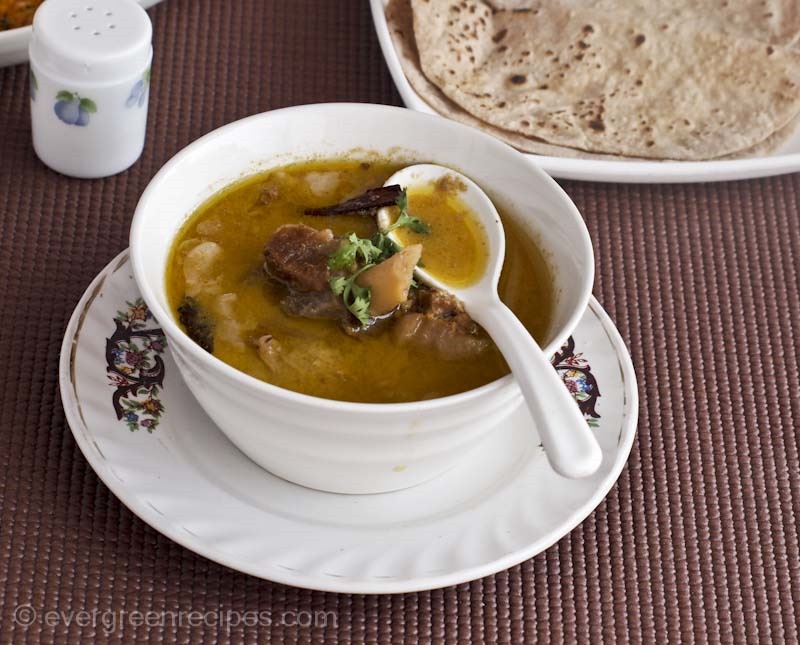 Preparation Time:  10 Minutes
Cooking Time: 30-45 Minutes
Serving: 4
| | |
| --- | --- |
| Ingredients | Quantity |
| Mutton | 1/2 kg |
| Curd / Yogurt | 1 kg |
| Mustard oil | 4 tbsp |
| Bay leaf | 2 |
| Cinnamon stick | 1inch piece |
| Cardamom green | 5-6 |
| Fennel powder | 1/2 teaspoon |
| Salt | to taste |
| Ginger-garlic paste | 1 teaspoon |
| Coriander leaves | for garnish |
| Cumin powder | 1/2 teaspoon |
Method:
1. Clean and wash the mutton properly. Take the mutton, salt and 1 cup of water in a pressure cooker and pressure cook it on a high flame for one whistle, then keep the flame low and cook for another 15-20 minutes or till the mutton is properly cooked. Switch off the flame.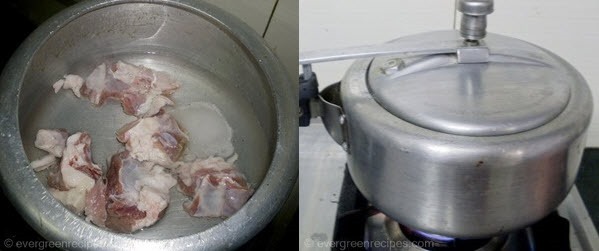 2. Take the curd in a bowl and add fennel powder and cumin powder, Mix it well till the curd is creamy in texture.

3. Heat the oil in a wok and temper with the cinnamon stick, bay leaf and cardamom green. Saute for a few seconds, then add ginger-garlic paste. Cook for another 1-2 minutes till the raw smell gone from the paste.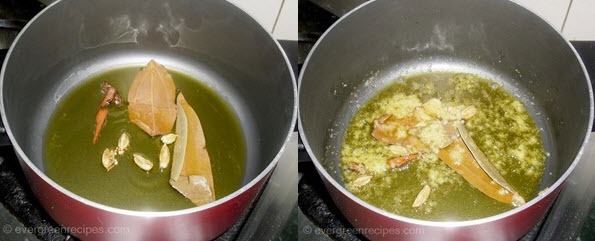 4. Add the beaten curd in the wok and cook it on high flame with continuous stirring with spatula for 7-8 minutes.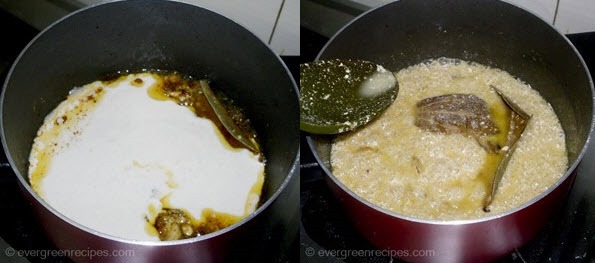 5. Add mutton stock ( the leftover water after boiling the mutton in step 1) and mutton pieces in the wok.

6.  Cook covered on a medium flame till the gravy is thick, garnish with chopped coriander leaves. Delicious mutton Yakhni is ready to serve, serve hot with chapatti and rice.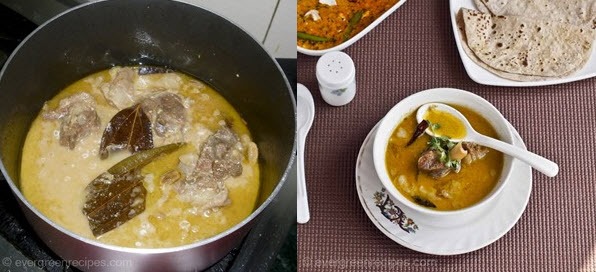 7. Enjoy!!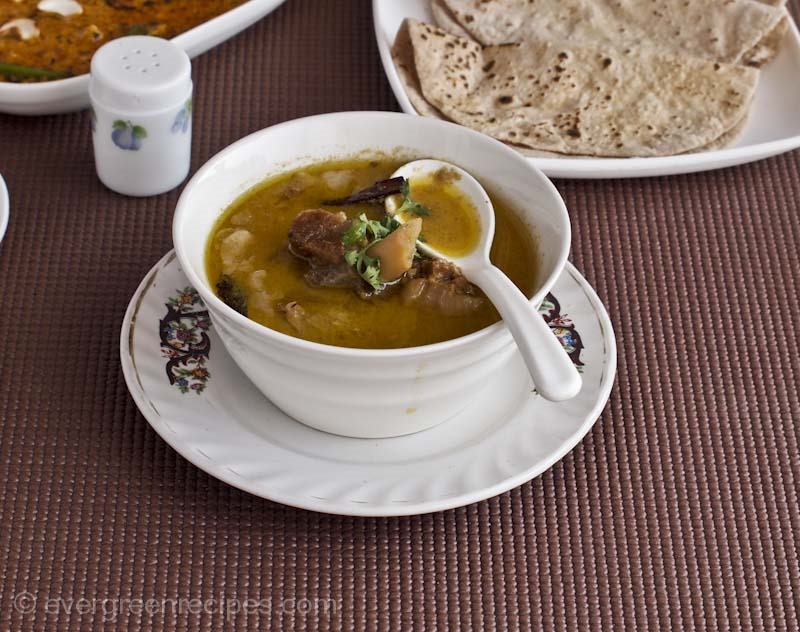 Got anything to say?
comments