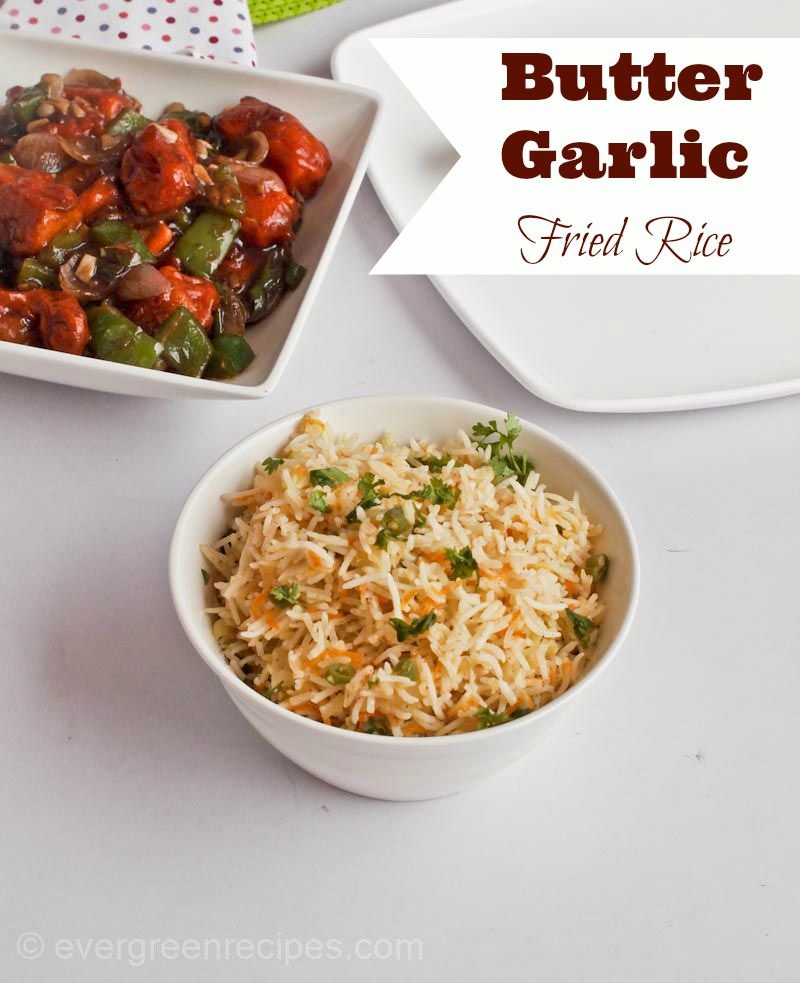 Here is the recipe of butter garlic rice I prepared along with Chilli Paneer, a super combination for people who love Fried Rice.
Now, it's a little different than the usual, thanks to the Garlic for a unique flavour, and we put butter to make it so much better. So, it's a Better Butter Garlic Rice (throwing a tounge twister challenge here, haha)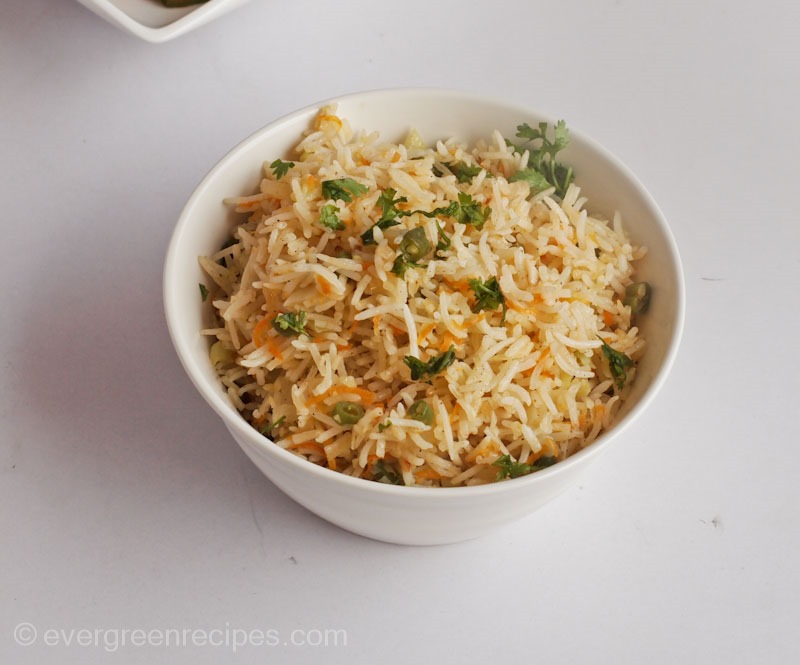 You can prepare this recipe at home by following the simple and easy steps mentioned below along with photos.
I have also posted a video which is attached just below the ingredients. Enjoy.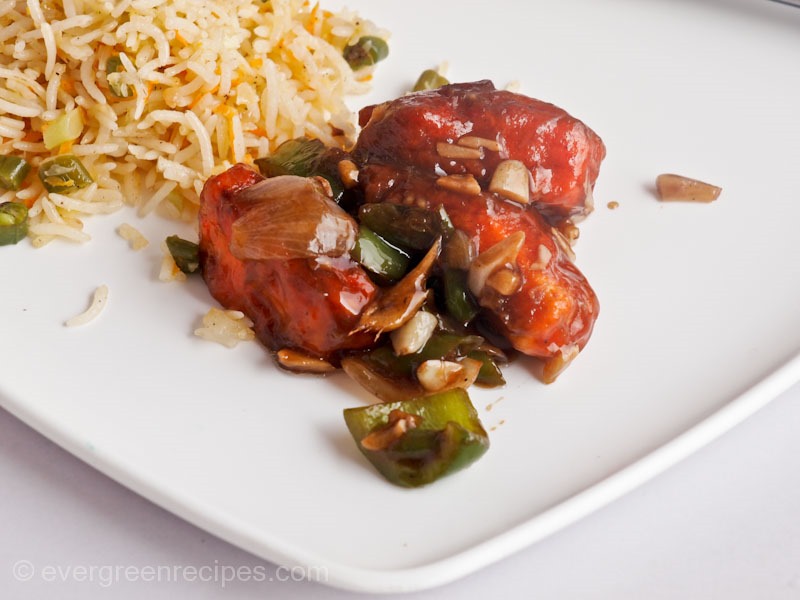 Preparation Time: 10-12 Minutes
Cooking Time: 10-15 Minutes
Serving: 4
| | |
| --- | --- |
| Ingredients | Quantity |
| Basmati rice | 1 & 1/2 cup |
| Vegetable oil | 1 tbsp |
| Garlic, chopped | 2 tbsp |
| Onion, finely chopped | 2 |
| French beans, chopped | 2 tbsp |
| Green chilly, chopped | 5-6 |
| Cauli flower, chopped | 2 tbsp |
| Cabbage, grated | 1/2 cup |
| Carrot, grated | 1/4 cup |
| Pepper powder | 1/2 teaspoon |
| Butter | 3 tbsp |
Check out the video preparation of Butter Garlic Rice
Method:
1. Clean, wash and soak the rice for 1 hours. Take 1 liter water in a wok and add 1 teaspoon salt and let it boil. When the water starts boiling add soaked rice. Cook till the rice is properly cooked.

2. Strain it using the strainer to get rid of extra water.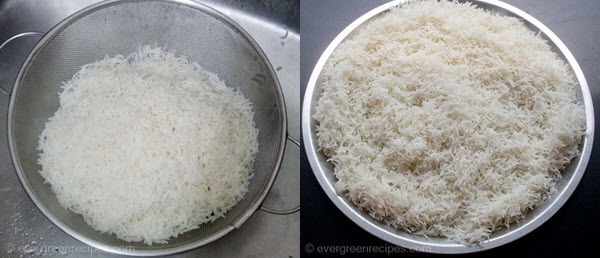 3. Keep all the ingredients ready for the fried rice. Heat the wok with oil and sauté with garlic. Stir for 30 seconds.

4. Then add onion, cook till the onions are translucent in the color. Add French beans, Cauli flower, Cabbage and green chilly. Cook for another 2-3 minutes on a high flame.

5. Then add carrot and cook for few more seconds.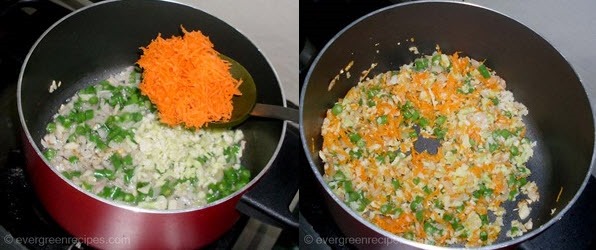 6. Add salt and cooked rice. Mix it well, cook it on a high flame for 2-3 minutes.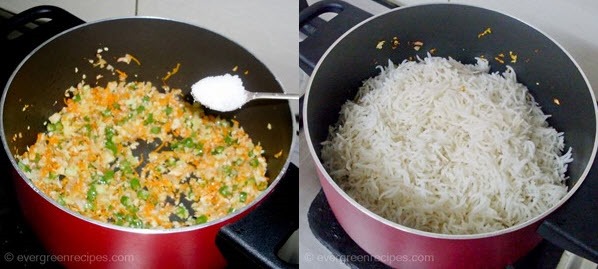 7. Finally, add butter and pepper powder, mix it well. Cook for 1 more minutes before serving. Delicious butter garlic fried rice is ready to serve, Serve hot.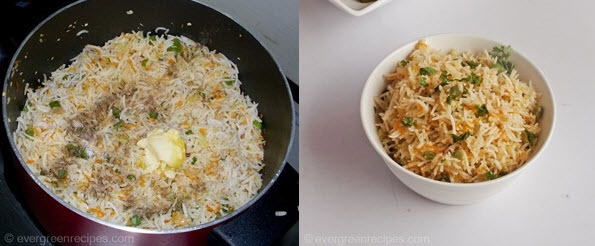 8. Enjoy!!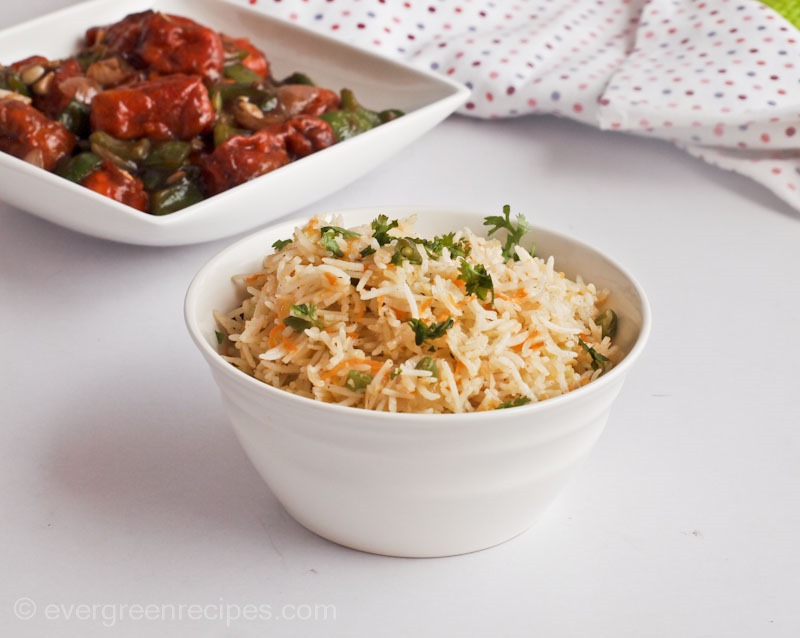 Got anything to say?
comments