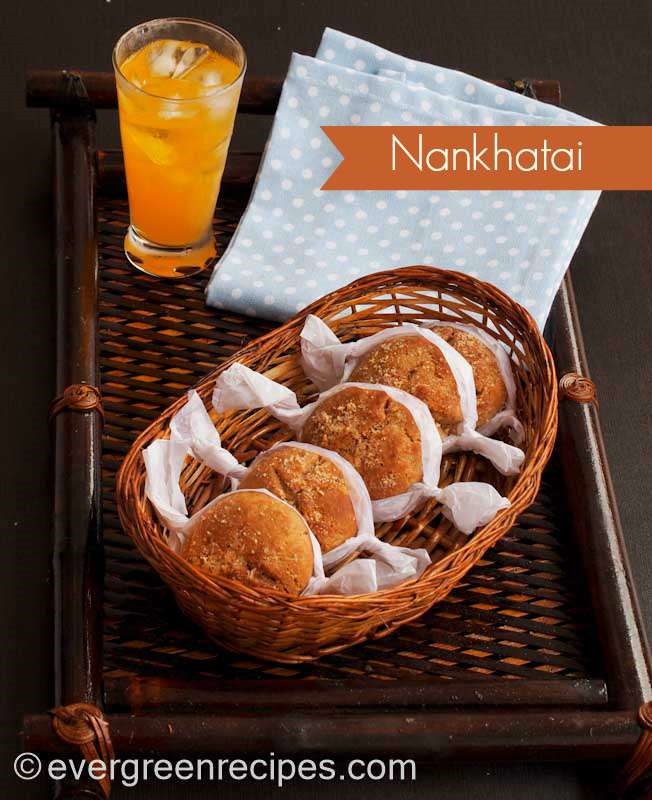 In this post, I'll show how to prepare Naan Khatai at home. It is available in every part of the country, but the Naan Khatai made in Mumbai is quite famous.
We usually get a Box of Naan Khatai from our relatives who come from Mumbai once or twice an year.
So, today I decided to try preparing it after getting a little success at several other baking items. This one was a bit tricky as I did not find a proper documentation of the process anywhere. But in the end, all is well.
Follow the step by step instructions along with pictures to prepare Naan Khatai at hone. I hope your will turn out even better.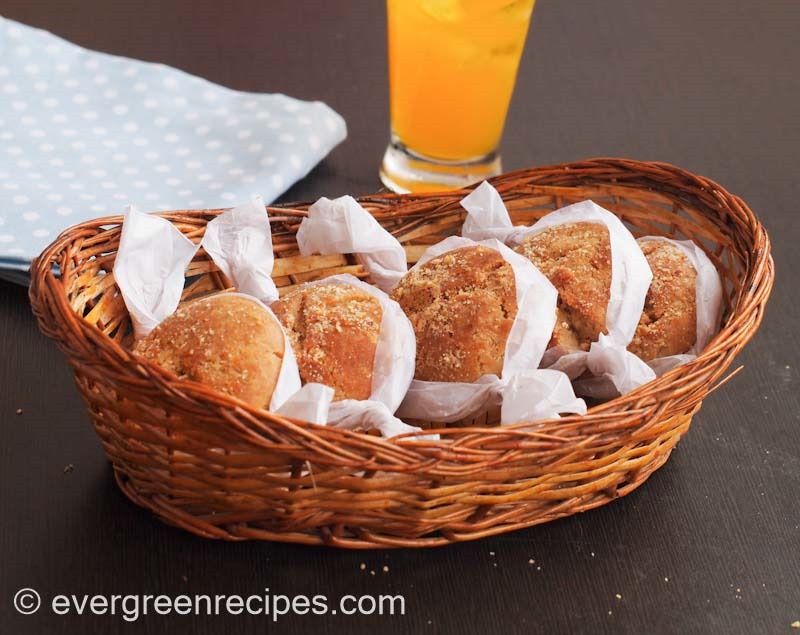 Preparation Time: 15 Minutes
Cooking Time: 25-30 Minutes
Serving: 12 Pieces
| | |
| --- | --- |
| Ingredients | Quantity |
| All purpose flour / Maida | 1/4 cup |
| Wheat flour/ Aata | 3/4 cup |
| Sugar | 1/2 cup |
| Cardamom green | 1 |
| Ghee | 1/2 cup |
| Almonds | 10-12 |
| Semolina | 2 teaspoon |
| Baking powder | 1 teaspoon |
| Milk | 4 tablespoon |
Method:
1. Dry grind sugar with cardamom green to make the fine powder.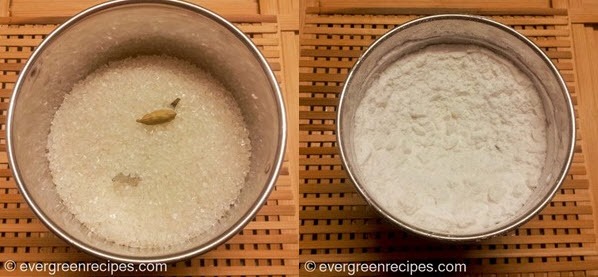 2. Combine wheat flour, all purpose flour, ground sugar powder, baking powder, semolina and ghee in a broad bowl. Mix it well. Now add milk and knead the flour to make the dough.

3. Grind the Almond coarsely.

4. Make equal size balls (12) from the dough and flatten it. Press it lightly with your hand to give Nankhatai shape. Preheat oven to 180C.

5. Now make cut on each Nankhatai as shown in the image below. Put some coarsely ground almonds on each Nan khatai.

6. Bake it in a pre-heated oven at 180 C for 25-30 minutes. If its little undone, bake for few more minutes and don't keep the Nankhatai too close to the heating rod. By doing this,the upper part will be golden brown and from the inside it will not cook properly. So always keep the baking item far from the heating rod. Initially after baking it will be soft, but when its cools, it will be crispier.

7. Enjoy!!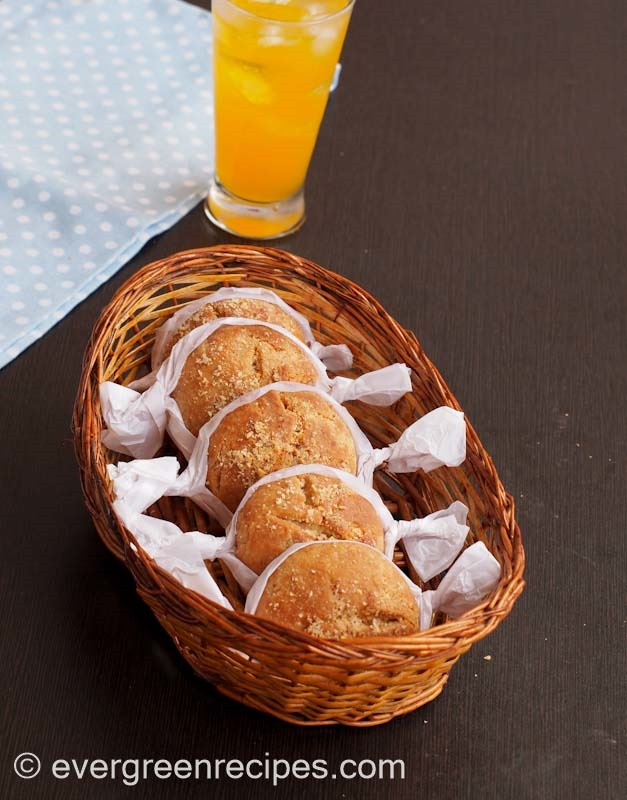 Got anything to say?
comments