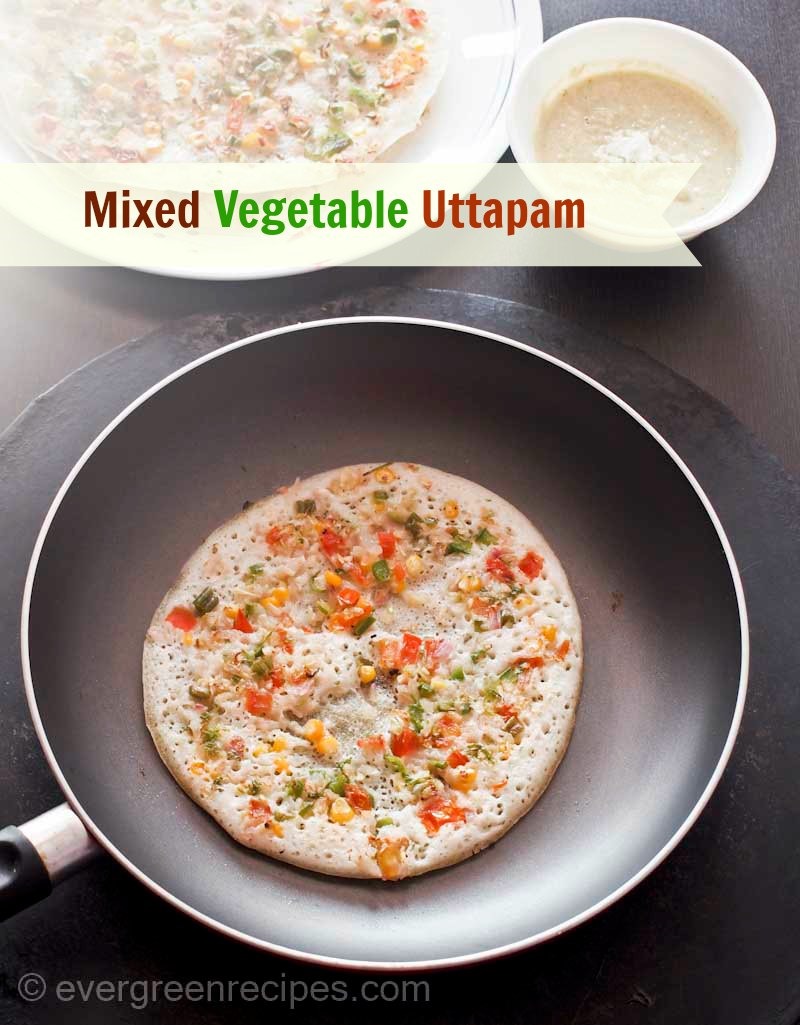 Here is the recipe of Mixed Vegetable Uttapam, regular visitors know that I love south Indian food, especially the Dosa.
And Uttapam is something that is prepared using the same technique, with some common ingredients as well.
This Mixed Vegetable Uttapam is more colorful which makes it look beautiful on the plate, you will feel like, maybe Instagram it or send the photos to your friends on WhatsApp, just to make them jealous. It's okay, everyone does that. No Shame.
So, in case you want to cook it for yourself, you will find the step by step process of this recipe mentioned below. I hope you will love it.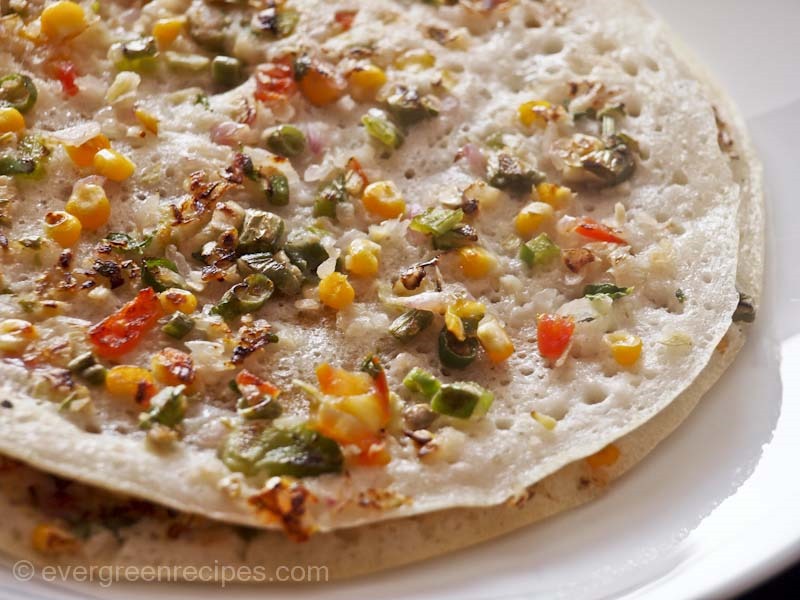 Preparation Time: 10-12 Minutes
Cooking Time: 10 Minutes
Serving: 4-5
Ingredients for Batter:
| | |
| --- | --- |
| Ingredients | Quantity |
| Rice | 2 cup |
| White Split Lentils, dhuli urad dal | 1 cup |
| Salt | to taste |
| Water | 1 cup |
Ingredients for the Toppings:
| | |
| --- | --- |
| Corn -boiled | 1/4 cup |
| Capsicum-chopped | 1/4 cup |
| Cabbage-chopped | 1/4 cup |
| Tomato-chopped | 1 |
| Onion-chopped- | 1 |
| Beans- chopped | 2 tbsp |
| Salt | to taste |
| Pepper Powder | 1/2 teaspoon |
| Green chilies- chopped | 3-4 |
| Coriander leaves- chopped | 2 tbsp |
| Clarified butter- ghee | for cooking the uttapam |
Method:
Clean and wash the rice and urad dal separately. Soak them in the water for 2-3 hours. Drain the water from the rice and dal.

2. Take the soaked rice in a grinder and grind it to make a fine paste. Take out the ground rice in a wok.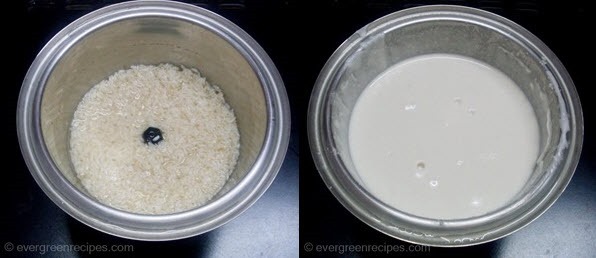 3. Then, take the urad dal in the grinder and grind it to make a fine paste. Add ground dal in the wok(in which you have put the ground rice). Mix it well.
4. Cover and keep it aside for 6-8 hours or overnight for the fermentation.

5. Add 1/2 cup water in the wok and mix it well. The consistency of the batter should be spreading like the dosa batter. Take all the ingredients in a bowl given in the table above " Ingredients for topping" and mix it well. topping is ready.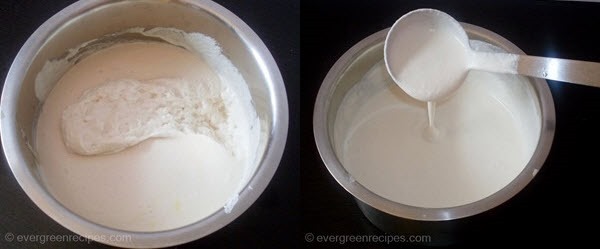 6. Heat the non-stick wok and put one bowl batter and spread it with the help of bowl into round shape as shown in the image below. Put some veggies on uttapam and, sprinkle 2-3 tsp ghee.

7. Cook covered it on a low to medium flame for 2-3 minutes.

8. Then invert it with the help of flat spatula and cook for another 2-3 minutes from the other sides. Do the same with the rest of the batter. Delicious Vegetable uttapam is ready to serve, Serve hot with coconut chutney.

9. Enjoy!!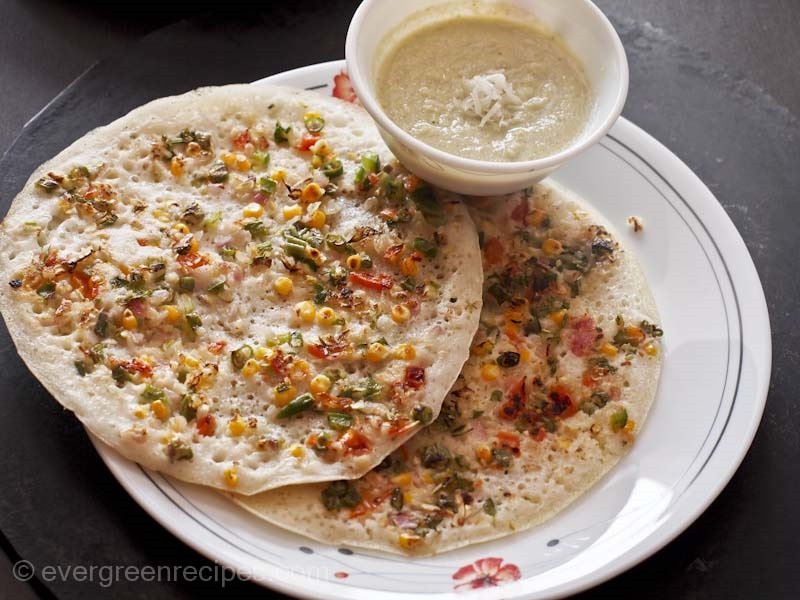 Got anything to say?
comments