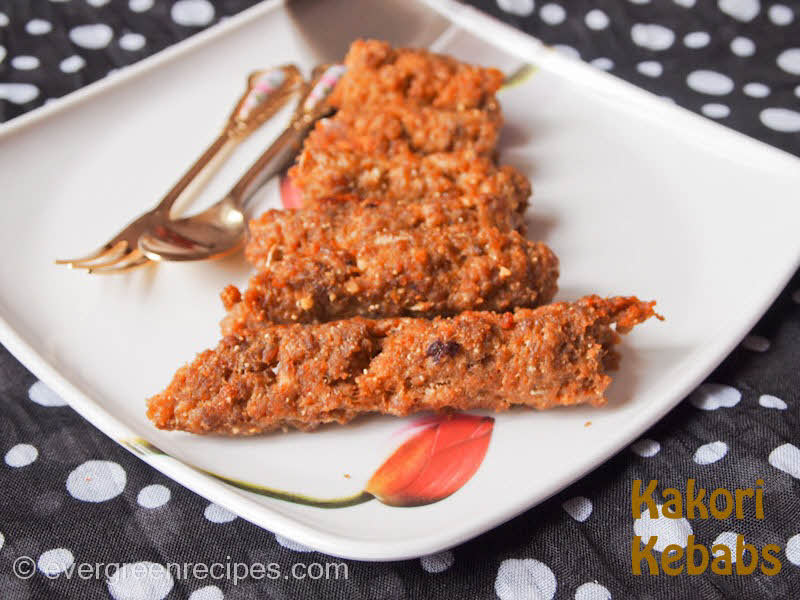 As many of you, the regular readers of this blog, know that I am from Uttar Pradesh. I keep sharing the local dishes I love, I have shared a few of them previously. Kakori Kebabs are one of the popular dishes of Uttar Pradesh.
The preparation is somewhat same in most the kebabs but what makes it special is the ingredient. A unique flavour. you will love. Follow this easy step by step recipe and prepare it today.
Note: Have it with Green Chutney, which can be made in just few minutes and you are going to love it.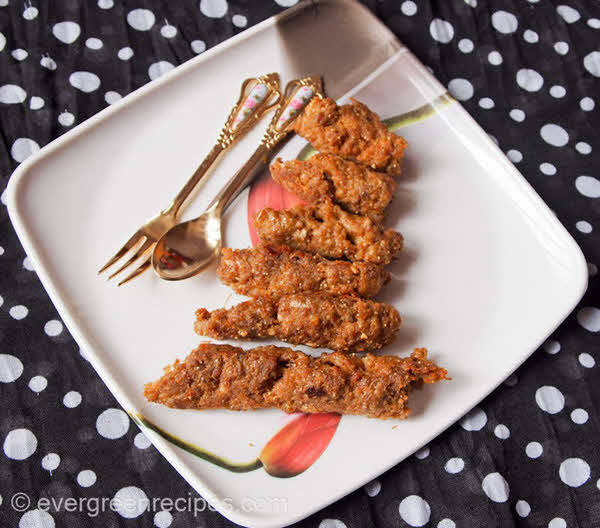 Preparation Time: 10 Minutes
Cooking Time: 10 Minutes
| | |
| --- | --- |
| Ingredients | Quantity |
| Minced meat | 1/2 kg |
| Cashew nuts | 5 no's |
| Khus-khus | 2 teaspoon |
| Ginger | 1/2 inch piece |
| Garlic | 8-10 cloves |
| Red chilli powder | 1 teaspoon |
| Salt | as needed |
| Garam masala powder | 1/2 teaspoon |
Method:
1. Blend ginger, garlic, khus khus and cashew nuts together to make paste.

2. Wash and squeeze the water from the minced meat. Take minced meat in a bowl and add ground paste, garam masala powder, red chilli powder and salt.

3. Mix it well and shape the meat around the skewers . Prepare all the kebabs like this as shown in the picture.

4. Heat the oil on a tawa and place the kebabs on it. you will have to keep rotating them so that they brown and cook evenly.

5. When it turns golden brown from all the sides, means the kebabs are ready and take it in a foil and heat the coal on direct flame and take it in a small steal bowl or you can make the bowl of foil and put 1 teaspoon ghee in a bowl  and immediately covered the plate so that the kebabs can absorbs the essence of coal. Kebabs are ready and serve hot with green chutney.

6. Enjoy!!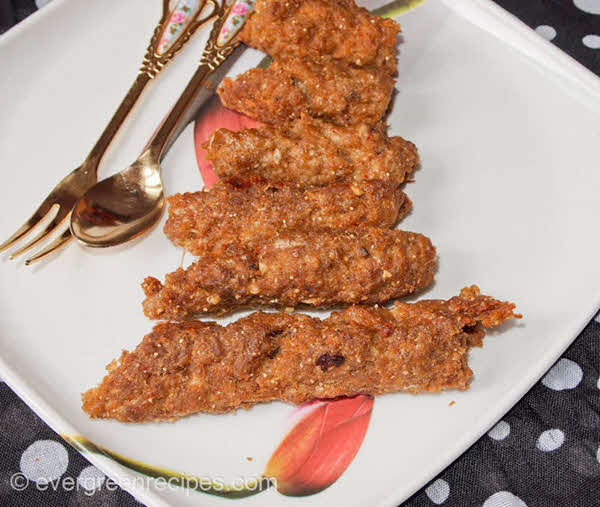 Got anything to say?
comments