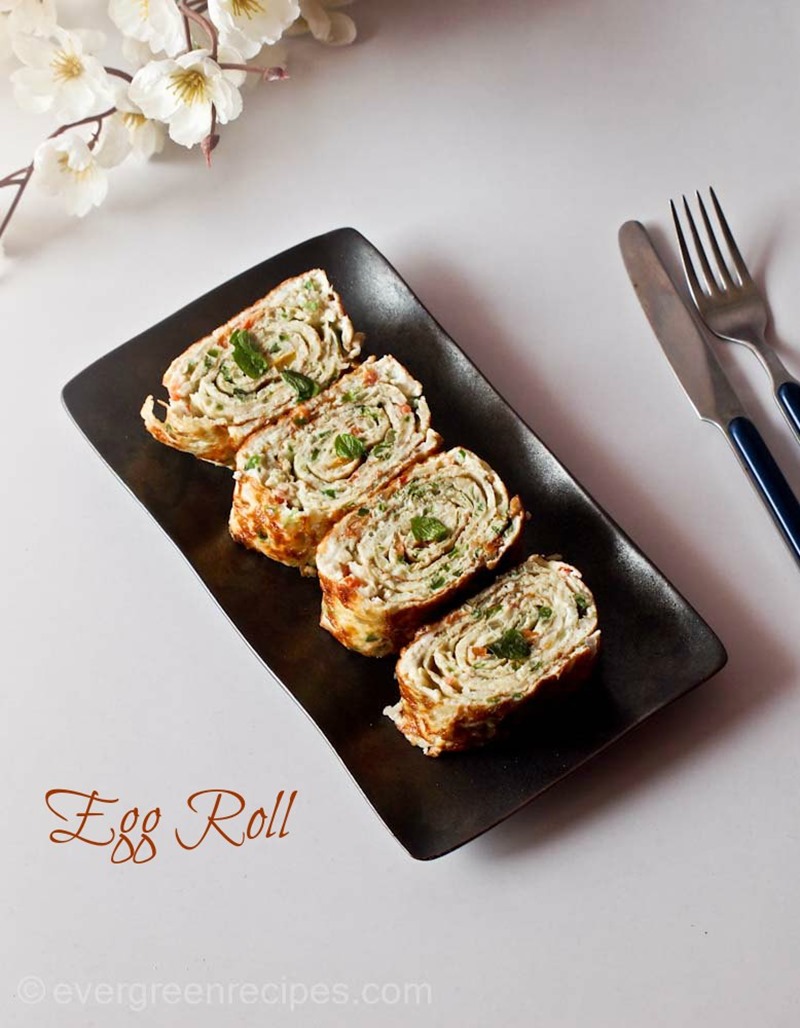 Here is how you make egg rolls. These are not ordinary rolls you find everywhere. It is just the egg that is rolled and then cut into pieces, the ending result looks something like the one in the picture above.
It requires a bit of creativity to prepare this, so make sure you follow the step by step instructions to prepare this for yourself and your family. I hope you are well going to love this.
Preparation Time: 10-12 Minutes
Cooking Time: 10-15 Minutes
Serving: 2
| | |
| --- | --- |
| Ingredients | Quantity |
| Egg | 7 |
| Mushroom, chopped | 1/4 cup |
| Capsicum, chopped | 1/4 cup |
| Tomato, chopped | 1/4 cup |
| Onion, chopped | 1/4 cup |
| Green chili, chopped | 4 |
| Garlic, chopped | 1 tbsp |
| Salt | to taste |
| Spring onion, chopped | 2 tbsp |
| Vegetable oil | for cooking the egg (2-3 teaspoon oil) |
Method:
1. Keep all the ingredients ready for egg roll. Take the egg white and yellow part in a bowl.

2. Whisk it well. Chop all the vegetables finely.

3. In a separate bowl, add all the chopped vegetables, egg and salt. Mix it well.

4. Take one ladle of the mixture and pour into the pan. And then let it cook for a minute or two, just like you do with the regular omelette.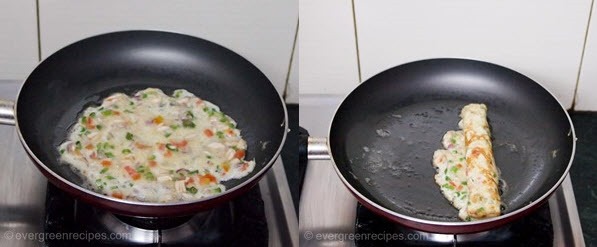 5. Make space on the pan to pour another ladle of the mixture by rolling the omelette into half.

6. Pour another ladle of the mixture in half of the pan so that it is joined with the half rolled omelette. Do with like this for the rest of the mixture. Cut the roll into pieces and serve it with your favourite sauce.

7. Enjoy!!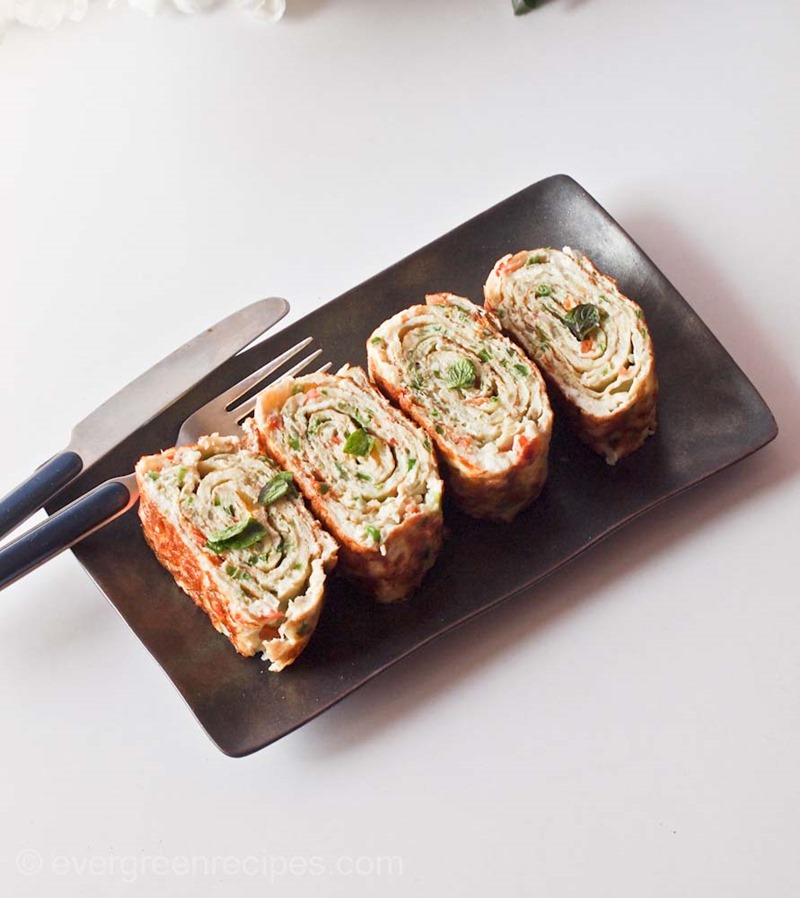 Got anything to say?
comments