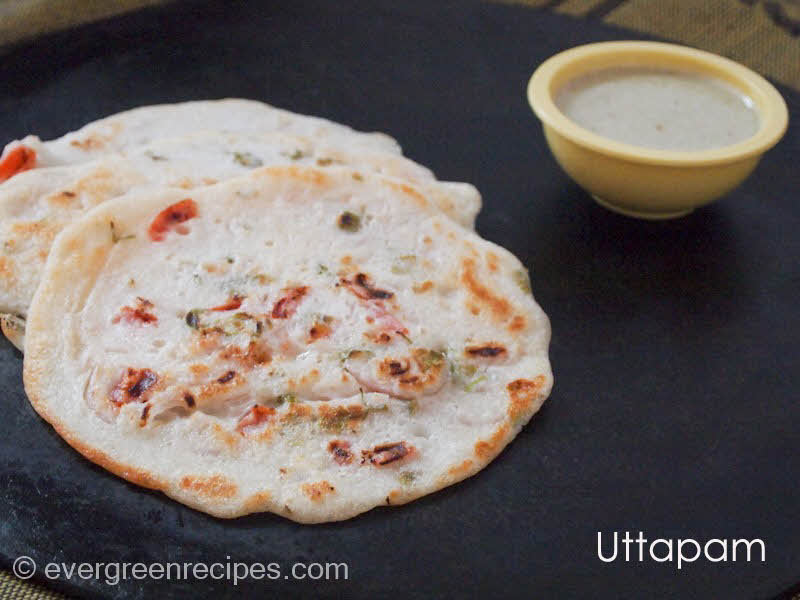 Being a vegetarian in a family full of non-vegetarians, I always find myself in a dilemma to decide what to cook for myself when all other family members demand a non-veg treat.
South Indian food has always been my choice when we dine out, I always tend to compare my dosa (the Dosa I prepare in my kitchen), with the ones I order at a restaurant, and I think I made better than most of  the restaurant. I have eaten.
But Dosa is not the only thing to be loved about South Indian food, there too many of them, one such food it Uttapam.
Also Check Out: Different Types of Dosa Recipes
Here is a simple recipe of preparing Uttapam at home, it's quite good any healthy and there is no reason a non-veg can enjoy this good food unlike the other way around.
Follow this easy step by step recipe to prepare it whenever you feel like having it.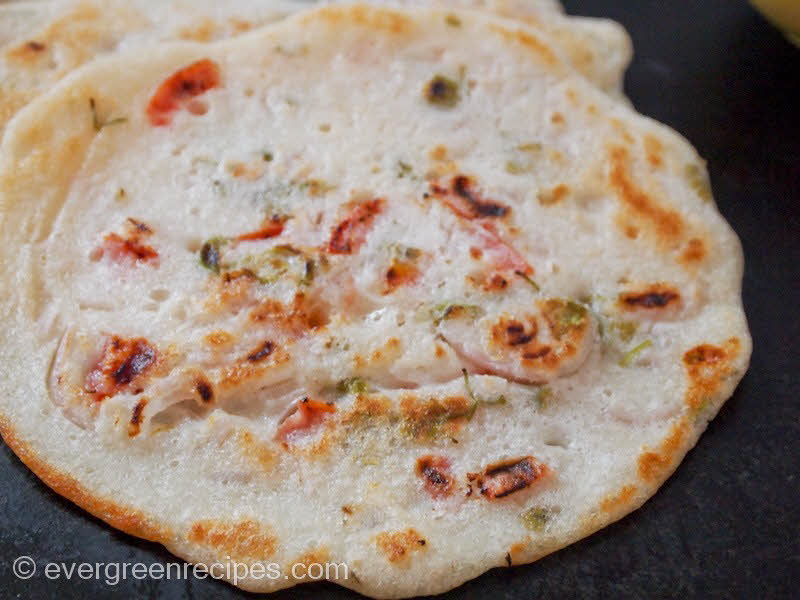 Preparation Time: 10 Minutes
Cooking Time:  5 Minutes
| | |
| --- | --- |
| Ingredients | Quantity |
| Rice | 2 Cup |
| Urad daal | 1 Cup |
| Onion | 1 |
| Tomato | 1 |
| Green chilli | 2 |
| Coriander leaves | 1 bunch |
| Carrot | 1 |
| Salt | to taste |
Method:
1. Clean, wash and soak the rice & urad dal in enough water for about 2 hours. Now grind it to make the fine paste of rice and dal. Mix it well, cover and leave it for overnight at a warm place. Chop onion, tomato, carrot, green chilli and coriander leaves. Mix all the chopped ingredients along with salt into the batter and mix it well. Batter consistency should be like dosa consistency, neither thick nor thin.

2. Heat the non-stick pan and pour half small bowl ( 2 ladles ) of batter and spread it with a spatula. Cook it on a medium flame for 2 minutes, then flip the uttapam with the help of a flatten spatula. You can sprinkle little amount of pure ghee or butter to get the amazing taste. Your delicious uttapam is ready, serve hot with coconut chutney and sambhar.

3. Enjoy!!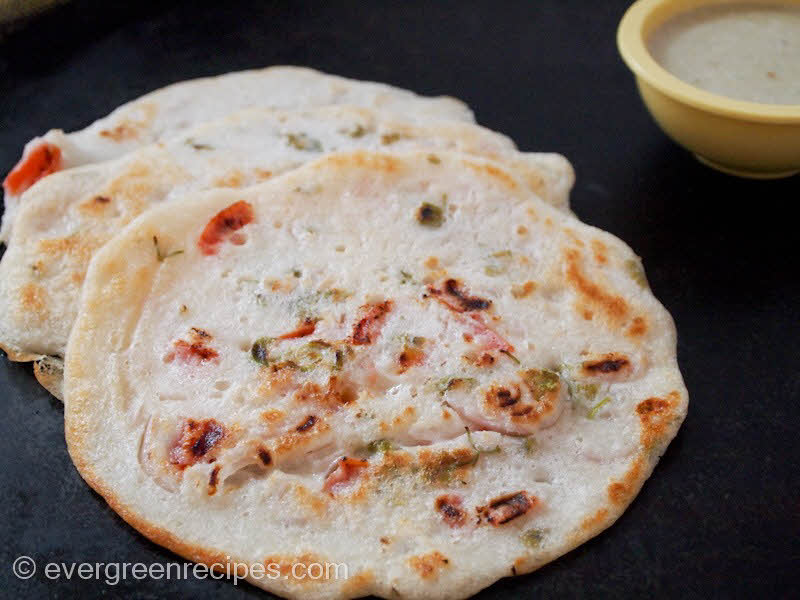 Got anything to say?
comments