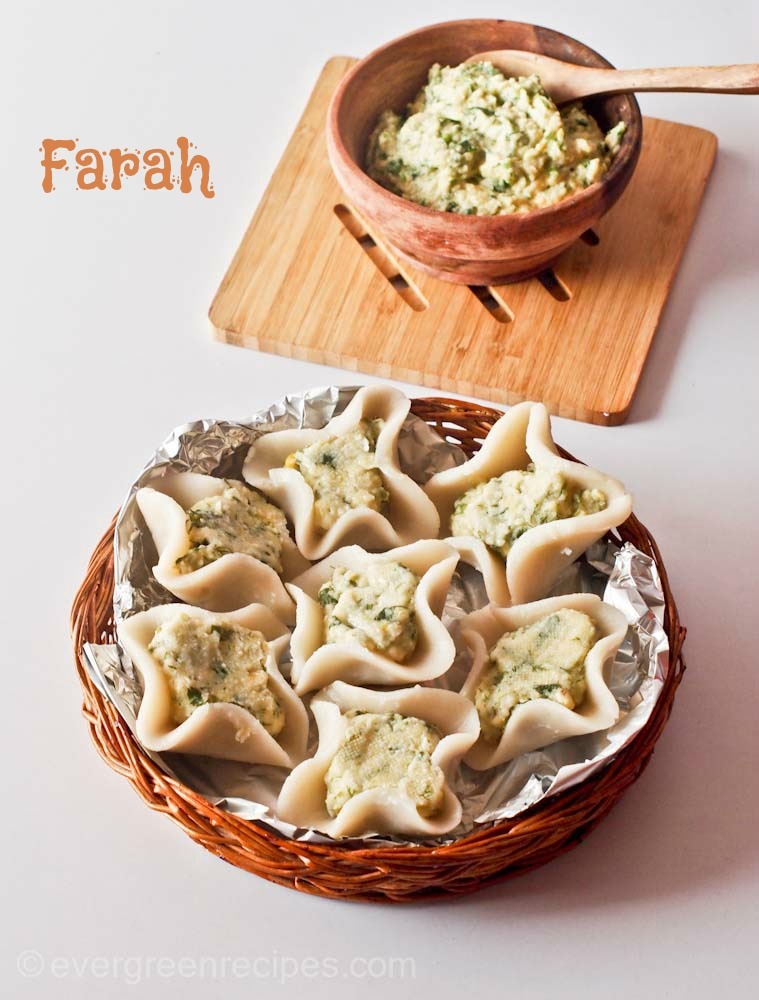 Presenting the recipes of Daal ka Farah (Daal ki Ghujhiya). Its main ingredient is Bengal Gram and White Split Lentil. Similar to what we put in the Rikwanch Recipe we shared on the blog previously.
So, this makes a very delicious and healthy breakfast. It's usually prepared in the northern Villages of India but we have modified the process a bit so that you can prepare them in your kitchen. And I am sure you are going to love it.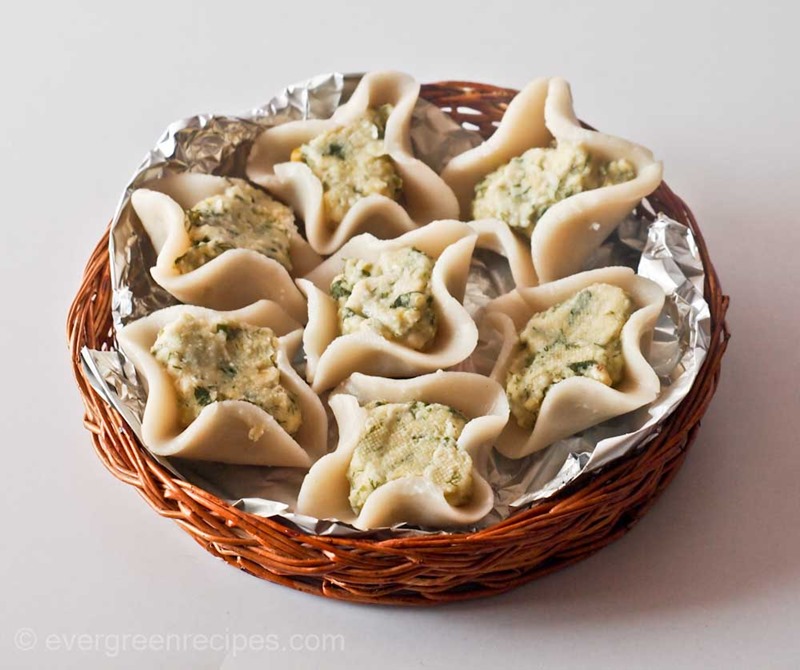 Preparation Time: 10-15 Minutes
Cooking Time: 15-20 Minutes
Serving: 18-20 pieces
| | |
| --- | --- |
| Ingredients | Quantity |
| Rice flour | 2 cup |
| Chana Dal / Bengal gram lentils | 1 cup |
| Dhuli urad dal/ white split lentil | 1/2 cup |
| Coriander leaves | 1 bunch |
| Dill leaves | 1/2 cup chopped |
| Green chili | 7-8 |
| Garlic | 8-10 flakes |
| Salt | to taste |
| Luke-warm Water | to knead the dough |
Method:
1. Clean, wash and soak the chana and urad dal overnight. Strain the water using a strainer. In a grinder, add soaked chana and urad dal and grind it to make a fine paste. You can add 1 tbsp water while grinding it. don't add too much water while grinding. we need thick ground dal for this recipe.
2. Take the ground dal in a bowl, I ground the dal in two batches.

3. In  a grinder, add garlic and green chili. Grind it coarsely.

4. Wash the coriander and dill leaves well. Chop it finely.

5. In a broad bowl, add ground dal, ground chili-garlic paste, chopped coriander and dill leaves and salt. Mix it well. Stuffing is ready.

6. Take the flour in a bowl and add luke-warm water. Knead it well to make it soft and stiff dough.

7. Divide the dough into 18-20 equal portions. take one portion of the dough and flatten it in between your palms in a circle of 3-4 inches in diameter.

8. Put 2 teaspoon stuffing in the center of the circle.

9. Do the same with the rest of the dough. And give it a start shape (as shown below).

10. Steam cook it for 15-20 minutes on a medium flame (I used my kadhai for steam cooking). Fill 2 glass of water in the kadhai and put a cylindrical kitchen strainer (like this) and then place the ghujhiya on it.

11. Enjoy!!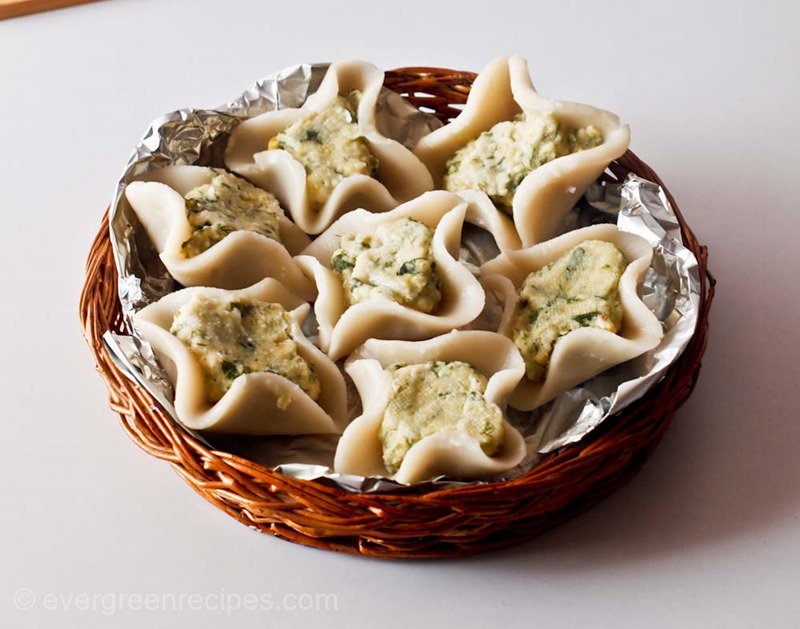 Got anything to say?
comments