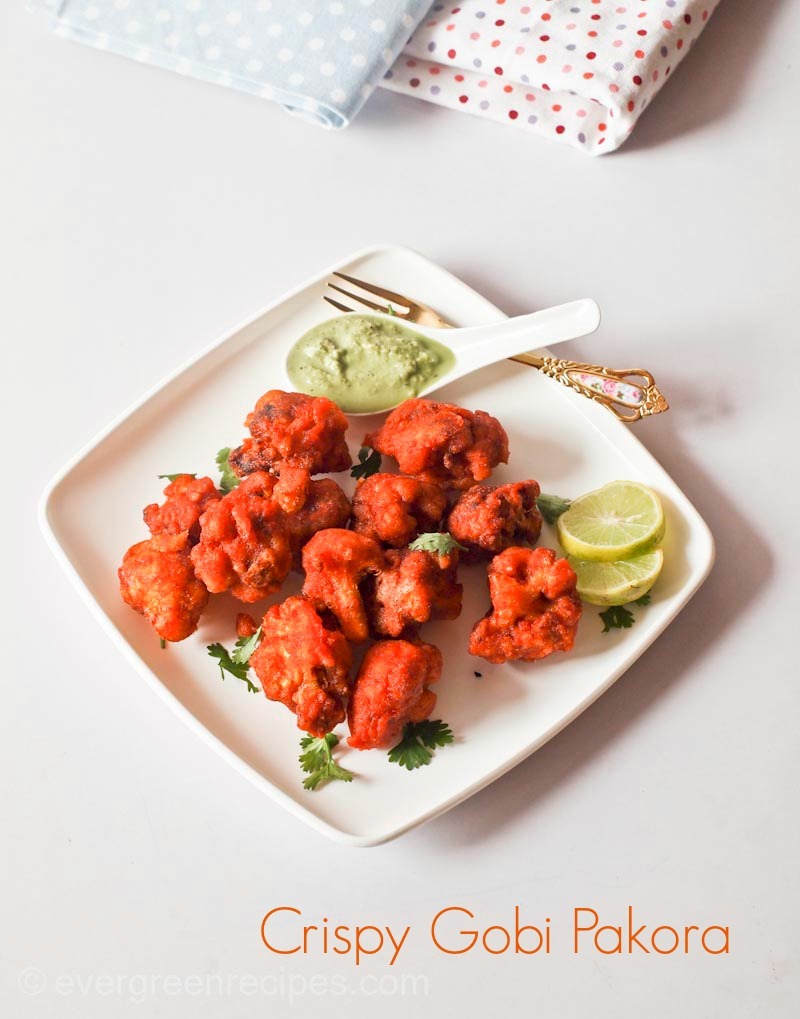 I just discovered an amazingly delicious evening snack in the form on this Crispy Gobi Pakora. I know there are people who don't count gobi among their favourite veggies, in fact, I've got a few in my family as well.
They would find an excuse to skip the meal if there is Gobi in it. But I saw the same people munching this as if it's something else. Visit actionac.net.
Prepare this at home by following this simple and easy recipe posted below. Enjoy.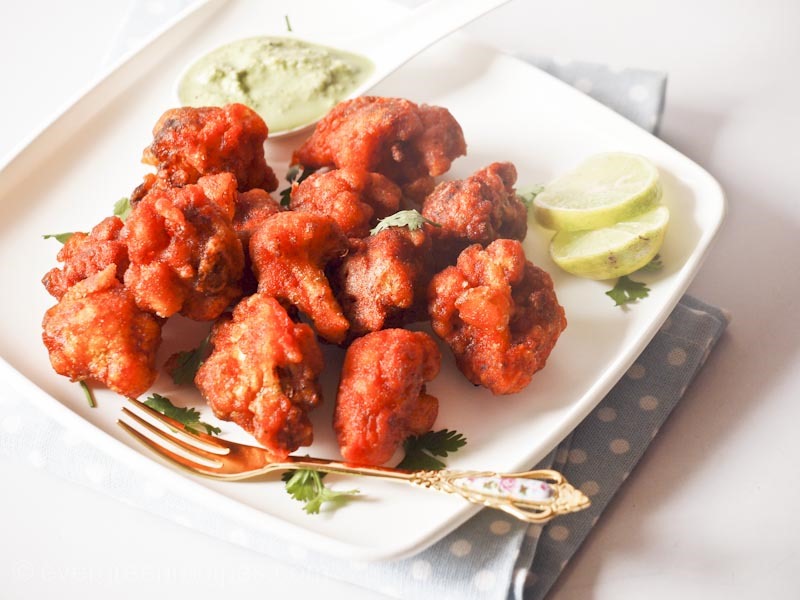 Preparation Time: 10-15 Minutes
Cooking Time: 10 Minutes
Serving: 4
| | |
| --- | --- |
| Ingredients | Quantity |
| Cauliflower | 12-14 cauliflower florets |
| Turmeric powder | 1/2 teaspoon |
| Salt | to taste |
| Ginger-garlic paste | 1 teaspoon |
| Red chilly powder | 1 teaspoon |
| Garam masala powder | 1/2 teaspoon |
| Soya sauce | 1 teaspoon |
| Pepper Powder | 1/2 teaspoon |
| Corn flour | 1/2 cup |
| All purpose flour | 1/2 cup |
| Food color, red | a pinch |
| Vegetable oil | for deep fried |
Method:
Clean and wash the cauliflower. In a wok, add 4 glass of water, turmeric powder, cauliflower florets and a pinch of salt. Boil it for 1 minutes.

2. Strain the water and keep the florets aside.

3. Let it cool at the room temperature.

4. Sprinkle 1 tbsp cornflour on the gobi florets. In a bowl, add cornflour, all purpose flour, ginger-garlic paste, red chilly powder, soya sauce, garam masala powder, pepper powder, food color and salt. Add water and make a thick batter.

5. Take the boiled cauliflower florets and dip in the batter to coat it properly from all the sides.

6. Heat the wok/kadhai with oil and put the coated florets in the hot oil. Deep fry it on low flame till light golden and crisp from all the sides. Fry 7-8 pakora at a time.

7. Take out the fried pakora on a tissue paper to get rid of the extra oil. Serve hot with your favourite dip or chutney.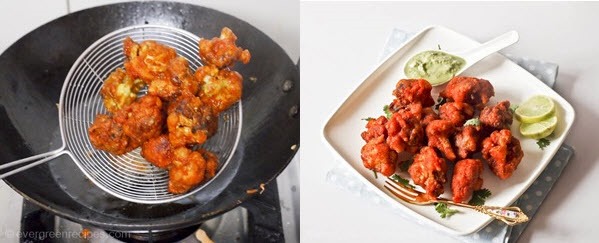 8. Enjoy!!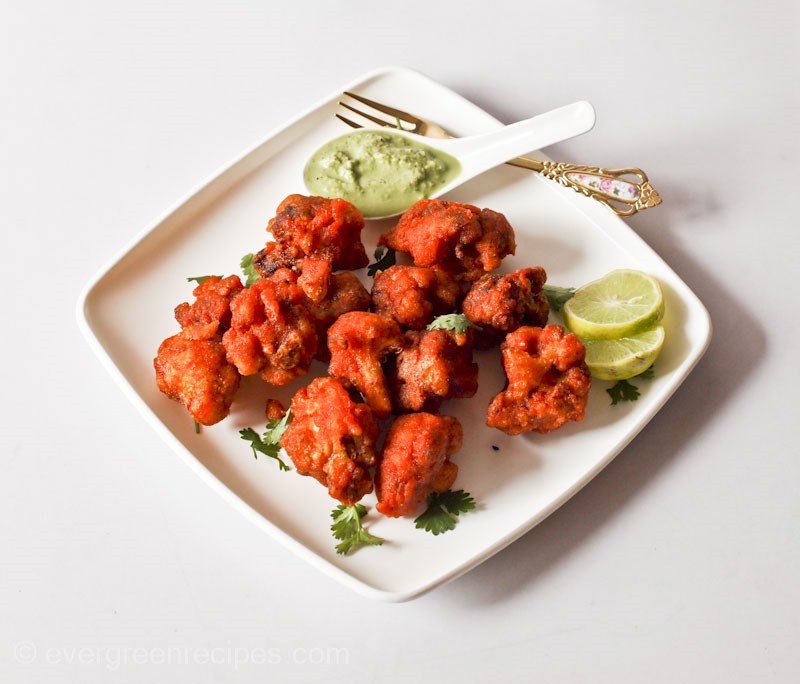 Got anything to say?
comments