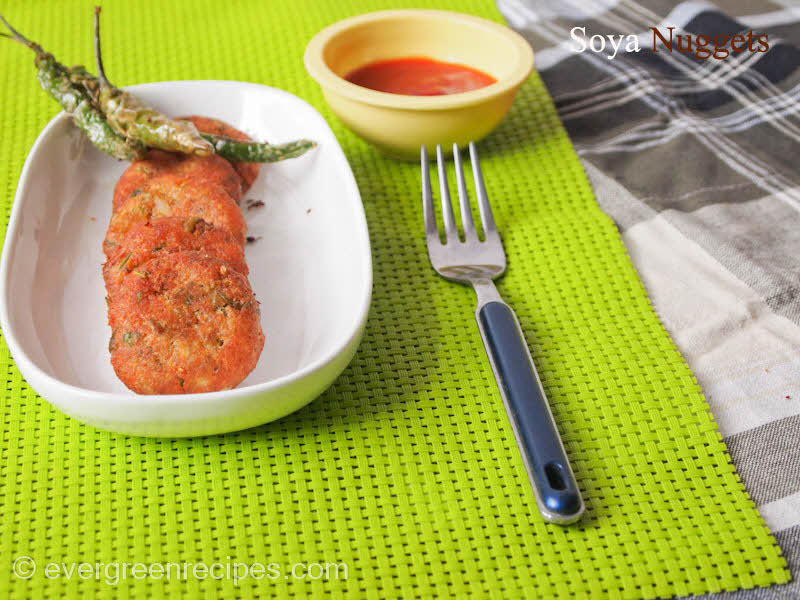 Aside: Hello everyone, just came back from an awesome trip with family, it was a much-needed break from the routines and the housework. But it is also very tough to get back to it after the vacation. Anyways, here is the recipe as promised.
I have a bunch of people in my family and extended family who are fans of Chicken nuggets, But, being a vegetarian, I was left with having pakoras whenever I made chicken nuggets for them. So, I hacked their chicken nuggets to make it Surkhab friendly (or say vegetarian-friendly) and created Soya nuggets, which is equally delicious so that you, my veggie friends, don't feel left alone.
Below is the recipe with our usual format of, step by step photos. Hope you'll like it. And do not forget to share.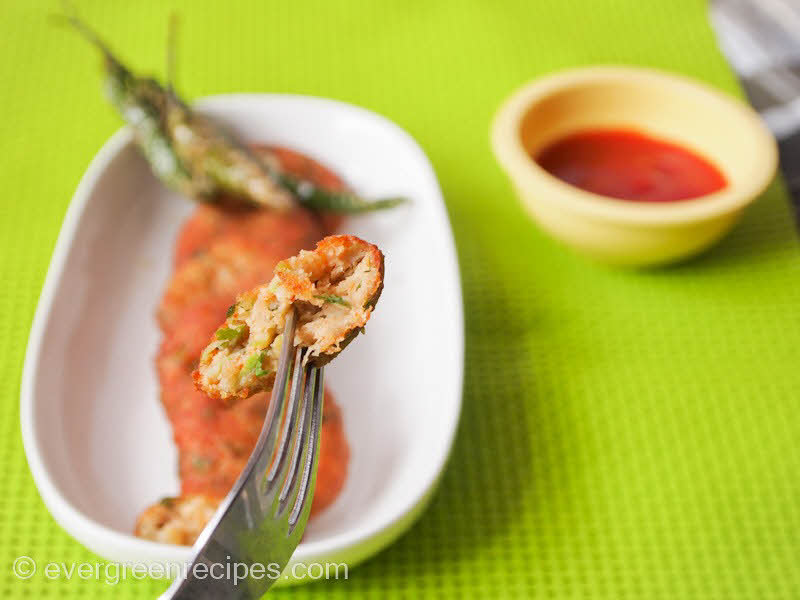 Preparation Time: 15 Minutes
Cooking Time: 10 Minutes
| | |
| --- | --- |
| Ingredients | Quantity |
| Boiled Potato, peeled and mashed | 3 no's |
| Grated Bottle guard / Lauki | 100 gram/ 1 small bowl |
| Soya Granules | 100 gram/ 1 small bowl |
| Bengal gram flour / Besan | 100 gram/ 1 small bowl |
| Green Chilli | 3 no's |
| Red chilli powder | 1/2 teaspoon |
| Coriander leaves | 1 bunch |
| Lime juice | 2 teaspoon |
| Oil | for deep frying |
| Salt | to taste |
Method:
1. In a broad bowl, mix together all the ingredients mentioned in the table above except oil. If you have soya chunks at home, then soak the Soya chunks in hot water for about 30 minutes, squeeze the excess water from the chunks and grind it to make soya granules.

2. Mix it well and make small patties as shown below in the image.

3. Heat the oil in a wok and deep fry the patties till golden brown and crisp. Keep the flame low to medium while frying. Fry 4-5 patties at a time. Now Soya nuggets are ready to eat, Serve hot with your favorite sauce.

4. Enjoy!!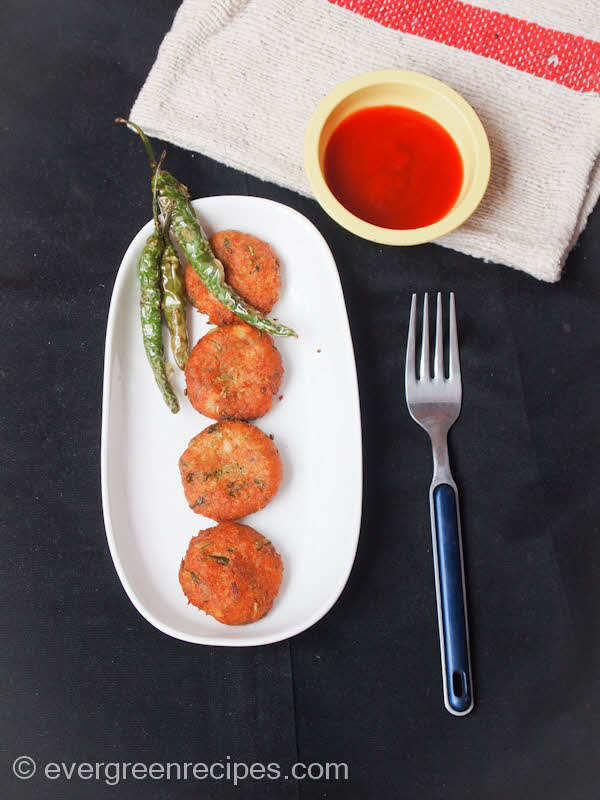 Got anything to say?
comments