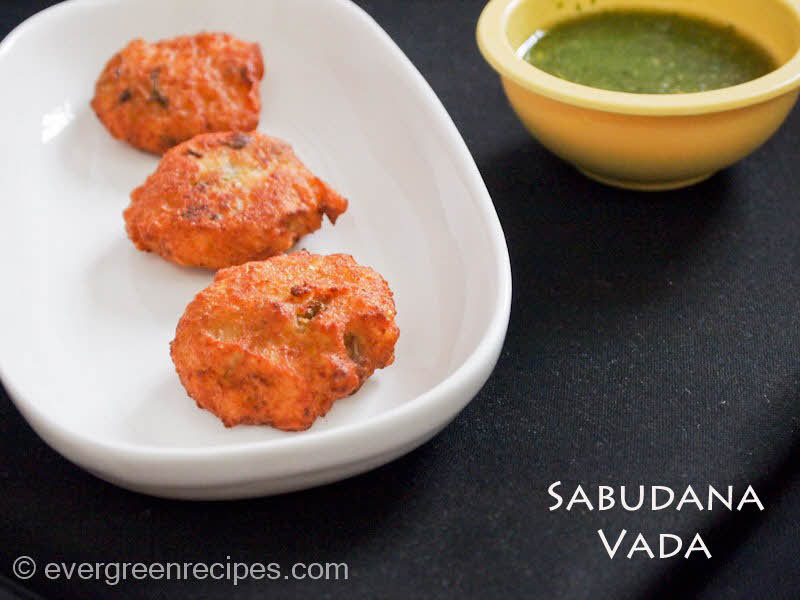 Presenting yet another amazingly delicious recipe for the tea time. The Sabudana Vada, I am sure you are going to love it to the core.
The previous recipes we shared for snacks become very popular with our readers, and for some reason, I too enjoy doing such posts, partly because it takes less time to prepare, and also let time to create the post for the blog as well.
I have always mentioned in every post I did on the blog that you have very short time at hand when you have surprise visits from your friends, recipes like this are your saviours in such situation.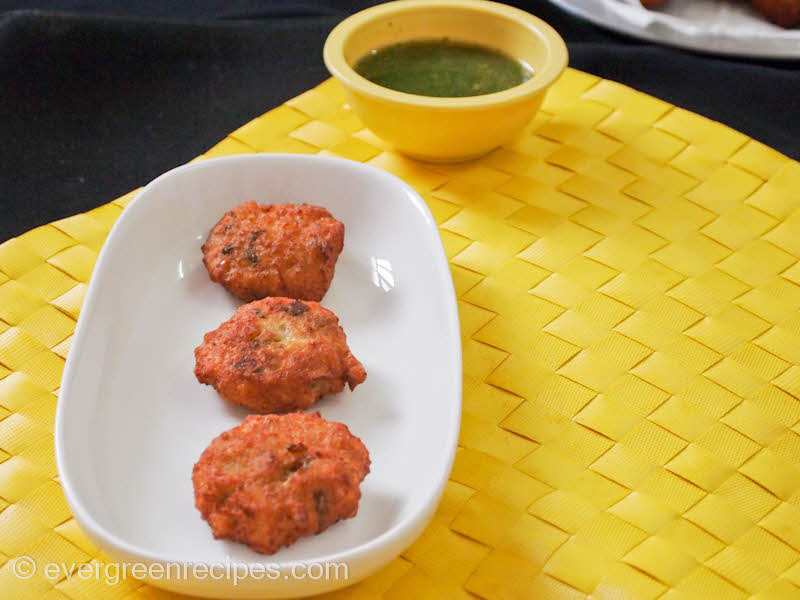 Preparation Time: 20 Minutes
Cooking Time: 5 Minutes
| | |
| --- | --- |
| Ingredients | Quantity |
| Sabudana (Sago) | 1 cup |
| Potato (Boiled, peeled & mashed) | 1 Cup |
| Roasted Peanut (Ground) | 1/2 cup |
| Green chilli | 4-5 |
| Ginger (grated) | 1 teaspoon |
| Salt | to taste |
| coriander leaves | 1 bunch |
| Maida ( All purpose flour) | 1/2 cup |
| Lemon juice | 2 teaspoon |
Method:
1. Soak Sabudana in enough water for about  2-3 hours, and drain off the excess water. Combine potato, sabudana, green chilli, lemon juice, coriander leaves, ginger, salt, ground peanuts and all purpose flour.
2. Mix it well, divide the mixture into 12 equal size balls. Flatten between palms of your hands as shown below in the image. Heat the sufficient amount of oil in a wok and deep fry the vada till light golden brown in color.

3. Drain it on tissue paper to absorbs extra oil. Sago Vada is ready, serve hot with your favourite chutney or sauce.

4. Enjoy!!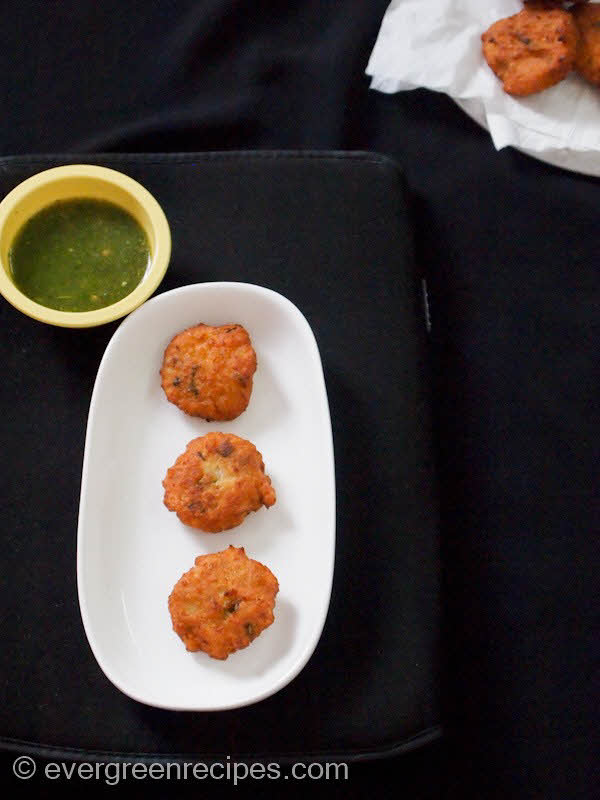 Got anything to say?
comments