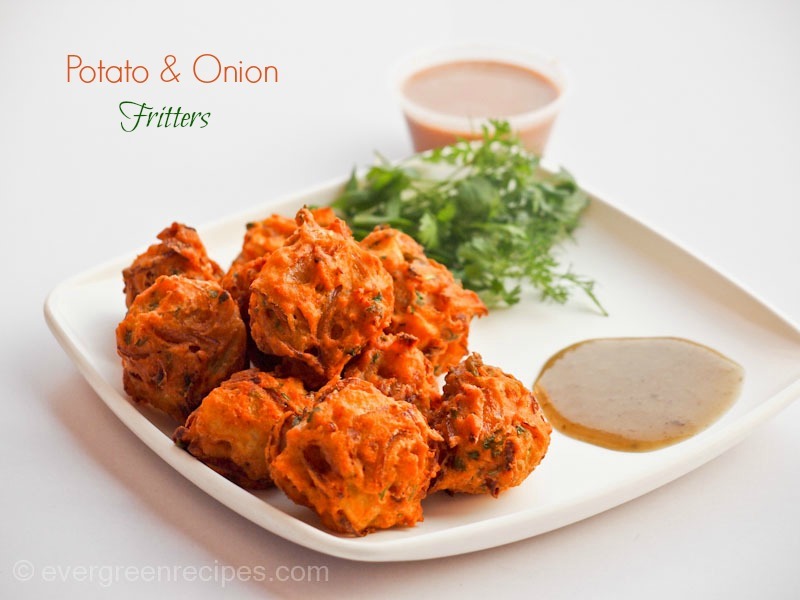 Here is another delicious recipe of an evening snack you can easily prepare at home. A foodie will always understand the importance on the evening snacks.
Being a Foodie myself, I always try to make it special by trying a variety of snacks that are easy and simple to make, light for the tummy and delicious to the taste buds.
Below is the step by step process to prepare this Onion & Potato Fitters,  Under just 10 minutes, you will have something wonderful to have with your favourite beverage. I hope you are going to love this one as well.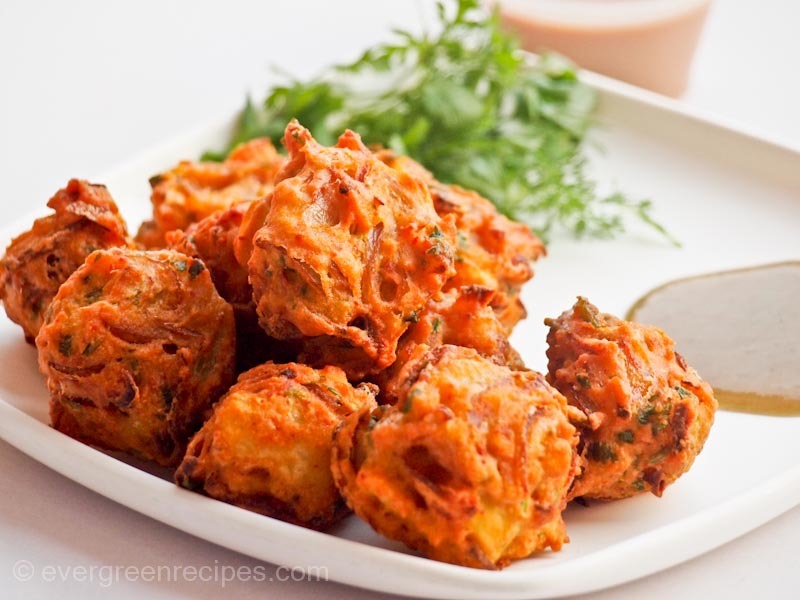 Preparation Time: 10 Minutes
Cooking Time: 8-10 Minutes
Serving: 4
Ingredients for fritters:
| | |
| --- | --- |
| Ingredients | Quantity |
| Chickpea flour / besan | 1 cup |
| Turmeric powder | 1/8 teaspoon |
| Red chili powder | 1 teaspoon |
| Salt | to taste |
| Coriander leaves chopped | 2 tbsp |
| Onion, sliced | 2 |
| Potato, boiled, peeled and cubed | 1 |
| Fennel seeds (optional) | 1/2 teaspoon |
| Vegetable oil | for deep frying |
Method:
1. Keep all the ingredients ready. Sieve the flour into a bowl, add red chili powder, turmeric powder, salt, fennel seeds and coriander leaves. Add water slowly and make a spoonful of batter. Batter consistency should be like dropping.

2. Add sliced onion and cubed potato. Mix it well. Fritters batter is ready.

3. Heat the Kadai with oil and drop a spoon of batter in the oil. Drop 6-7 fritters at a time. Deep fry it on a medium to low flame till is golden and crisp.

4. Here is the image of beautifully golden brown fritters. Take out it from the oil and put it on the tissue paper to get rid of the extra oil. Do the same with the rest of the batter. Serve hot with your favorite sauce, I love to eat with chili garlic dip, you can use tomato sauce, green chutney or your favorite dip.

5. Enjoy!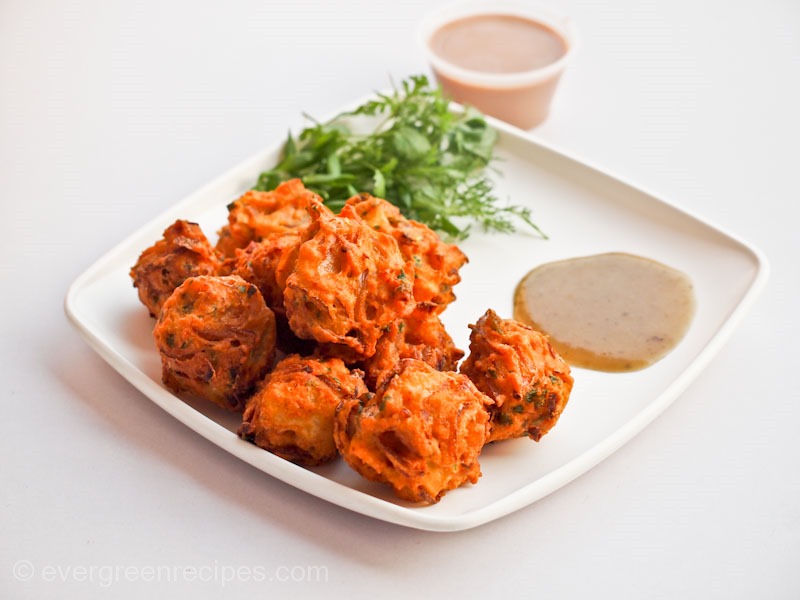 Got anything to say?
comments