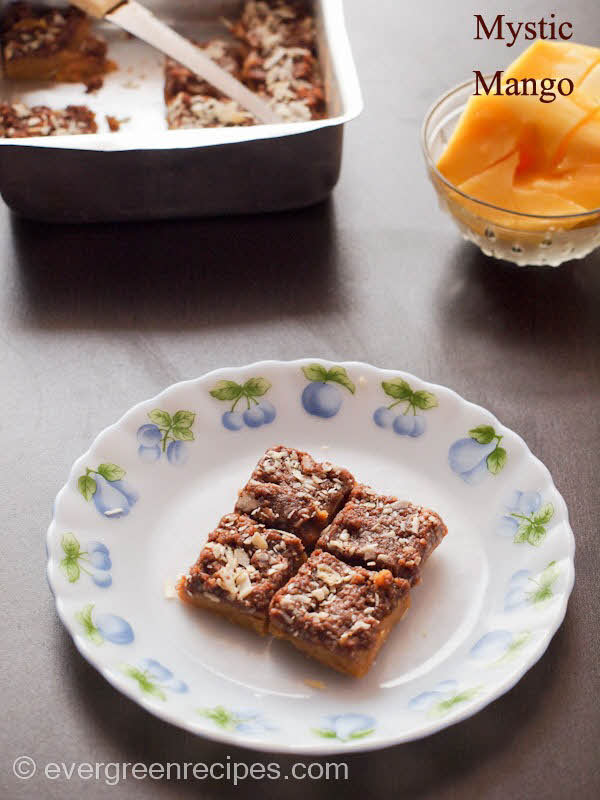 Holi, Diwali, Eid or IPL, India's love for sweets is not a secret to the world. You go to anyone's home, the first thing you are served is Sweets. And not just one type of Sweets, there are plenty of them. And today, I gave one more addition to it with my Mystic Mango Bite.
What happens when you put all your favourite ingredients in a single recipe? the answer is Mystic Mango Bite, which I created yesterday for the blog. The main ingredient is Mango, which is my favourite fruit, and I am sure it's your's too.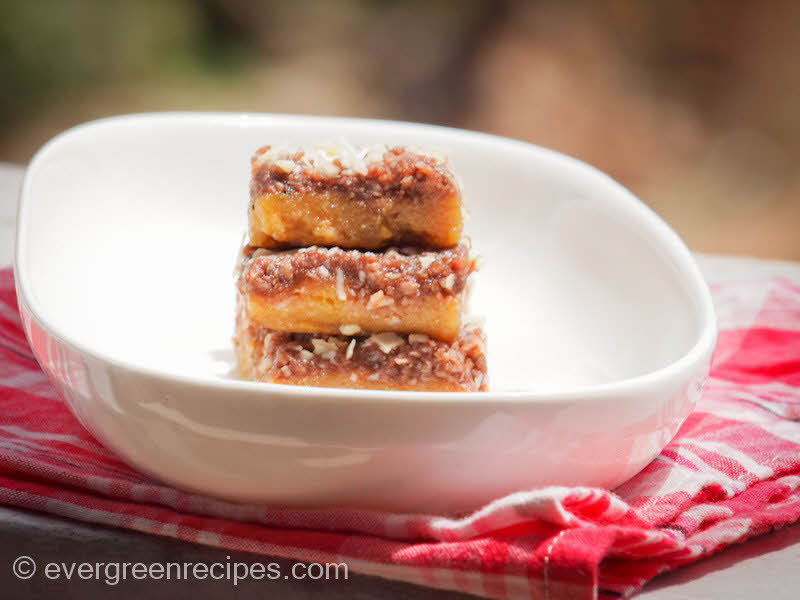 Summers are here and so is my favourite fruit, the Mango. It's just the beginning, I'll be adding more such recipes in next few weeks. And don't worry not every recipe would have Mango, if you are not a Mango freak like me.
Okay, about the Mystic Mango Bite, it's your homemade sweet with your favourite flavour and something everyone will love. Prepare this and keep it stocked for guests, relatives and the loved ones. Below is the recipe with step by step pictures.
Preparation Time: 10 Minutes
Cooking Time: 20 Minutes
| | |
| --- | --- |
| Ingredients | Quantity |
| Mango Pulp | 1 cup |
| Mava/ Khoya | 2 Cup |
| Sugar powdered | 1 cup |
| Alum / Phitkari | 1/4 tsp |
| Paneer/ Indian cottage cheese | 1cup |
| Peanut butter | 1/2 cup |
| Chocolate syrup | 1/4 cup |
| Honey | 1 tsp |
| Cashewnut | for garnish |
Method:
1. Combine grated paneer, peanut butter, chocolate syrup and honey, in a broad bowl, as shown below in the image. Mix it well and keep it aside for second layer.

2. Heat the non-stick pan and add khoya and powdered sugar. Cook it on medium flame for 2-3 minutes.

3. Add alum powder and mix it well . Cook it on medium flame with continuous stirring for 6-7 minutes or until the mixture turns light golden in color.

4. Now add the mango pulp and cook it on medium flame for another 12-15 minutes with continuous stirring or until the sides of the pan is clear and mixture becomes thick.

5. I used my cake mould for setting the mixture. Add mango pulp mixture in cake mould and flat it with spatula. The thickness of mixture should like sweets or barfi. Now put peanut butter and paneer mixture on the top of mango pulp mixture and flat it with spatula as shown below in the image.

6. Garnish with some chopped cashews and keet it in a fridge for setting the mixture for minimum 10-12 hours. Take it out from the fridge and cut it into square shape pieces. Mystic mango bites are ready to eat

.

7. Enjoy!!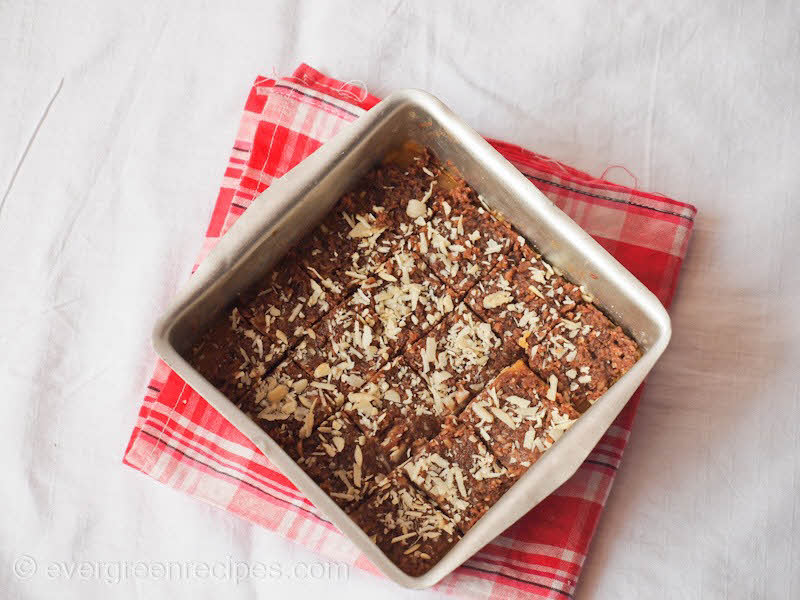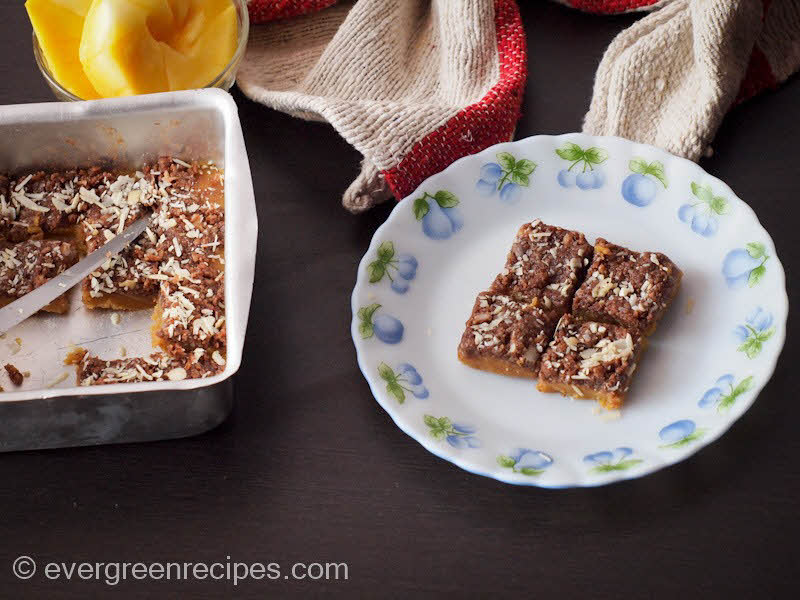 This Recipe of Mystic Mango Bite is brought to you by HyperCITY
Got anything to say?
comments