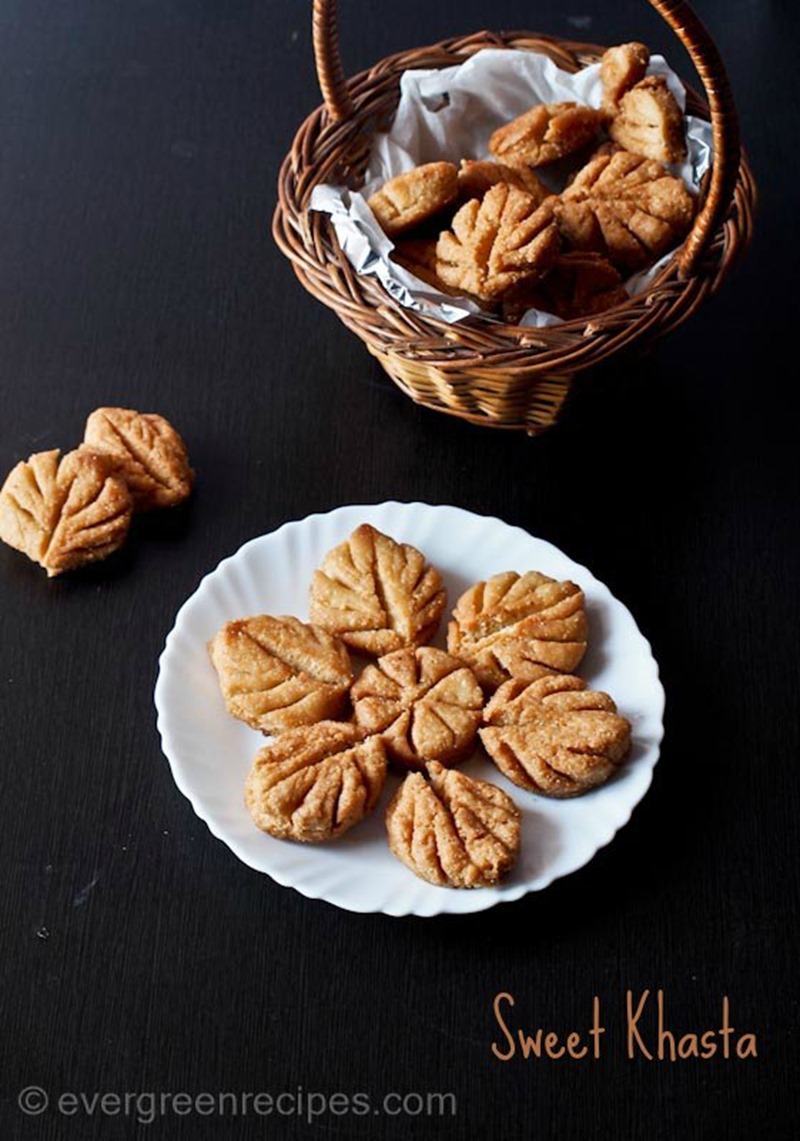 Here is the recipe of sweet Khasta,  Indian cookies. It's a nice homemade cookies you can serve your guests or have it yourself when you feel like having something sweet.
You will find the step by step instructions to prepare this Sweet Khasta below along with photos of every step. I hope you are going to love it.
Note: Below you will find we have prepared the Khasta in two ways, 1) by deep frying it, 2) by baking it. You can choose whichever you like.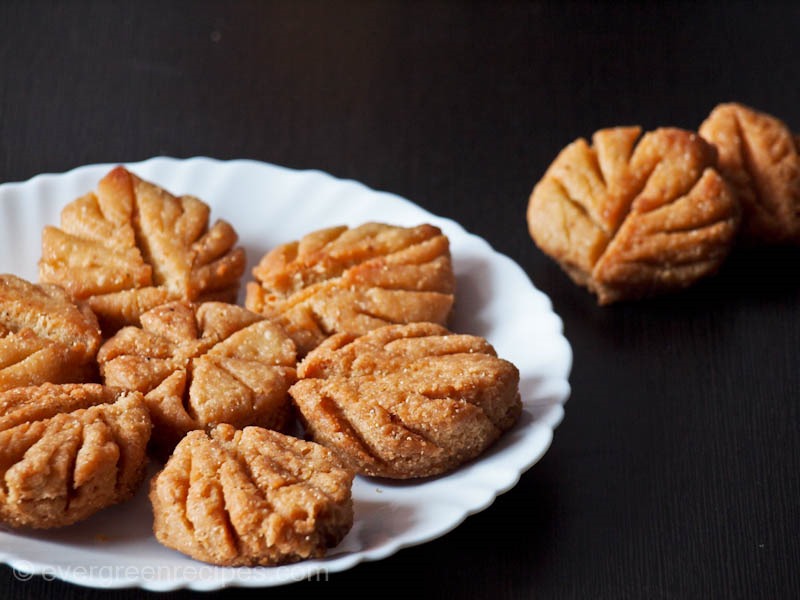 Preparation Time: 12-15 Minutes
Cooking Time: 15-20 Minutes
Serving: 18-10 pieces
| | |
| --- | --- |
| Ingredients | Quantity |
| All purpose flour | 2.5 cup |
| Semolina / Rava/ Suji | 1/4 cup |
| Ghee (Pure) | 3 tbsp |
| Salt | 1/4 teaspoon |
| Sugar | 1 cup |
| Cardamom green powder | 1/2 teaspoon |
| Poppy seeds (Khus-khus) | 2 tbsp |
| Grated coconut (dry) | 1/4 cup |
| Vegetable oil / ghee | for deep frying |
| Water | to knead the dough |
Method:
1. In a grinder, add sugar and grind it to make fine powder. Take out the ground sugar in a bowl and keep it aside.

2. In the same grinder, add grated coconut and poppy seeds. Dry grind it coarsely.

3. In a broad bowl, add flour, semolina, cardamom green powder, salt, ground sugar and poppy-coconut mixture.

4. Mix it well with your hands (You will get the crumbled mixture). Add water and knead the flour well to make tight dough. (Add water slowly, because we need the tight dough for this recipe)

5. Divide the dough into 4 equal portions. Take one portion of the dough and roll it into a thick circle (about 1 inch thickness) as shown below in the image.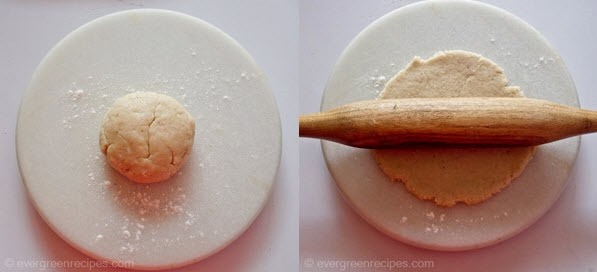 6. Cut it with any round cutter . Take every round portion and make some cuts on it using the knife, it's just for making it look good.

7. You can then give these round cookies a different shape by molding them using your hands. I give them different shapes every time.

8. Heat the wok with oil and deep fry it on low flame till it is golden and crisp. (Fry 5-6 at a time)

9. Turn it after 3-4 minutes with the help of spoon and cook from the other sides till it is light golden in color.

10. Take out the fried khasta on a tissue paper to get rid of the extra oil. Do the same with the rest of the dough.

11. If you want a healthy one, Bake it in a pre-heated oven at 170C for 20-25 minutes. (But it is hard and not tasty as much as deep fried one, So I will suggest you to go for the deep fried one)

12. Enjoy!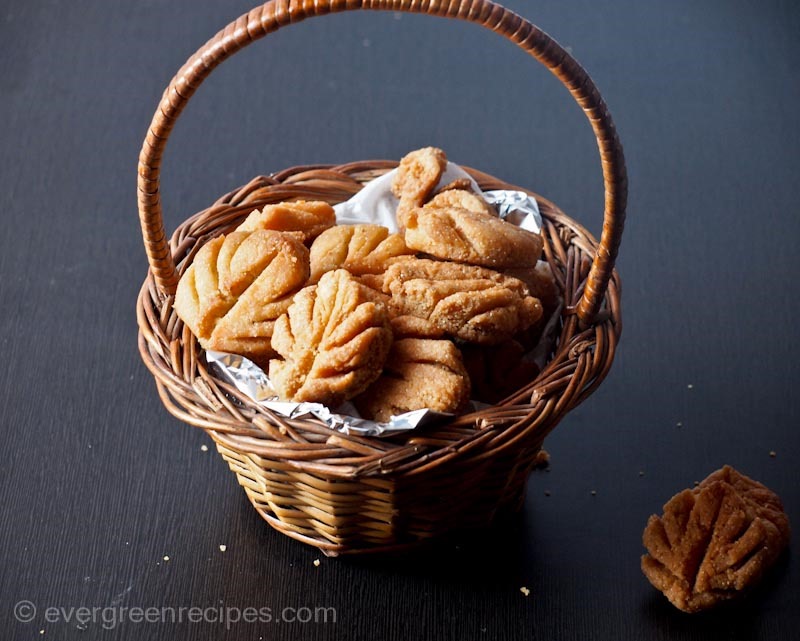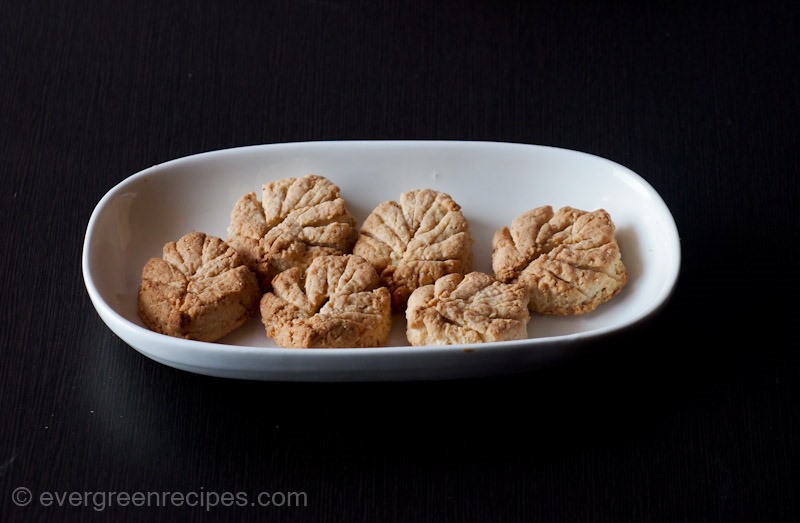 Got anything to say?
comments