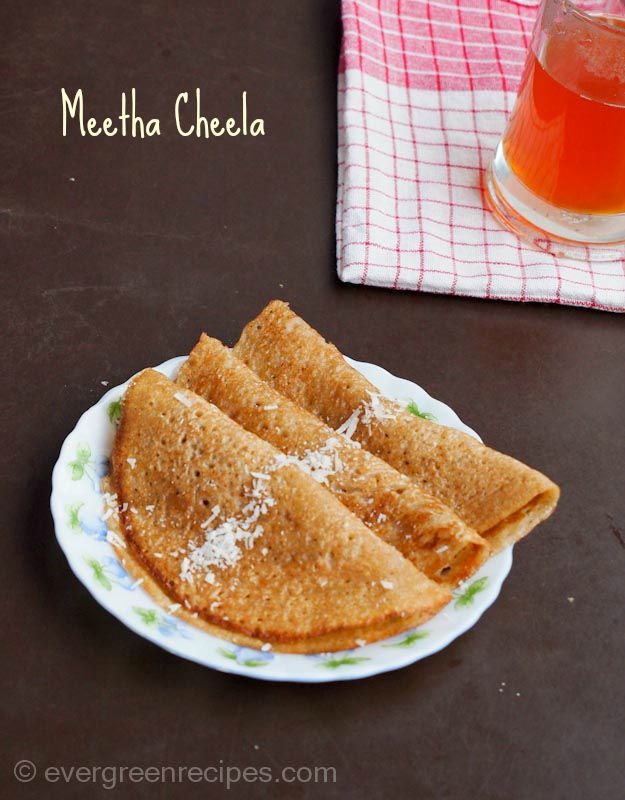 Sweet Cheela is an instant sweetened dosa like dish that can be prepared quickly in 10 minutes. So that makes it a perfect recipe to prepare when you are in a hurry.
It also makes a decent breakfast, different from the usual things we have. When I was a kid, My mum used to make it for me whenever I felt hungry and did not want to have those regular meals.
So, I am sure the kids are going to love it. You too won't mind preparing it for them as it takes very less time and can be prepared with simple ingredients that are easily available in a kitchen.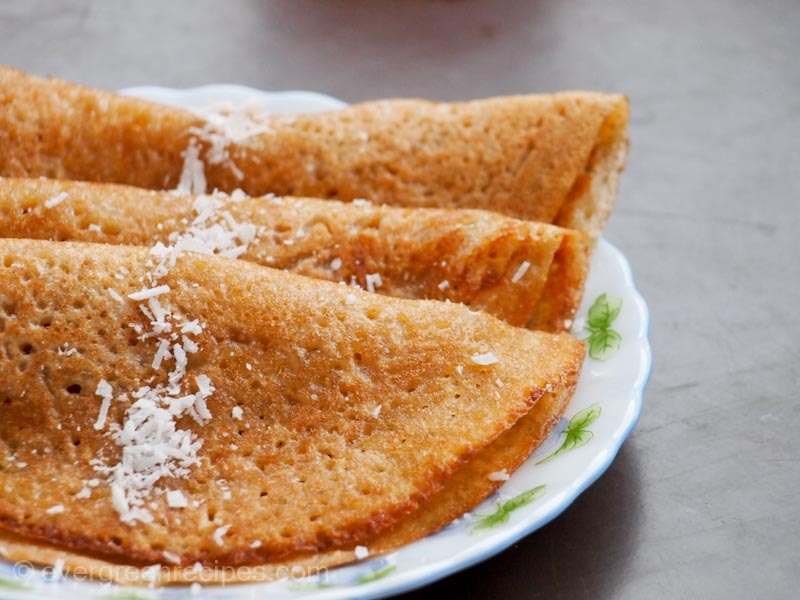 Preparation Time: 5 Minutes
Cooking Time: 5 Minutes
Serving: 4
| | |
| --- | --- |
| Ingredients | Quantity |
| Wheat flour | 1.5 cup |
| Sugar | 3/4 cup |
| Cooking soda | 1/8 tsp |
| Grated coconut | 1/4 cup |
| Cardamom green powder | 1/4 teaspoon |
| Vegetable oil | for cooking |
| Salt | 1/4 teaspoon |
Method:
1. Combine all the ingredients except oil in a bowl. Add 3 cup of water and mix it well. Keep mixing it till sugar dissolves completely.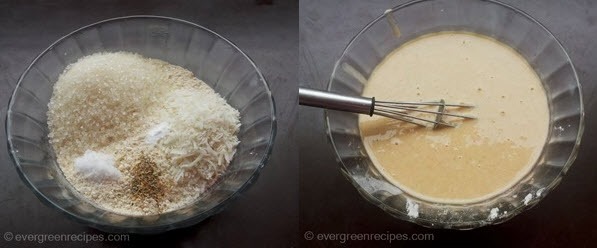 2. The batter consistency should be like pouring neither thick nor thin. Heat the non stick tawa and sprinkle oil.

3. Take one scoop of batter using a ladder then spread it on the tava like a dosa. Sprinkle two teaspoon oil on the Cheela.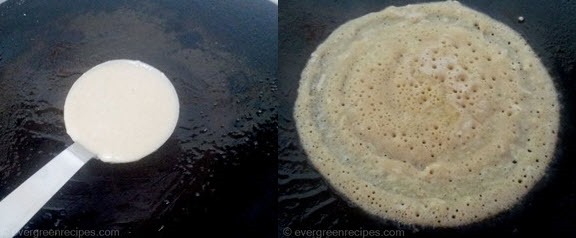 4. Cook it on slow flame till it is light golden in color from the back side. Turn it over and then do the same on this side as well. Delicious sweet Cheela is ready to serve. Do the same with the rest of the batter.

5. Enjoy!!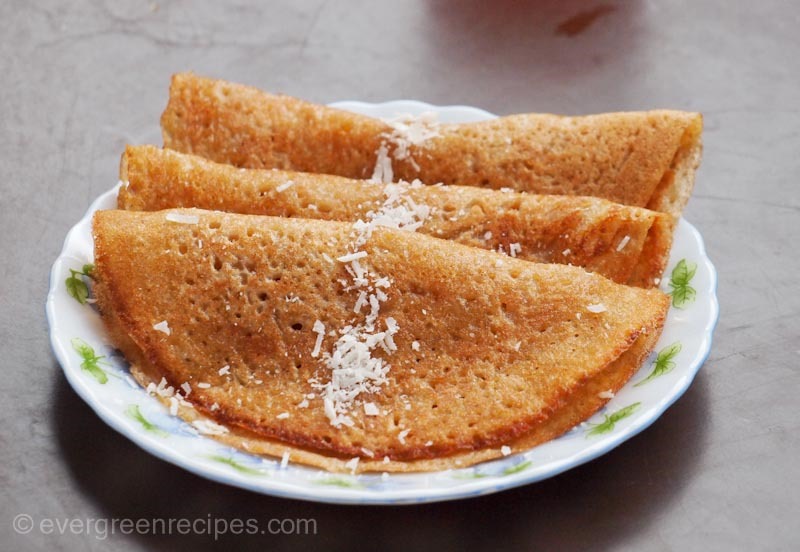 Got anything to say?
comments