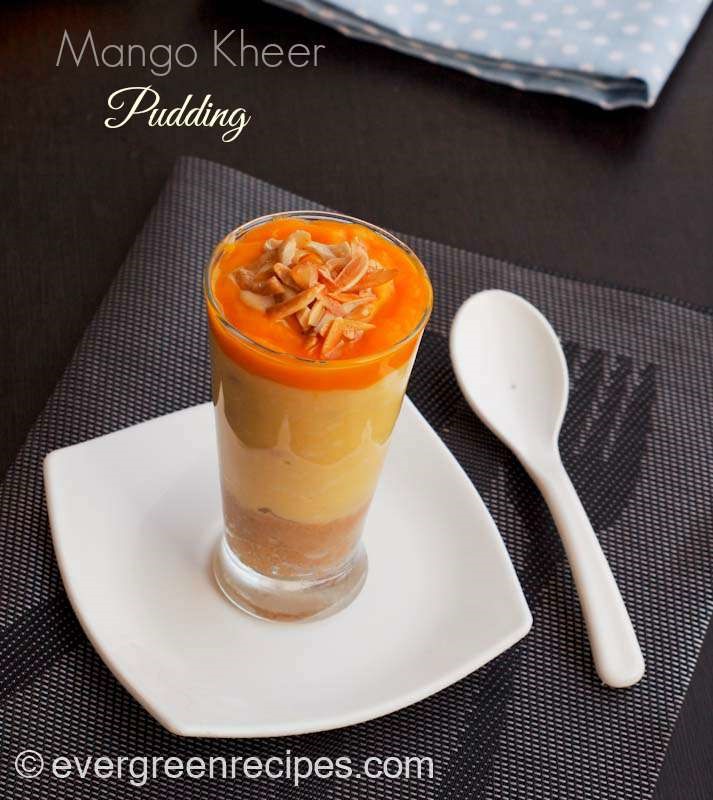 Mango Kheer Pudding is an amazing combination most delicious dessert we have published on the blog. It's the kind of dessert you would want to serve to the most loved people, or perhaps only to yourself.
I am hoping that the name is doing justice to the deliciousness of this recipe. All you need is just one glass of this in the evening to make your day, no matter how tiring or boring it went.
Can be prepared easily by following the easy recipe given below with step by step instructions.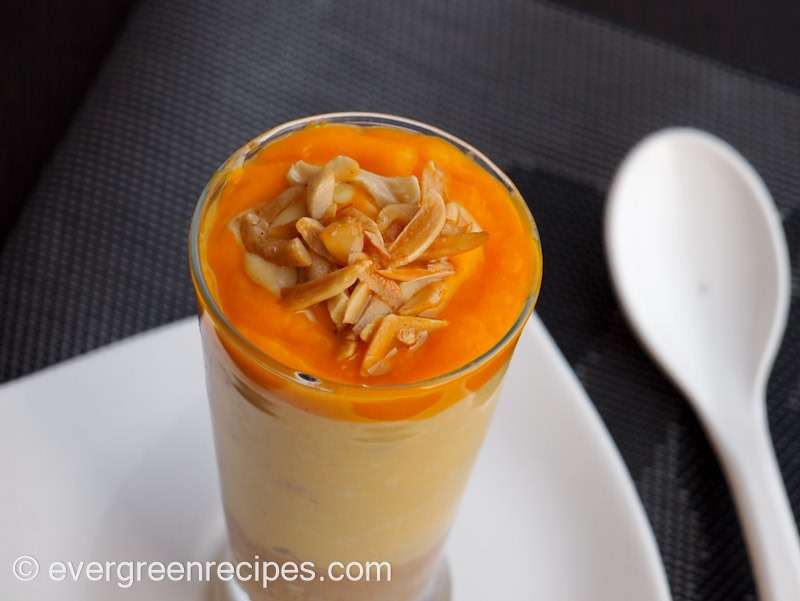 Preparation Time: 15 Minutes
Cooking Time: 15 Minutes
Serving: 2
| | |
| --- | --- |
| Ingredients | Quantity |
| Rice | 3 tablespoon |
| Milk | 1/2 liter |
| Cardamom green | 1 |
| Cashew nuts | 3 tablespoon |
| Rose water | 2 teaspoon |
| Mango | 2 |
| Digestive biscuits | 4-5 |
| Amul Cream | 1/4 cup |
| Sugar | 1/4 cup |
| Powdered sugar | 3 tablespoon |
| Butter | 1 tablespoon |
| Ghee | 1 tablespoon |
Method:
1. Peel off the skin of mango and remove the seeds. Take the mango slices in a grinder and grind it to make a puree. Keep it aside for later use.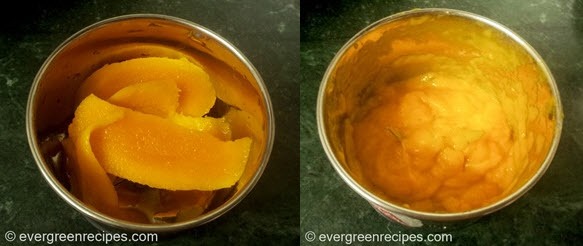 2. Heat non-stick pan with ghee and roast cashew nuts till light golden in color. Keep it aside.

3. Take biscuits, powdered sugar and butter in a grinder and grind it coarsely. You don't need to add water while grinding it. Keep it aside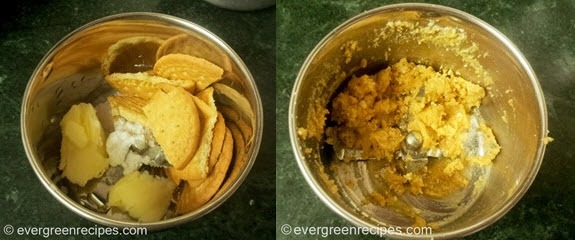 4. Now prepare kheer for pudding. Clean, wash and soak rice for half an hour. Take the soaked rice with 1/2 cup chilled milk and cardamom green in a grinder. Grind it to make a fine paste.

5. Boil 1/2 liter milk in a wok and add ground rice-milk mixture and keep stirring it continuously with a spatula to get a smooth textured kheer, then add sugar.

6. Cook it for about 4-5 minutes on medium flame till it becomes slightly thick. Switch off the flame, and add 2 tablespoons roasted cashew nuts and rose water. Mix it well. Kheer is ready, cool it at room temperature, then keep it in a fridge to get chilled because we need chilled kheer in this recipe.

7. Now take the 1/2 cup mango puree in a bowl and add cream to it.

8. Add rose water and mix it well.

9. Add 2 cup chilled kheer in the same bowl and mix it well. Take the serving glass and add 2 tablespoon biscuit-butter mixture at the bottom, then add kheer-mango mixture and then 2 tablespoon mango puree on top. Garnish with rest of the roasted cashew nuts. Delicious Mango-kheer pudding is ready to serve, serve chilled.

10. Enjoy!!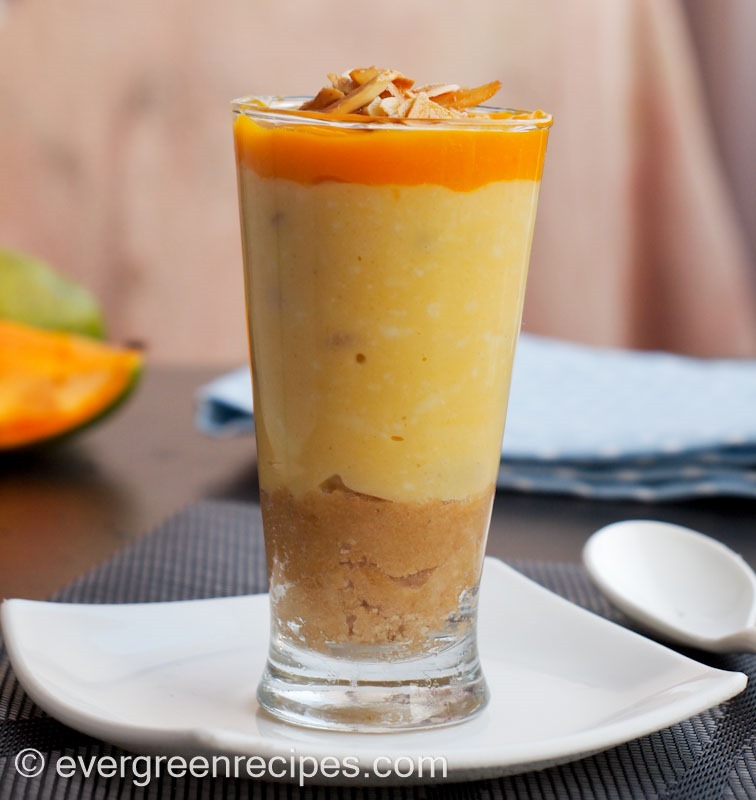 Got anything to say?
comments