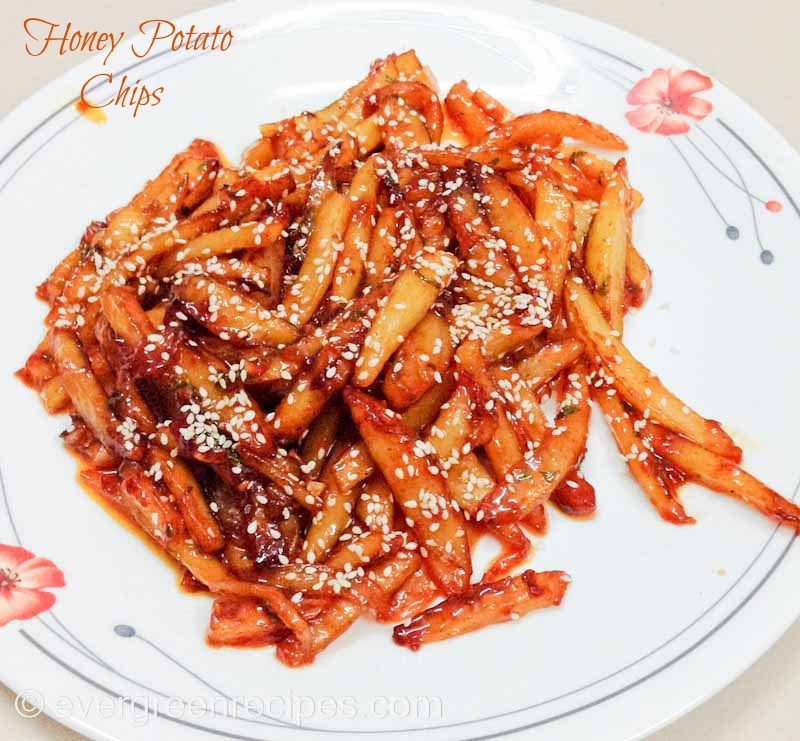 Here is another one that I got a chance to replicate in my own kitchen. I find Honey Potato Chips in the menu of almost all the Restaurants I visit in my city. But there only a few places I really enjoy them.
So, I was having this, sudden craving of having Honey Potato chips but was not in a mood to go out. This brought a great opportunity to prepare this at home.
Yes, I have to prepare something for you people too, something delicious that you too can enjoy at the comfort of your home. Honey potato chips make a perfect evening snack. I am sure you will love it.
Preparation Time: 15 Minutes
Cooking Time: 20 Minutes
Serving: 4
| | |
| --- | --- |
| Ingredients | Quantity |
| Potato | 4 |
| Honey | 3 tablespoon |
| Red chilly sauce | 1 tsp for potato frying and 2 tsp for sauce |
| Tomato sauce | 1 tsp for potato frying and 2 tsp for sauce |
| Vinegar | 1 teaspoon |
| Salt | to taste |
| Corn flour | 5 tablespoon |
| Coriander leaves | 2 tablespoon |
| Sesame seeds | 1 tablespoon |
| Garlic, chopped | 1 tablespoon |
| Vegetable oil | for deep frying and 2 tablespoon for sauce. |
| Red chilly powder | 1/2 teaspoon |
Method:
1. Peel of the skin of potato and cut into a thin strip, like finger chips. Take the cut potato in a plate and add red chilly powder, salt, red chilly sauce, tomato sauce and corn flour.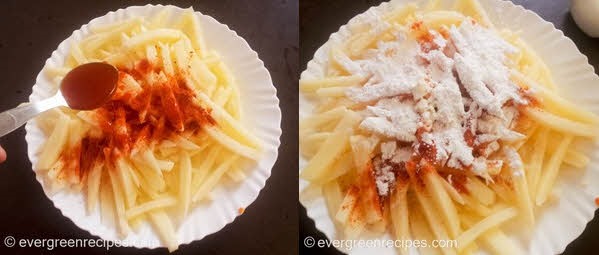 2. Mix it well, so that the spices and corn flour stick to the potato chips. Heat the oil in a wok/ kadhai and deep fry the corn flour coated chips on high flame till chips are properly cooked. It will take around 12-14 minutes to get proper cooked. I fried the potato chips in two batches. Drain it on tissue paper to absorbs extra oil.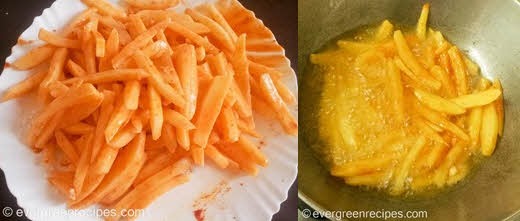 3. Heat another wok with 2 table spoon oil and saute with chopped garlic.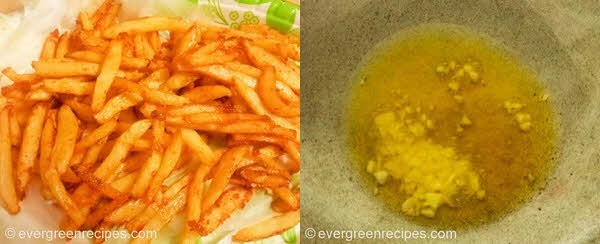 4. Add tomato sauce, red chilly sauce in the wok.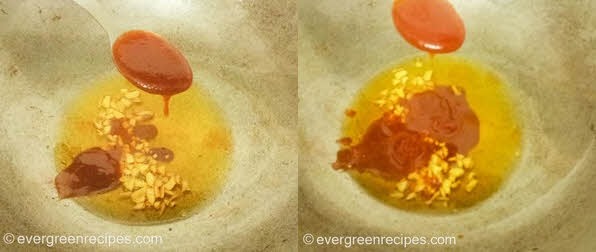 5. Now add vinegar and honey in the wok.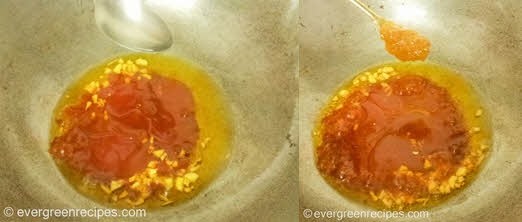 6. Mix it well and cook on high flame till the mixture starts thickens or sticky. Add in chopped coriander leaves.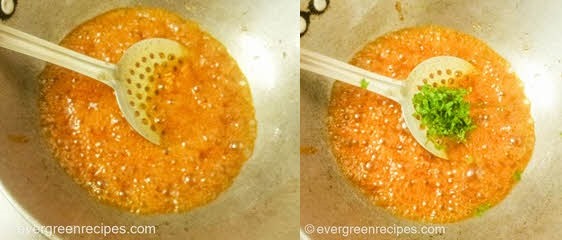 7. Then add fried potato chips and mix it well with the honey-chilly sauce. Cook on medium heat till the potato chips coated with sauce. when all the chips are well coated with sauce and there is no sauce left in the wok , switch off the flame. Take out the honey chilly potato chips in a serving plate and garnish with sesame seeds. Serve hot.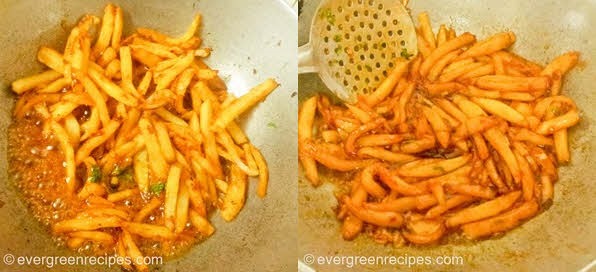 8. Enjoy!!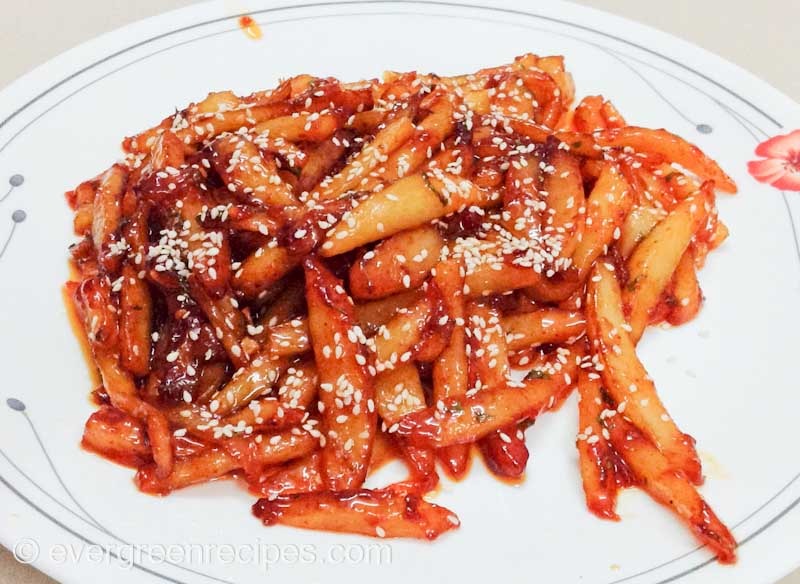 Got anything to say?
comments