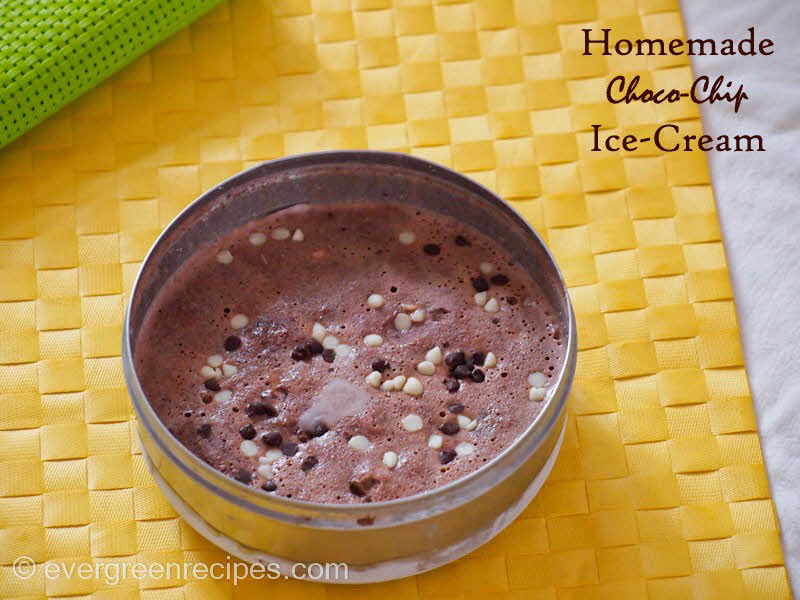 This Homemade Choco Chip Ice cream recipe is quite a treat in the summers. In summers, sometimes all we want is, to stay inside our AC rooms to skip the deadly heat. This recipe is for those times. You will love it for sure.
I tried this recipe quite a long time ago, but for some reason, I could not published it and it had to stay in the draft for months.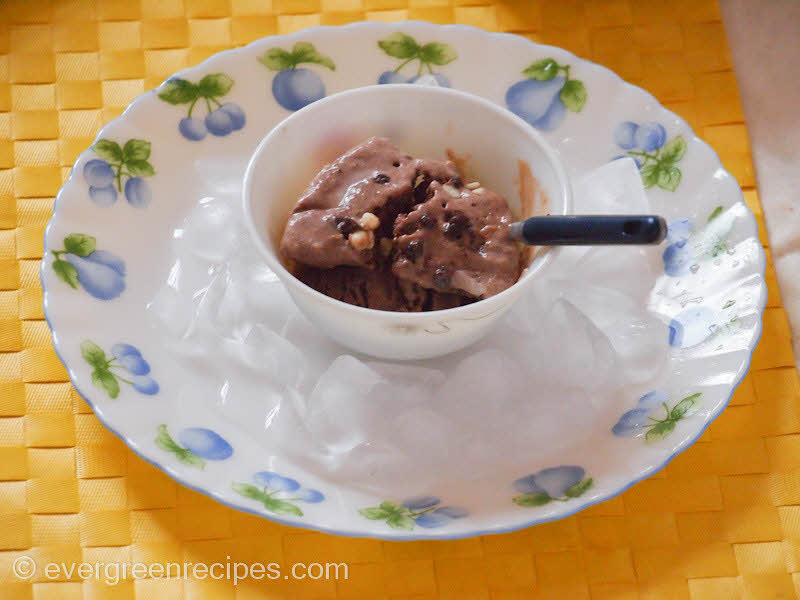 Making this ice cream wasn't my first attempt. Long time readers of this blog might recall my attempt of Homemade kulfi.
This one takes less than 15 minutes for the preparation and you will be having a nice time within few hours. Enjoy. 🙂
Preparation Time: 15 Minutes
Total Time: 6 Hours
| | |
| --- | --- |
| Ingredients | Quantity |
| Milk | 1/2 litre |
| Corn flour | 2 teaspoon |
| Sugar | 5 tablespoon |
| Cocoa powder | 2 teaspoon |
| Coffee Powder | 1 teaspoon |
| White and dark chocolate chips | 1/4 cup |
| GMS powder | 1 teaspoon |
| CMC Powder | 1/4 teaspoon |
Method:
1. Dissolve corn flour in a 1/4 cup of cold milk. Boil the milk in a broad pan and add sugar, CMC & GMS powder and dissolved corn flour. Keep stirring while mixing it to ensure that there is no lumps in milk. Let it cool by itself, pour the liquid mixture in a airtight container and keep it in a freezer for 5-6 hours. Take it out from the freezer and churn in a blender till all the ice crystals break down. Repeat this process 3 times.

2. Now add cocoa and coffee powder and grind it. Add chocolate chips and mix it well.

3. Pour it in a airtight container and freeze it for 6-8 hours. Delicious Choco chip ice cream is ready, Scoop and serve

.

4. Enjoy!!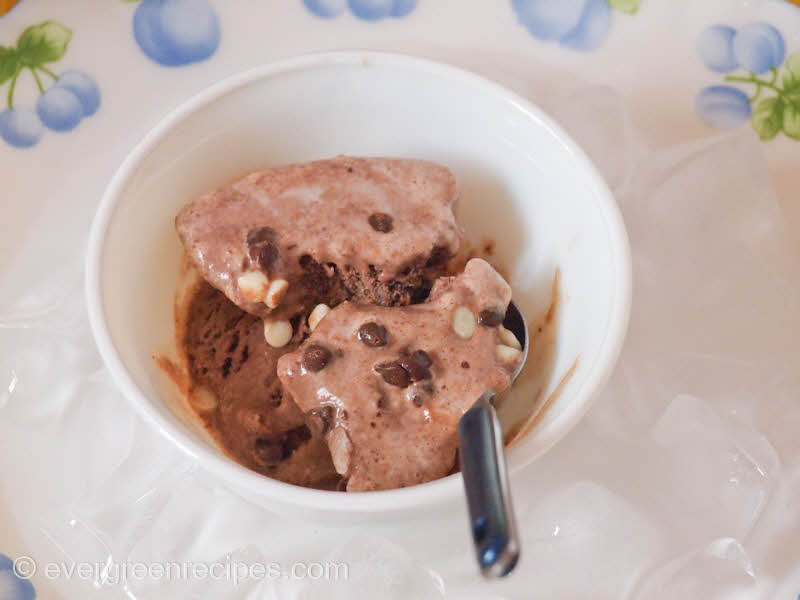 Got anything to say?
comments