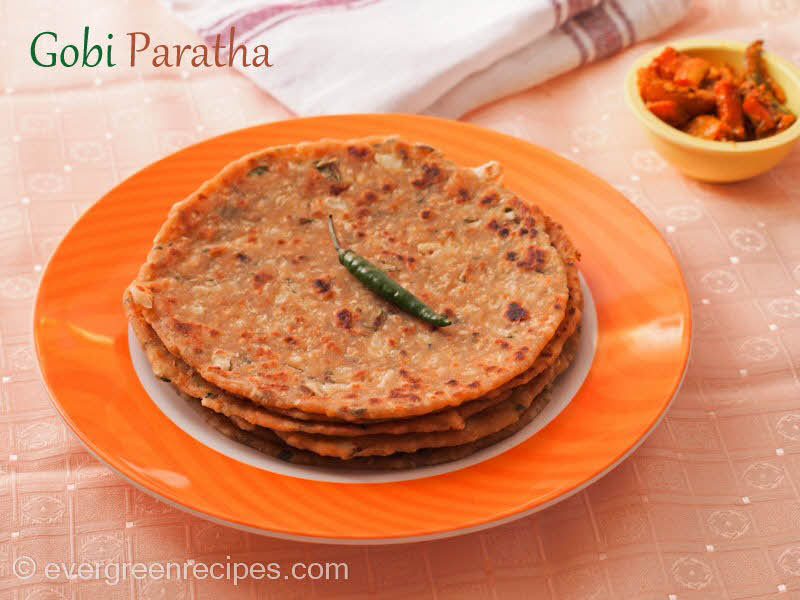 A picture is worth a thousand words, I agree to it, and I am sure you would agree to it as well. That is why, instead of writing a 3 thousand word essay explaining about the deliciousness of this Gobhi Paratha, I am posting three photos to give you an idea.
I want to share one interesting fact, Readers of ER (Evergreen Recipes :-)) love anything that has cauliflower  (gobhi) as an ingredient. The most famous on the blog is Aloo Gobhi Curry.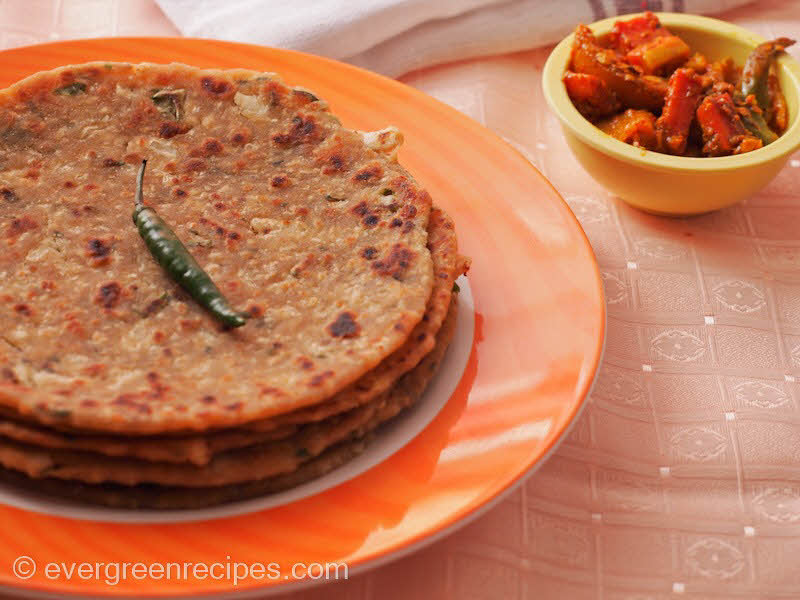 So, what are you waiting for? follow the easy recipe and enjoy the tasteful gobhi Paratha.
Preparation Time: 10 Minutes
Cooking Time: 5 Minute
| | |
| --- | --- |
| Ingredients | Quantity |
| Wheat flour | 2 cup |
| Grated Gobi / cauliflower | 2 cup |
| Carom seeds | 1/4 tsp |
| Salt | as  needed |
| Green chilli | 3 |
| Grated ginger | 1 tsp |
| Coriander leaves | 1/4 cup |
| Oil | for cooking |
Method:
1.Wash, clean and grate the cauliflower. In a medium bowl, combine flour, grated cauliflower, grated ginger, salt, carom seeds, green chilli, coriander leaves and small amount of water to knead the dough.

2.Take an orange size ball from the dough.

3.Roll out into a circle of 150 mm as shown below in the picture using wheat flour for dusting.

4.Cook it on a hot tawa using little oil until golden brown spots appear from both the sides. Gobi paratha is ready, serve hot with your favourite pickle or curd.

5.Enjoy!!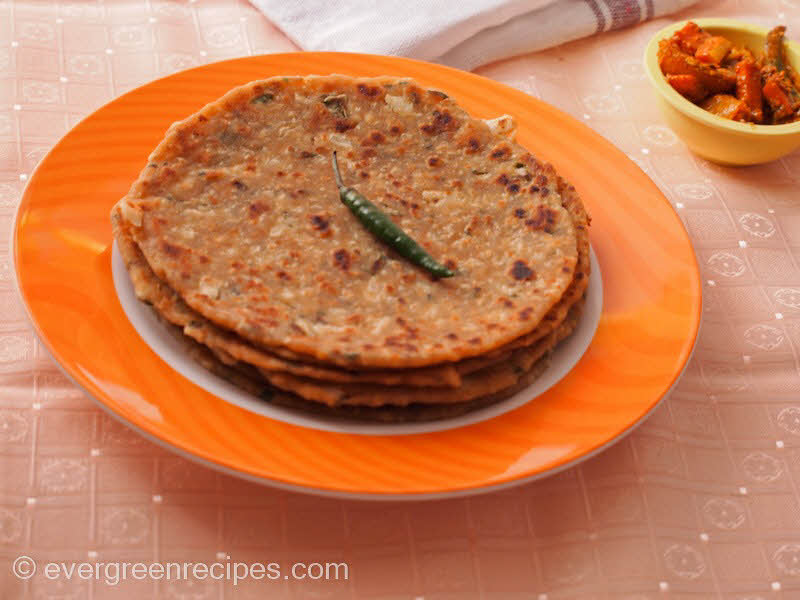 Got anything to say?
comments