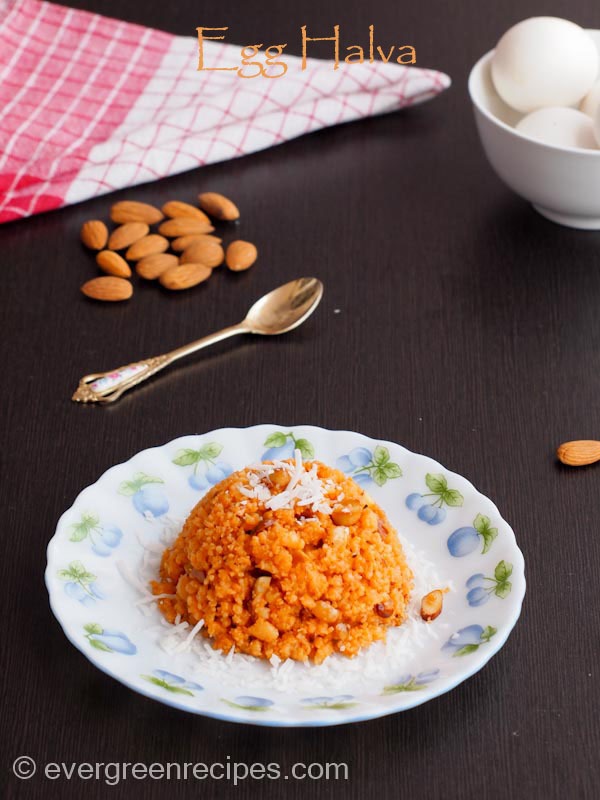 Here comes another unique recipe from the Kitchens of Evergreen Recipes. We all know that India is a country where sweets are the part of every occasion. Egg Halwa is perfect surprise dish for friends and family show up at your home and you have nothing special to serve them. If next time that happens, you know what to make. (hint: Egg Halwa)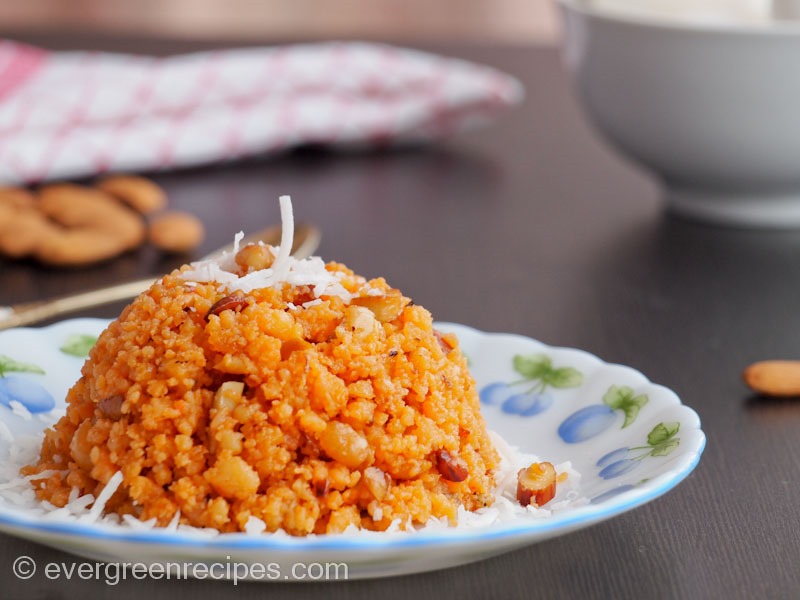 Below is the recipe of Egg Halwa with step by step instructions with Pictures. Hope you will love it.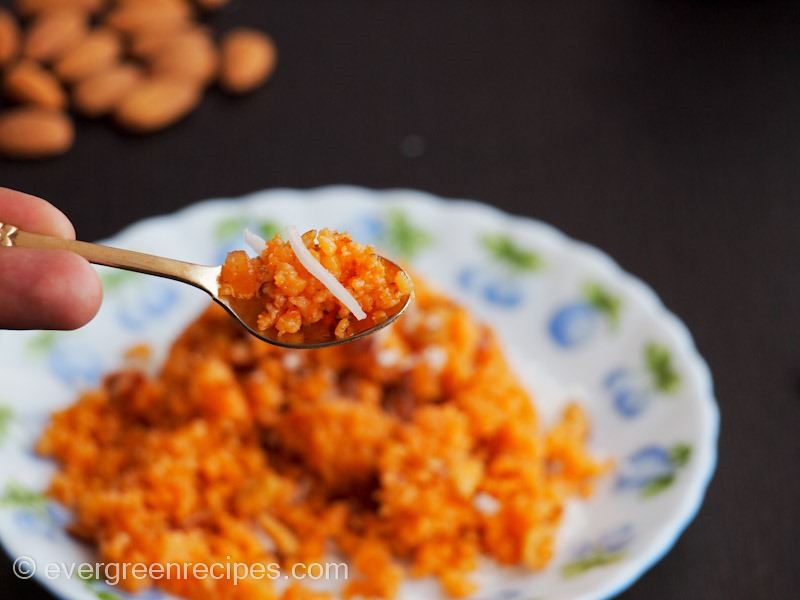 Preparation Time: 5 Minutes
Cooking Time:  10 Minutes
| | |
| --- | --- |
| Ingredients | Quantity |
| Egg | 2 |
| Milk | 1/2 kg |
| Sugar | 1/4 cup |
| Almond | 5 |
| Cashew | 5 |
| Talmakhana | 2 tablespoon |
| Ghee/ Clarified butter | 2 tablespoon |
| Green cardamom powder | 1/4 teaspoon |
| Cloves | 1 |
| Orange/ Lemon food color | a small pinch |
| Coconut powder/grated | 2 tablespoon |
Method:
1. Beat the eggs into a bowl.

2. Boil the milk into a wok/kadhai (preferably choose the heavy bottomed pan) and cook it until almost half of the milk remains in the pan. (Suppose you have taken half kg milk, cook it until reduce by 250 ml) Add sugar into the milk and mix it well.

3. Now add the beaten eggs and food color into the wok with continuous stirring with ladle. When egg-milk mixture is thick, add ghee. Cook it on medium heat until ghee shows separately or it turn light golden color.

4. Heat another wok with Ghee and add chopped almond, cashew nuts, talmakhana, cardamom green powder and cloves. Fry it till light golden in color.

5. Add fried dry fruits to the egg mixture and cook for another 2 minutes. Garnish with some coconut powder/grated coconut. Delicious egg halva is ready to serve.

6. Enjoy!!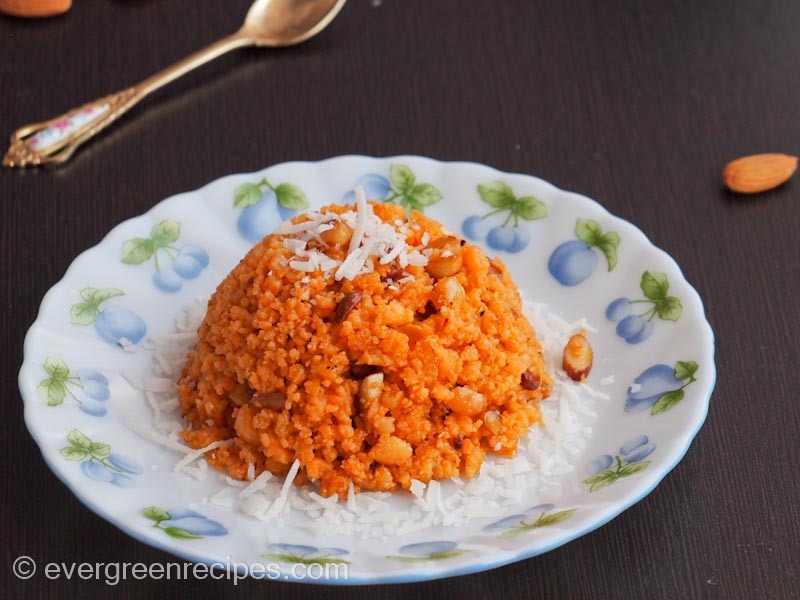 Got anything to say?
comments