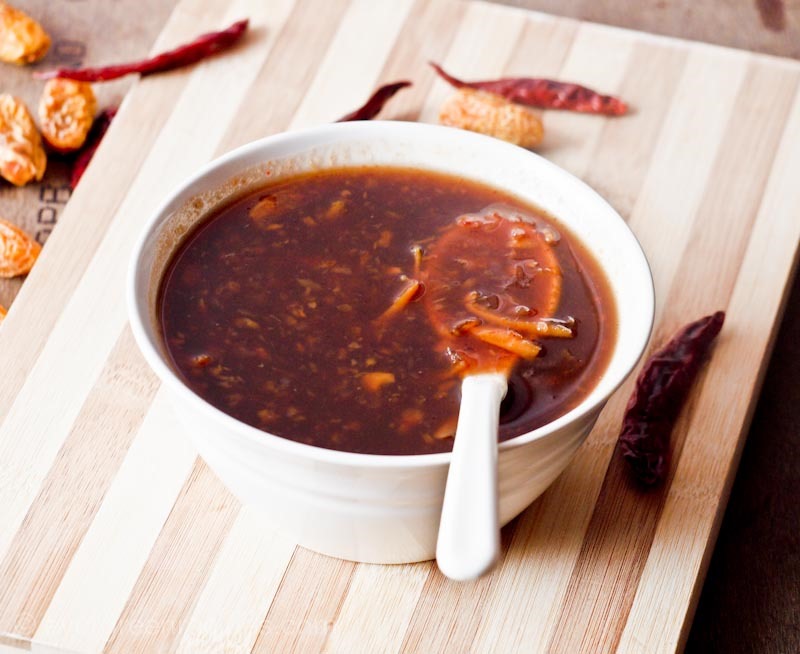 Here is how you can make the Tamarind Chutney at home and enjoy all the spicy Indian recipes we showcase at Evergreenrecipes.com.
The Tamarind Chutney is a very common element in almost every Indian fast food. So, it will be wise to prepare it in one go and store it to consume later.
Follow the easy step by step method to prepare this Tamarind Chutney at home.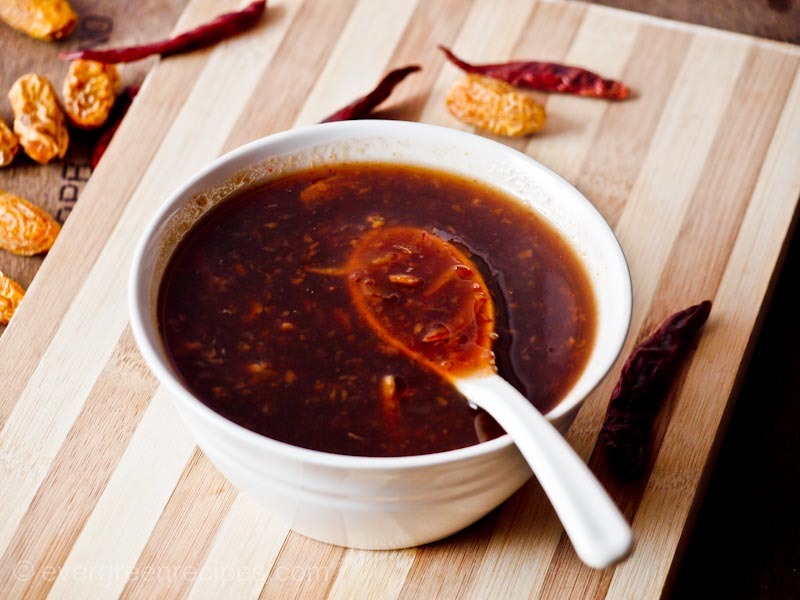 Preparation Time: 5 Minutes
Cooking Time: 10- 15 Minutes
| | |
| --- | --- |
| Ingredients | Quantity |
| Tamarind/ Imli | 1  cup |
| Dry Dates, chuwara | 8 |
| Powdered Sugar, pisi chini | 1.5 cup |
| Red chilly Powder, lal mirch | 1/2 teaspoon |
| Salt, namak | 1/2 teaspoon |
| Water | 2 cup plus 1/2 cup more |
Method:
1. Take the Luke-warm water in a wok/bowl and add tamarind.

2. Let it rest for 1-2 hours. Then keep mixing it with your hands so that the tamarind can dissolve in the water. Now strain it using the strainer. Discard the seeds and keep the water aside for making the tamarind chutney.  Take the 1/2 glass Luke-warm water in a separate bowl and add dry dates. Keep it aside for 1-2 hours. Now drain the water and keep the dates aside. Remove the seeds from the dates. Take half of the soaked dates in a grinder and grind it coarsely. Slice it the remaining dates.

3. Take the tamarind water in the wok and let it boil for 1-2 minutes. Then add powdered sugar in the wok.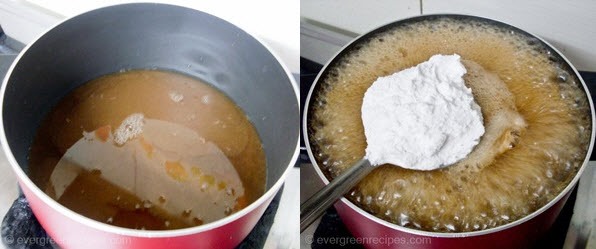 4. Add red chilly powder and salt. Mix it well. Cook it on a medium flame for 5-6 minutes.

5. Then add sliced and coarsely ground dry dates in the wok. Cook it on a medium flame till the chutney is slightly thick. Switch off the flame. (It will take approx. 3-4 minutes to get thick)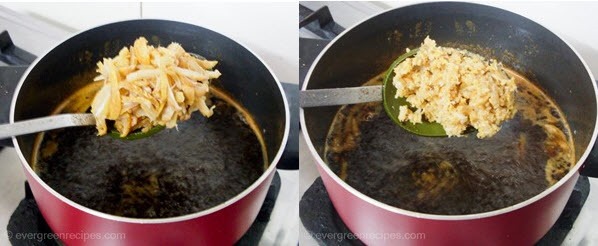 6. Delicious date and tamarind chutney is ready, Let it cool at the room temperature and store it in a airtight container.

7. Enjoy!!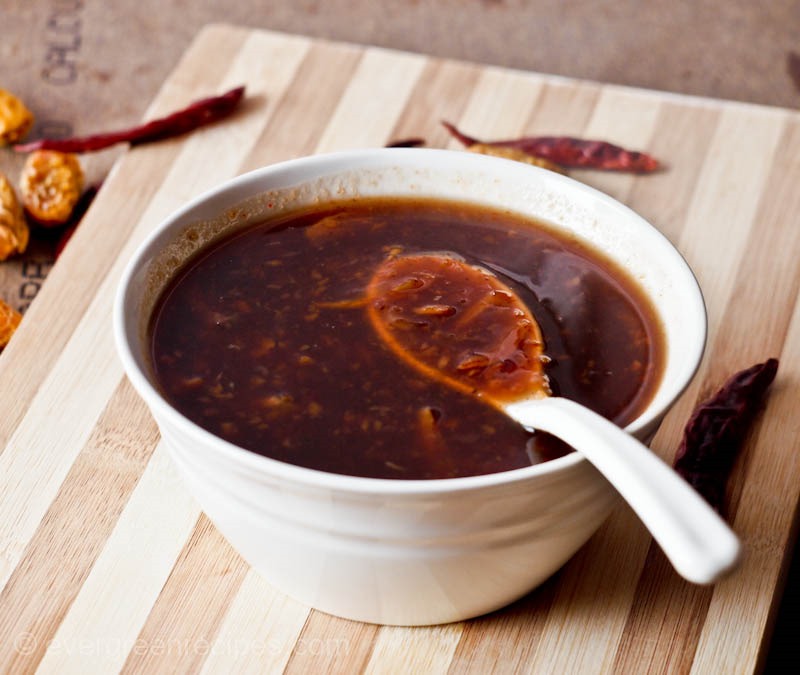 3.
Got anything to say?
comments