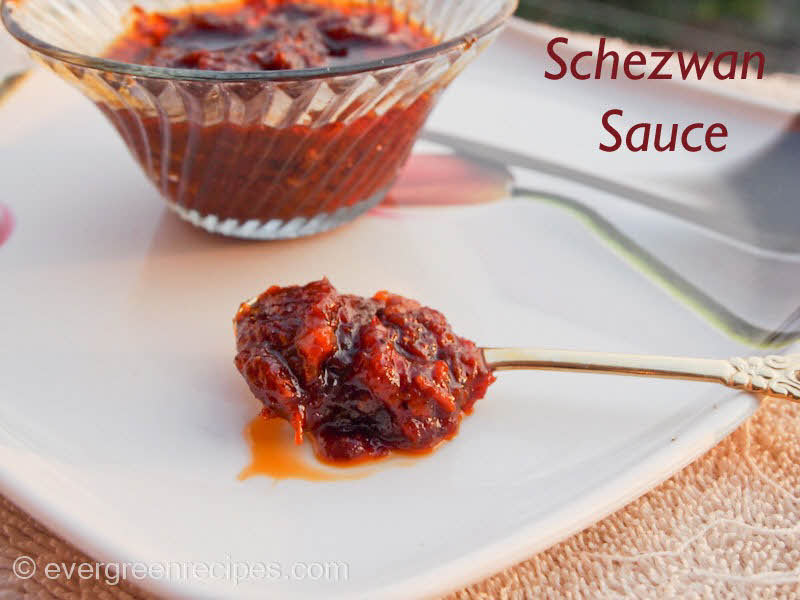 Schezwan sauce is something that is used in many dishes like Schezwan Fried rice, Schezwan paneer or Schezwan chicken. It is easily available in all the major retail stores but you can make it at home also.
You can prepare it at you home and store it in an air tight container that that it will be easy for you to prepare all the Schezwan recipes which are amazing in taste.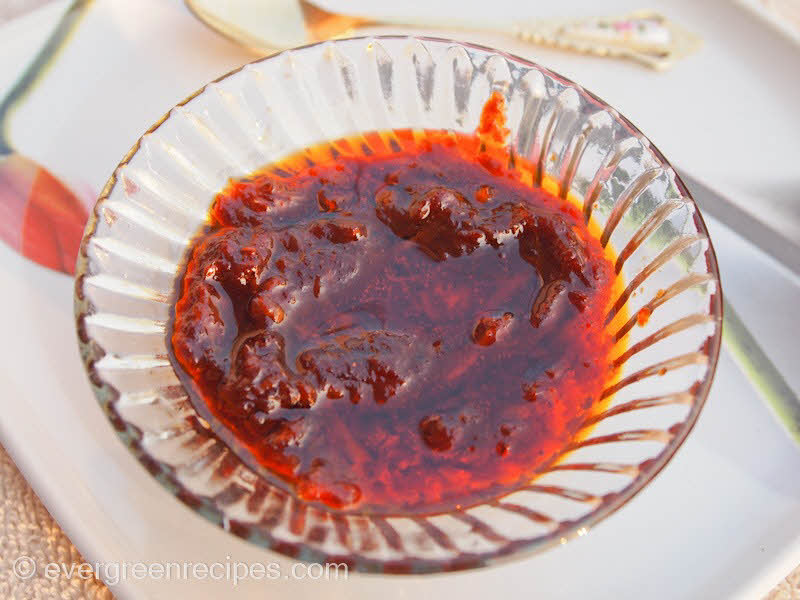 Follow this smile and easy recipe with step by step instructions with pictures.
Preparation Time: 10 Minutes
Cooking Time: 10 Minutes
| | |
| --- | --- |
| Ingredients | Quantity |
| Ginger | 1 teaspoon grated |
| Garlic | 3 teaspoon grated |
| Dry Red chilli | 15 |
| Tomato ketchup | 2 teaspoon |
| Soya Sauce | 1 teaspoon |
| Sugar | 1 teaspoon |
| Pepper Powder | 1/2 teaspoon |
| Salt | 1/4 teaspoon |
Method:
1. Cut the top of the red chilli and remove the seeds out of it. Boil it along with a glass of water for about 5 minutes. Switch off the flame.

2. Drain the chillies and reserve water. Now grind the chillies to make fine paste by adding little reserved water.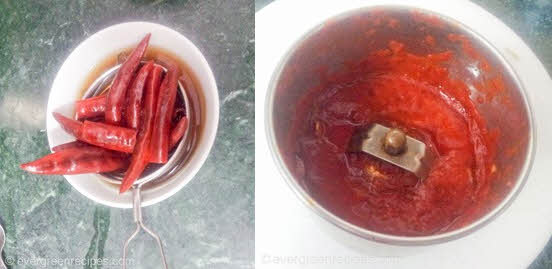 3. Heat the pan with oil and sauté with grated ginger and garlic. Cook it until light golden brown in the color and add chilli paste.

4. Cook it on medium flame for about 30 seconds and add tomato ketchup. Then add soya sauce, sugar, pepper powder and salt. Mix it well and cook it on medium flame for about 5 minutes.

5. Schezwan sauce is ready, store it in a airtight container  and refrigerate it.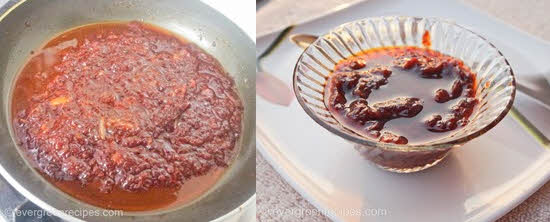 6. Enjoy!!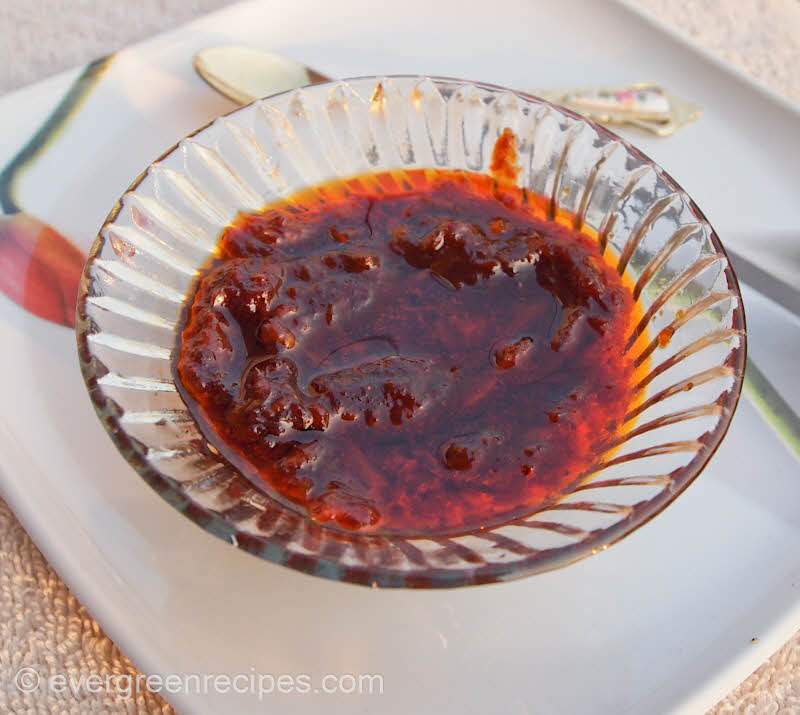 Got anything to say?
comments