Hello my dear readers, I hope all is well at your side and want to inform the same at my side as well. The blog  has reached a phase where some of my friends, family and readers have started to ask why I stopped posting recipe?
I want to take a moment to inform you that I haven't stopped, but I am improving my skills, trying many different recipes, so that I can provide more delicious, more delightful and more heavenly recipes. I am sharing of them today.
Roti Tissue. straight from Singapore, the reason I am posting this recipe here has a story behind it. Singapore is the place we had planned to visit last year, sadly it has not happened yet. So, until that happens, I decided to give him some Singapore food experience. So I found this Roti Tissue recipe on StayFarEast.Com, watched a how-to video on YouTube and prepared it perfectly in my kitchen.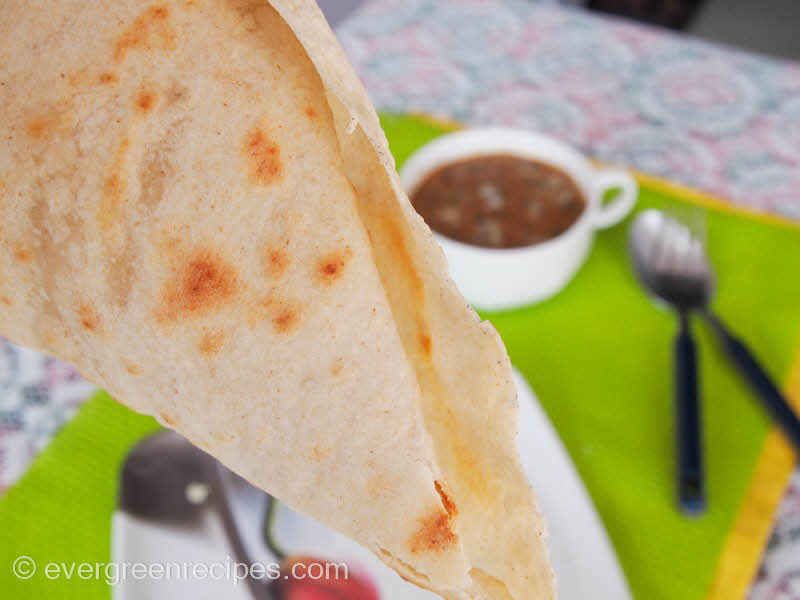 Preparation Time: 15 Minutes
Cooking Time: 5 Minutes
| | |
| --- | --- |
| Ingredients | Quantity |
| All purpose flour /Maida | 2 Cup |
| Sugar | 1 teaspoon |
| Salt | 1/4 teaspoon |
| Vegetable oil | 2 Tablespoon |
| Water | 1 cup |
Method:
1. Mix Sugar & Salt in lukewarm water until it dissolves.
Sieve the flour in a broad bowl & mix the Vegetable oil

2.Knead the dough with the Water mixture we prepared in step 1. Keep the dough aside for half an hour.

3. Make an Orange sized ball from the dough and Roll it with the rolling pin.

4. Keep rolling it, till it gets thinner, like the rumali roti.

5. Put the roti on the hot tava and sprinkle some Vegetable oil and sugar on it.
If you find that the edges are thicker then cut it out with a knife.

6. After a minute or two, you will notice the light brown spots appear on the Roti. Make a cut from the center. Like a radius.

7. Start rolling it from the center like a Cone as shown in the picture below. Roll the cone on the tava a few times until it is crispy and remains in the cone shape when you place it on the plate vertically.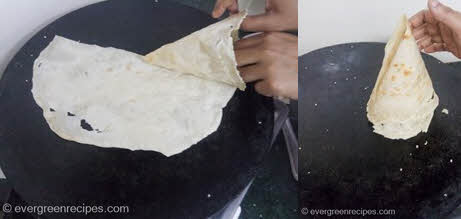 8. We had Daal makhani to enjoy this Roti tissue, but it will taste good with any type of curry.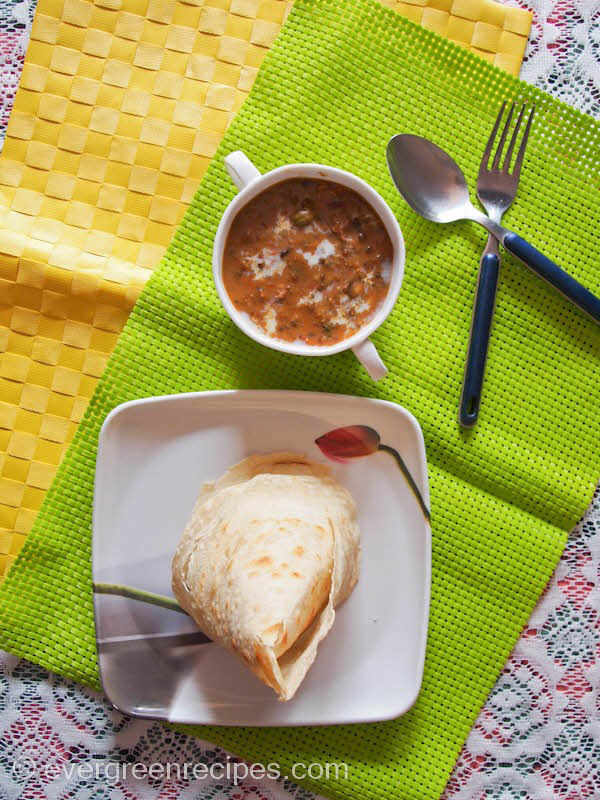 So, this was one of the recipes from my love for Singaporean food. Hopefully, I'll post more because, Singaporean cuisine has Evergreen recipes.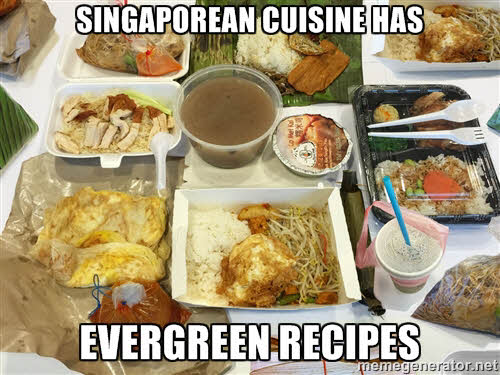 Got anything to say?
comments