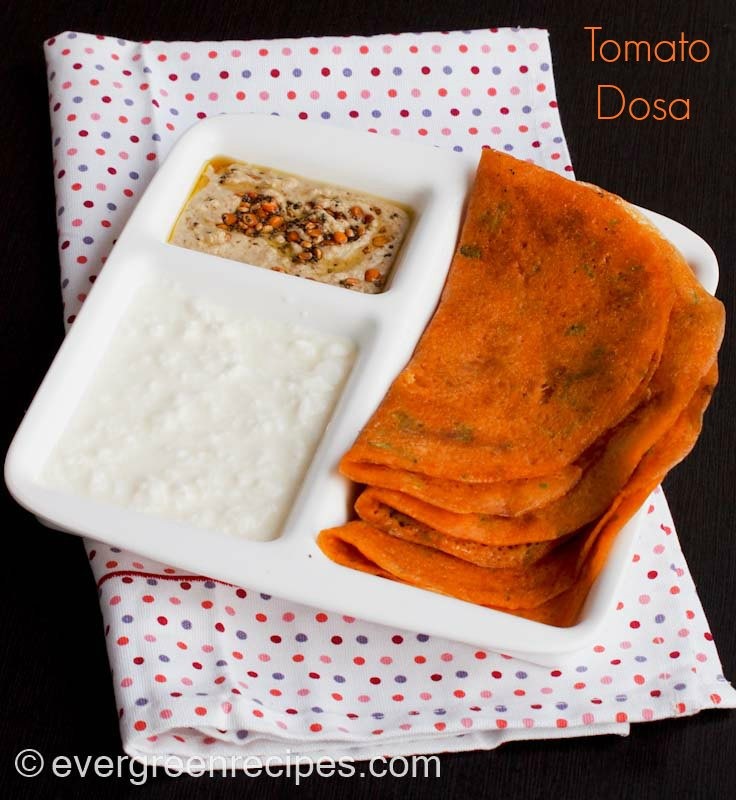 Regular visitors of Evergreen Recipes know how much I love Dosa in fact I've shared quite a handful variations of Dosa on the blog already.
Today, the Instant Tomato Dosa is another addition to the collection. It's quick to prepare, just like the Rava Dosa and is tasty as usual, but with a twist in the flavour.
You are going to love it if you love the tangy flavour tomato gives. The Instant Tomato Dosa is perfect for occassions when you have a very short time at hand and someone is waiting on the dining table to have something tasty. Serve them this.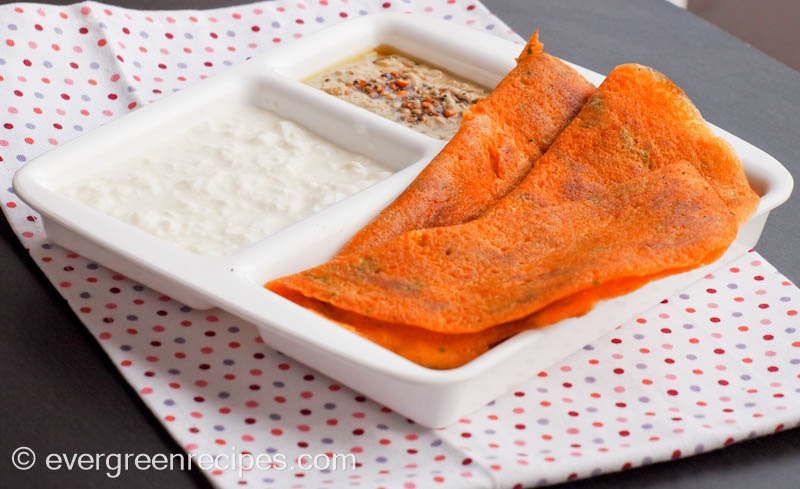 Below is the recipes of Instant Tomtato Dosa with step by step instructions along with pictures. I hope you will love this one as well.
Preparation Time: 10 Minutes
Cooking Time: 5 Minutes
Serving: 4
| | |
| --- | --- |
| Ingredients | Quantity |
| Rice | 1.5 cup |
| Tomato | 1 |
| Cumin seeds | 1/2 teaspoon |
| Ginger | 1/2 inch piece |
| Dry red chilly whole | 3 |
| salt | to taste |
| Asafetida/ hing | 1/4 teaspoon |
| Coriander leaves, chopped | 2 tablespoon |
| Baking powder | 1/2 teaspoon |
Method:
1. Clean, wash and soak rice for 1 hour. Take soaked rice, chopped tomato, cumin seeds, ginger and red chilly whole in a grinder and grind it to make a fine paste. Add 3-4 tablespoon water while grinding so that the dosa batter will be more smooth.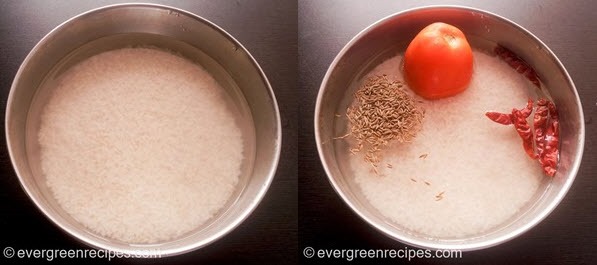 2. Take ground dosa batter into a bowl and add chopped coriander leaves, hing , baking powder, salt and 1/4 cup water. mix it well. Batter is ready to spread on hot tawa.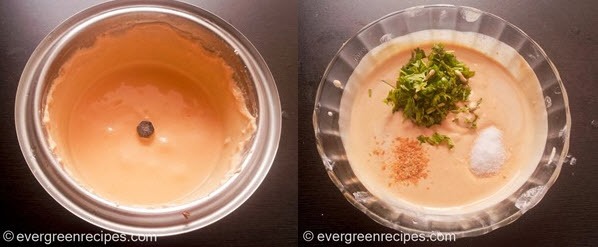 3. Now spread the batter on the Tava using a bowl and let it get a crust at one side, then fold it as shown in the image below, then move it to the plate and serve with chutney.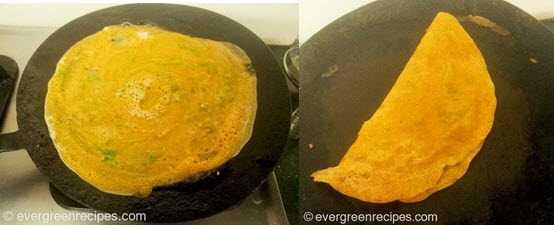 4. Enjoy!!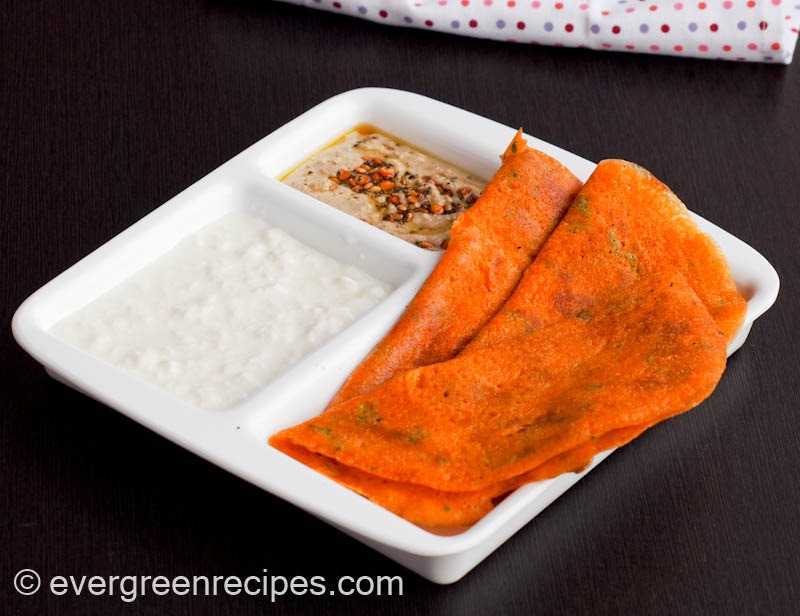 Got anything to say?
comments