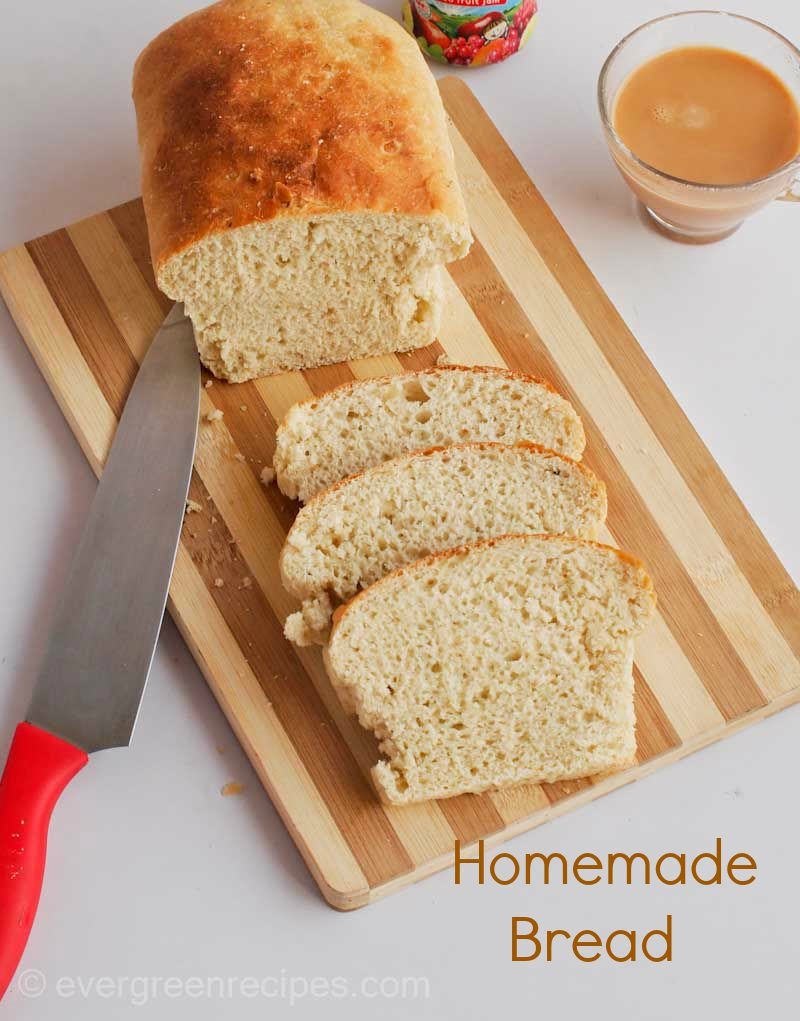 See what just came out of the Oven? fresh and smooth, I wish you could smell it as well, I am loving it. Yes, I've baked a bread in my oven.
And you can do it too, it's easy, just follow the step by step method to prepare it at home, you will love it.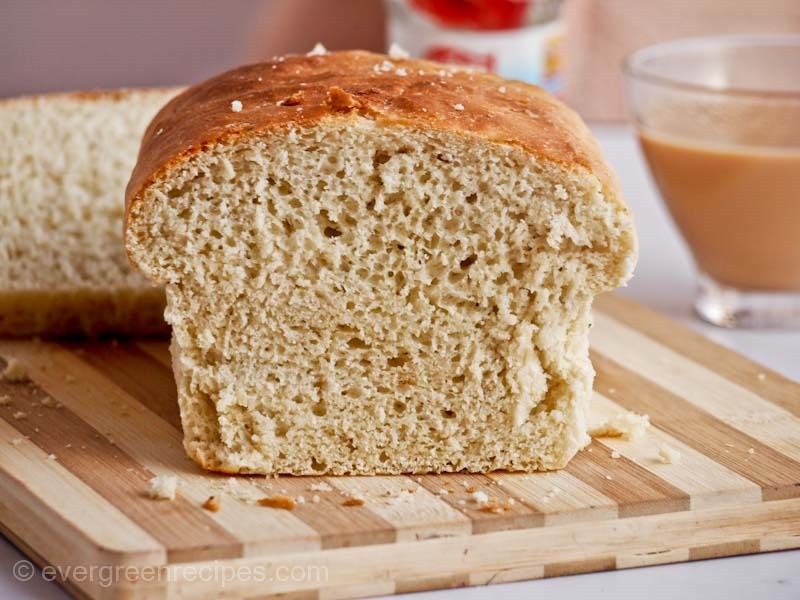 Preparation Time: 15 Minutes
Cooking Time: 20-25 Minutes
Serving: 1 loaf bread
Ingredients for Bread:
| | |
| --- | --- |
| Ingredients | Quantity |
| All purpose  flour | 2 cup |
| Yeast | 1 tbsp |
| Sugar | 1 teaspoon plus 1 tsp more |
| Salt | 1/2 teaspoon |
| Italian seasoning (optional) | 1 teaspoon |
| Garlic Powder (optional) | 1/2 teaspoon |
| Vegetable oil | 2 tbsp |
| Water | To knead the dough |
| Luke-warm water | 2 tbsp |
Method:
1.  Take the 2 tbsp Luke-warm Water in a bowl, add yeast and 1 teaspoon sugar. Cover it and let it rest for 15-20 minutes till the foam appears on the top. It means yeast is active.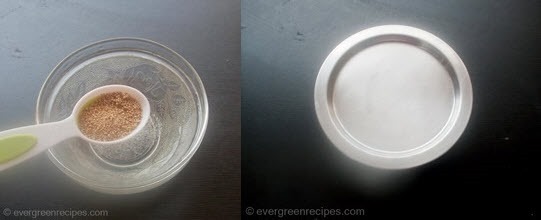 2. Here is the image of activate yeast. Keep all the ingredients ready for bread.

3. Sieve the flour in a bowl add vegetable oil, sugar, garlic powder, Italian seasoning and salt. Mix it well.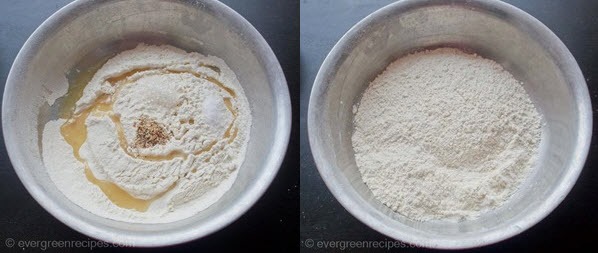 4. Now add yeast-water mixture in the bowl, mix it well. Then add little water at a time and knead the flour well to make a soft, smooth and elastic dough.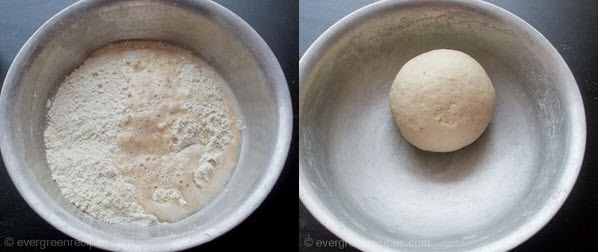 5. Take the dough in a bowl and cover it with transparent polythene or zip lock bag. Keep it in a warm place till the dough gets double in the size. (For about 2-3 hours)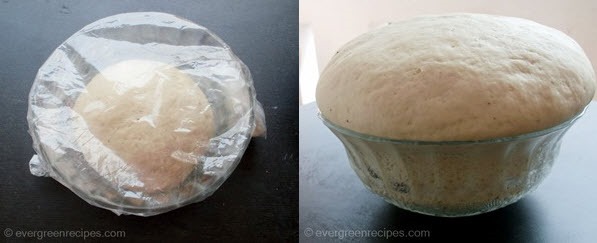 6. Here dough gets doubled in the size in the image below. Then knead the dough again for 1 minutes and roll it into

7. Grease the bread mold with ghee, dust with flour and put the bread dough into it.

8. Cover the Bread mold along with the dough with polythene and keep it aside for 35-40 minutes till it rises.

9. Now bread dough rises again. Pre-heat the oven at 200C for 10-15 minutes

10.  Cover the bread mold with aluminum foil, make sure there is some gap between the dough and foil. Bake it in a pre-heated oven at 200C for 15-20 minutes. Then remove the foil from the mold and bake it for another 8-10 minutes till the upper part is light golden brown in the color. Insert the knife in the center of the bread, if it's comes out clean, it means bread is ready. Let it cool at the room temperature. Slice it and enjoy.

11. Enjoy!!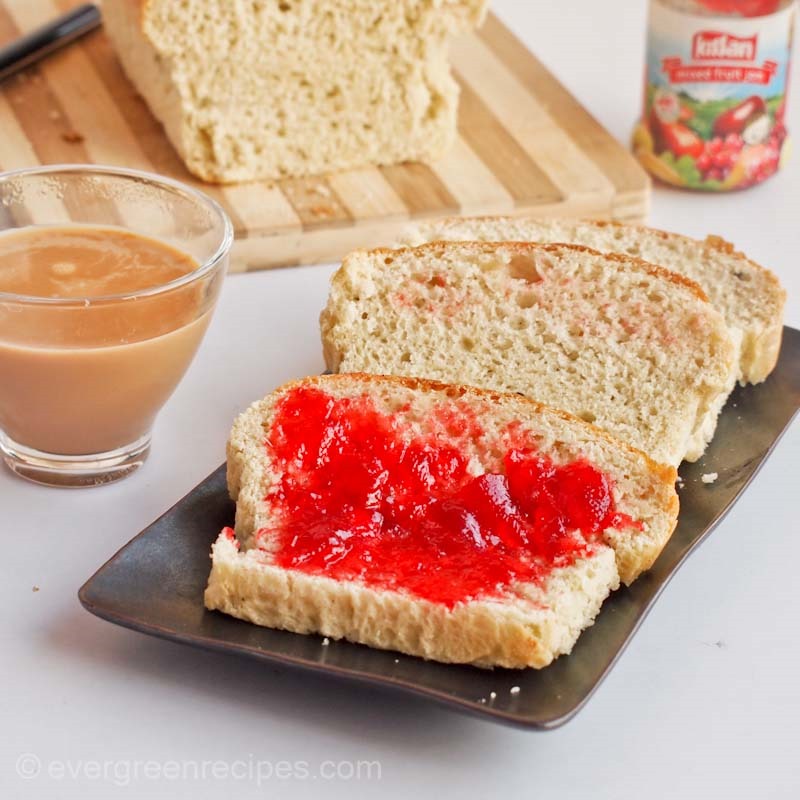 Got anything to say?
comments