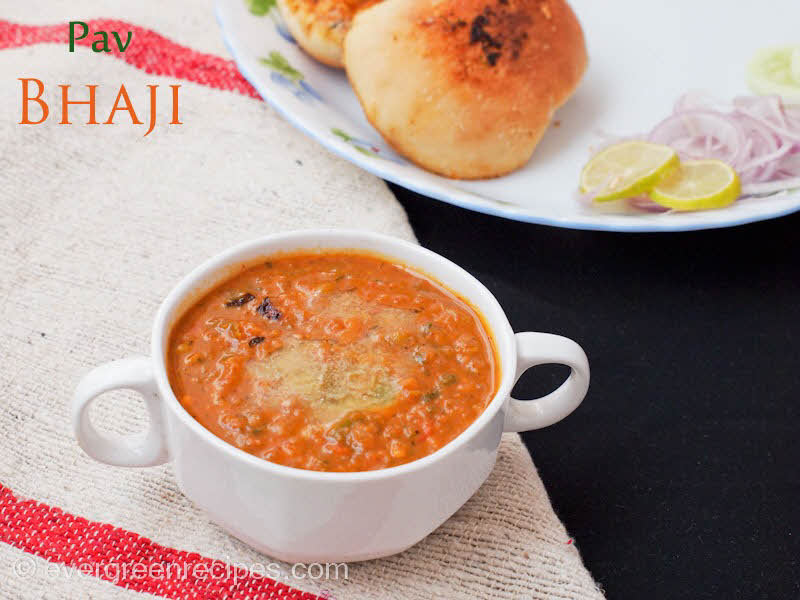 So, I shared the recipe of Pav the other day, I also link to the previous bhaji recipes for your convenience, because this recipe was not ready to be published.
Now that it is, try this amazing recipe along with the Pav and make your weekend delightful. I am sure you will love it
I recently went to a local restaurant which was serving this Mumbai special vada Pav, I ordered it but I really wasn't impressed with the quality of it, perhaps I have to go to Mumbai to enjoy an authentic Vada Pav, (which will happen soon ).
But for now, I am happy creating a recipe like this at home and enjoy it.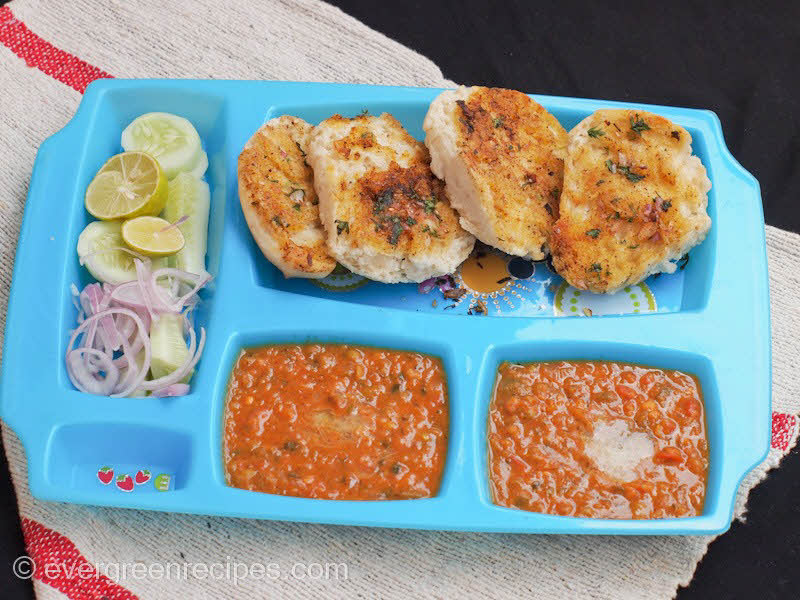 Preparation Time:  5 minutes
Cooking Time: 20 Minutes
| | |
| --- | --- |
| Ingredients | Quantity |
| Potato ( Boiled, peeled, roughly mashed) | 2 no's |
| Capsicum | 1 no's |
| Tomato | 4 no's |
| Onion | 2 |
| Red chilli powder | 1 teaspoon |
| Turmeric powder | 1/4 teaspoon |
| Pav bhaji Masala | 1 teaspoon |
| Lemon | 1 teaspoon |
| Green peas ( Boiled) | 1 cup |
| Coriander leaves | 1/2 cup chopped |
| Butter | 1/2 cup |
| Green chilli | 3 |
| Red food color | 1/8 teaspoon or a pinch |
Method:
1. Clean, wash and chop all the vegetables finely. Heat the wok and add chopped capsicum along with a cup of water and cook for 1 minutes or until capsicum is mushy.

2. Now add chopped tomato and boiled potatoes.

3. Add boiled peas, red chilli powder, turmeric powder, salt and a glass of water. Cook covered on medium heat for 4-5 minutes or until all the vegetables are properly cooked.
4. Add 1/4 cup of butter and mash the vegetables with a potato masher. Vegetables should be properly mashed and it look like the smooth texture.

5. Add pav bhaji masala and coriander leaves, mix it well. Add 1 cup of water and cook on slow heat for another 2-3 minutes.

6. Melt the butter in a pan and add chopped onion, green chilli, red chilli powder, red food color, pav bhaji masala and salt. Cook it on medium heat until onions are translucent.

7. Add fried ingredients into the wok, some more coriander leaves and lemon juice. Mix it well. Bhaji is ready, garnish with some more butter and serve hot with Pav. I prepared the Pav at home and shallow fried with butter. Fried pav goes well with this yummy Bhaji.

8. Enjoy!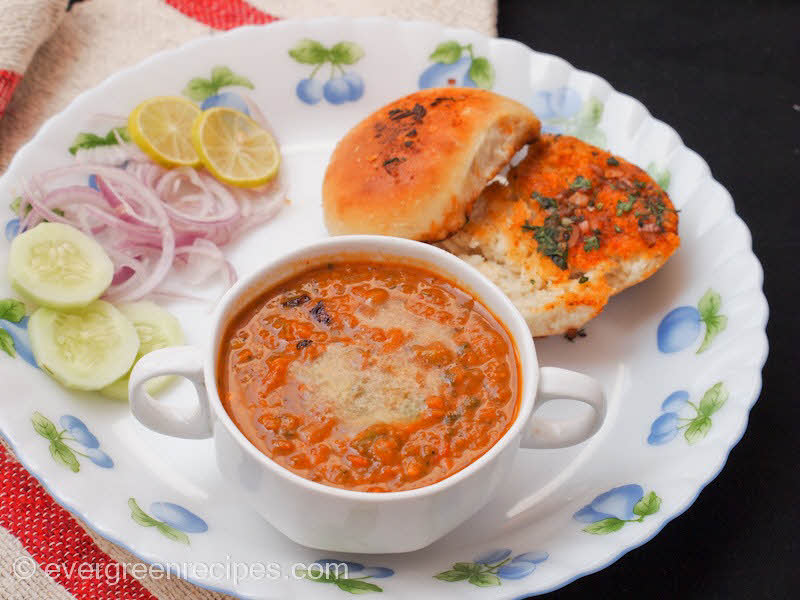 Got anything to say?
comments