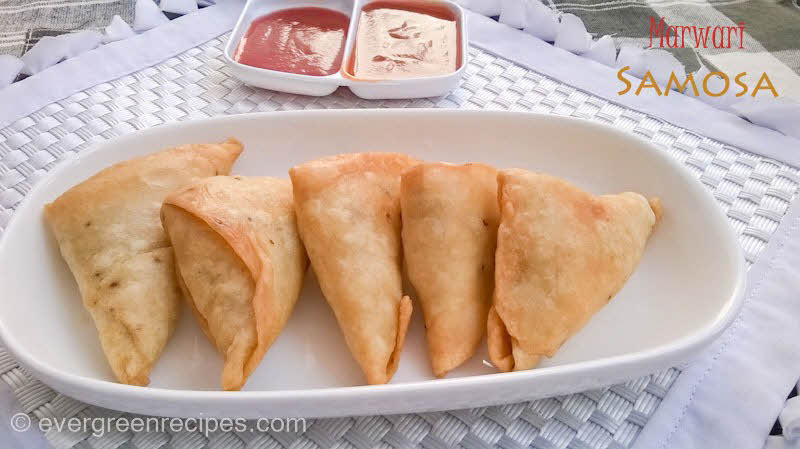 I got this recipe from my mother who got it from one of my dad's colleagues who is a Marwari, and as we love samosas, having a different kind of samosa is always welcomed in my home.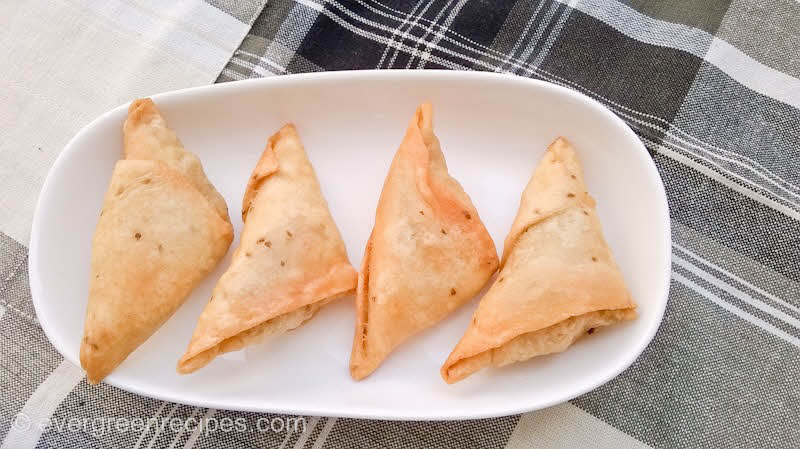 The process of preparing the Marwari Samosa is pretty much the same but the difference is in the filling as cabbage being the main ingredient to prepare the filling.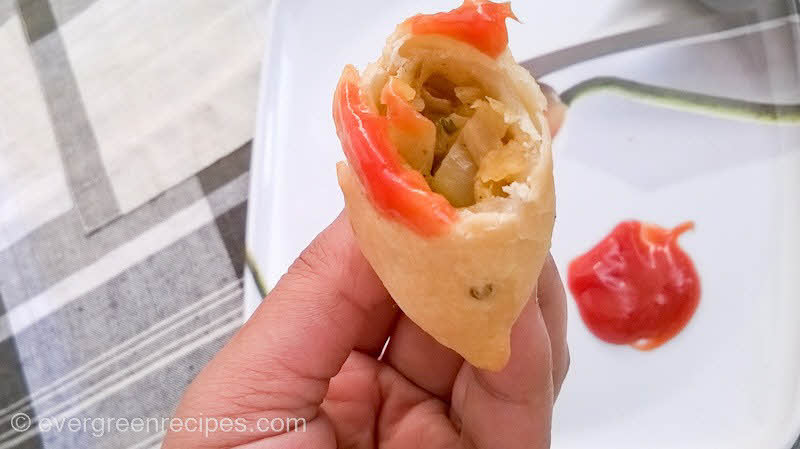 So, if you have got bored of having the same Samosa all the time, here is something new for Samosa lovers. Hope you like it.
Follow the easy recipe with step by step pictures.
Preparation Time: 20 Minutes
Cooking Time: 20 Minutes
Ingredients for Stuffing:
| | |
| --- | --- |
| Ingredients | Quantity |
| Cabbage | 2 Cup |
| Onion | 1 |
| Green chilli | 2 |
| Turmeric powder | 1/4 teaspoon |
| Red chilli powder | 1 teaspoon |
| Chat masala | 1/2 teaspoon |
| Salt | to taste |
| Garam masala powder | 1/2 teaspoon |
| Oil | 5 tablespoon |
Ingredients for outer cover :
| | |
| --- | --- |
| Flour/ Maida | 2 cup |
| Carom seeds | 1/2 teaspoon |
| Salt | to taste |
Method:
1. Chop the cabbage finely. Heat the wok with oil and fry the onion until translucent.

2. Add chopped green chilli and sauté for a minute. Add cabbage and all the spices given under the table " ingredients for stuffing ". Cook covered on medium heat for 8-10 minutes.
3. Add chopped coriander leaves and mix it well. Stuffing is ready, and keep it aside.

4. Combine flour, salt and carom seeds in a broad bowl and knead into a tight dough. Divide the dough into a 5 equal portions. Take one portion of the dough and roll it like a chapatti as shown below in the image.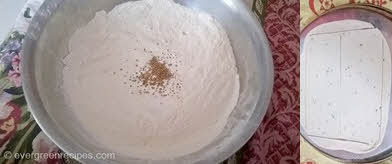 5. Cut it into a square shape. Take 1 teaspoon stuffing on the corner of square sheets and roll it as shown below in the image.

6. Roll it  in a triangular shape.

7. Dissolve 3 teaspoon flour in 5 teaspoon of water and apply this paste on the another corner of sheets and fold it tightly.

8. Prepare all the samosa like this. Heat the wok with oil and deep fry the samosa on slow heat until golden and crisp from both the sides.

9. Drain it on tissue paper to absorb extra oil.

10. Marwari samosa is ready, Serve hot with your favourite sauce.

11. Enjoy!!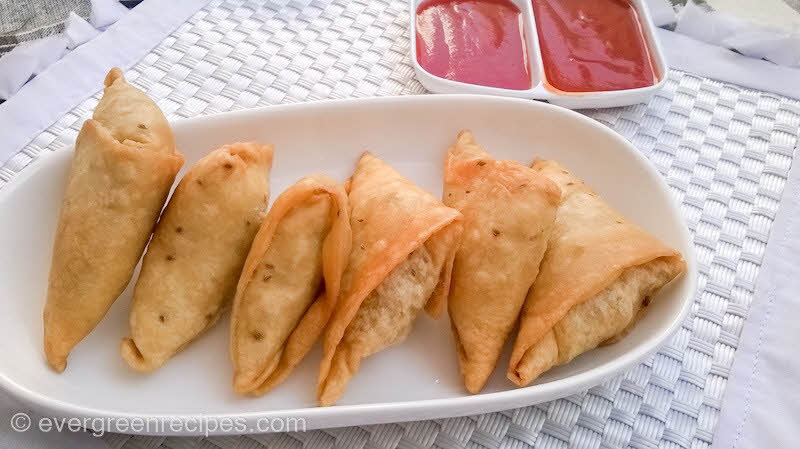 Got anything to say?
comments