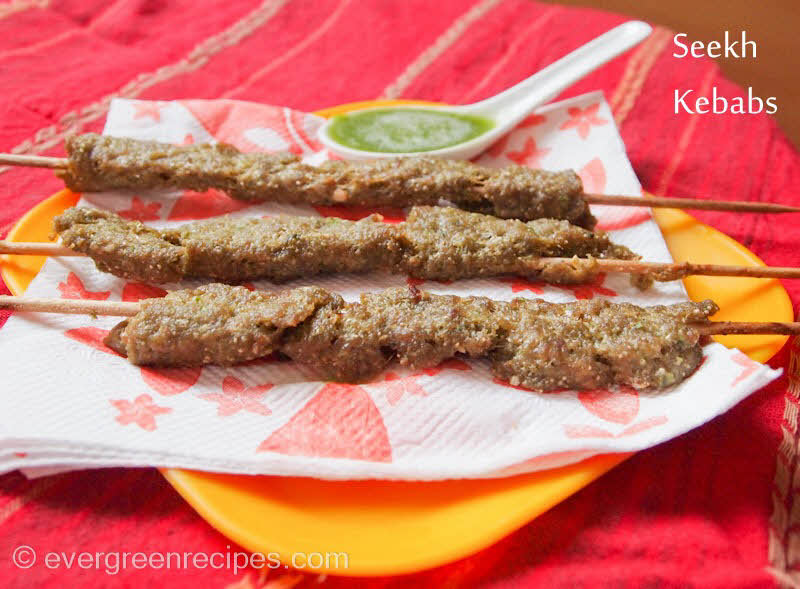 kebabs are something every non-vegetarian loves. It's a perfect to be included in starters for any party. Last time I shared the Recipe of Kakori Kebabs, this one is pretty much similar to it but I have used green spices, which gives a totally different flavour to it. So, if you had tried that already here is something different from the last recipe of kebabs. You can find More kebabs recipes here.
Also, this kebabs is quite easy to prepare as it takes just 20 minutes to prepare if you have already got the meat in your fridge. Follow this easy step by step recipe to prepare Seekh Kebabs with green spices.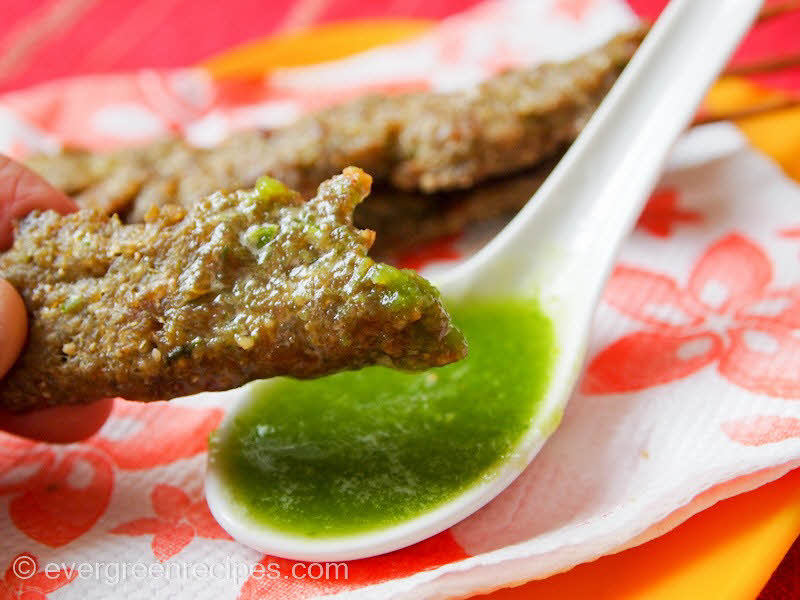 Preparation Time: 5 Minutes
Cooking Time: 20 Minutes
| | |
| --- | --- |
| Ingredients | Quantity |
| Minced meat | 250 gram |
| Green chilli | 5 |
| Ginger | 1/2 inch piece |
| Garlic | 5 cloves |
| Coriander leaves | 1 bunch |
| Cashews nuts | 6 no's |
| Khus-khus | 1 teaspoon |
| Salt | as needed |
| Skewer | 6 |
| Oil | for basting |
Method:
1. Grind ginger, garlic, green chilli, coriander leaves, cashew nuts and khus-khus to make fine paste. Wash the minced meat properly and squeeze excess water from the meat. Take minced meat into bowl and add ground paste and salt and mixed it well. Keep it in fridge for about 1 hour for marinating.

2. Put some oil on your palms so that the meat doesn't become sticky while putting the meat on skewer. Take small amount of meat and form a long shaped kebab over the skewer as show in the image below.

3. Take an aluminium foil and put the Seekh Kebabs on this after basting it with some oil. Grill it in Microwave for 20 minutes.

4. Enjoy!!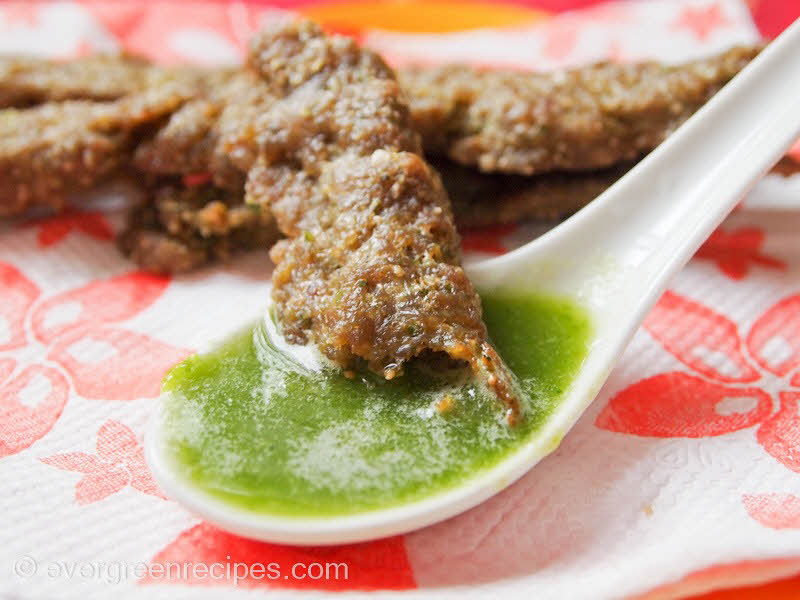 Got anything to say?
comments