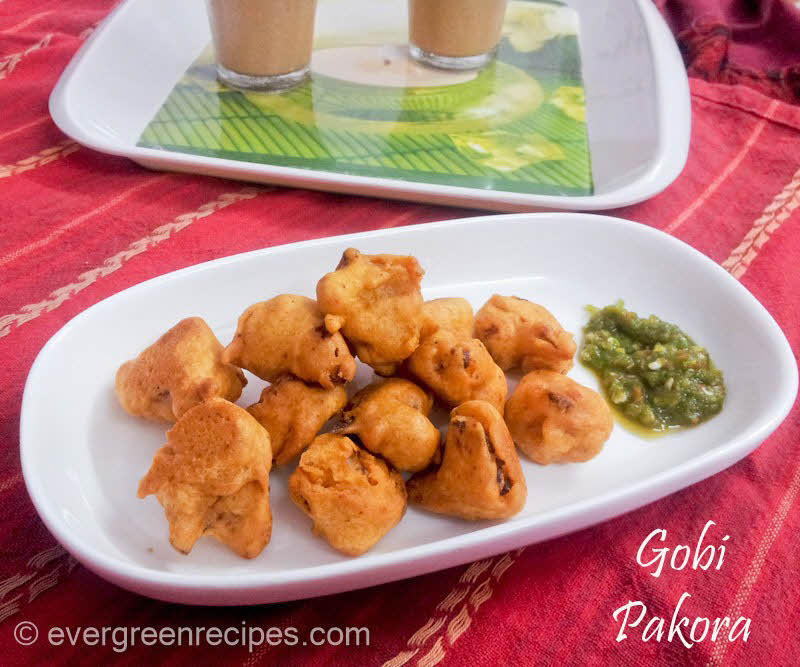 Keeping one evening snack from another is always a challenging thing, and it becomes tougher wen you have a home full of food critics, which pretty much sounds like out home, I have different people requesting me different things all the time.
Which made me think, did I ever try this one? the Gobhi Pakora, I think not, the closest thing was Gobhi Paratha.So here is the recipe of Gobhi Pakora. It is definitely not the invention of a new recipe but is definitely something new to try today.
Follow my simple and easy recipe with step by step instructions.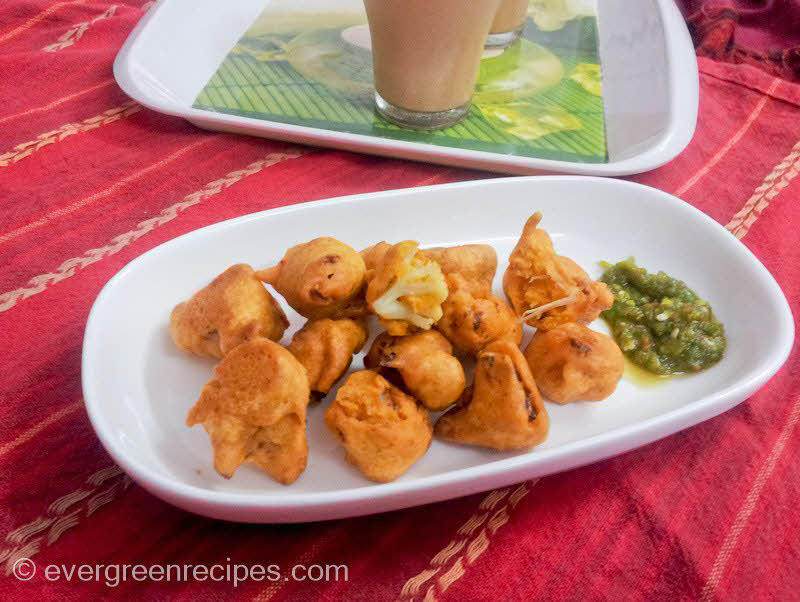 Preparation Time: 10 Minutes
Cooking Time: 5 Minutes
| | |
| --- | --- |
| Ingredients | Quantity |
| Gobi / Cauliflower | 1 cup |
| Chickpea flour/ Besan | 2 cup |
| Salt | as needed |
| Red chilli powder | 1 teaspoon |
| Oil | for deep frying |
| Turmeric powder | 1/4 teaspoon |
Method:
1. Cut the cauliflower into small pieces or florets as shown below in the picture. Boil it along with a glass of water for 5 minutes and strain it. In a medium bowl add flour, salt, red chilli powder, turmeric powder and add small amount of water to make batter. Batter consistency should not be thick nor thin.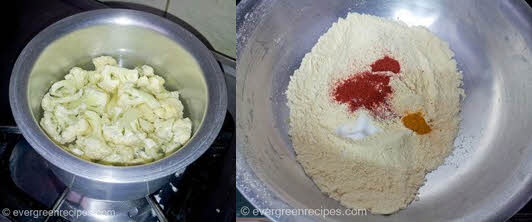 2. Add boiled cauliflower into batter and coat well. Heat the oil into wok and deep fry the well coated cauliflower until golden brown in color.

3. Gobi pakora / Cauliflower fritters are ready, serve hot with green chutney.

4. Enjoy!!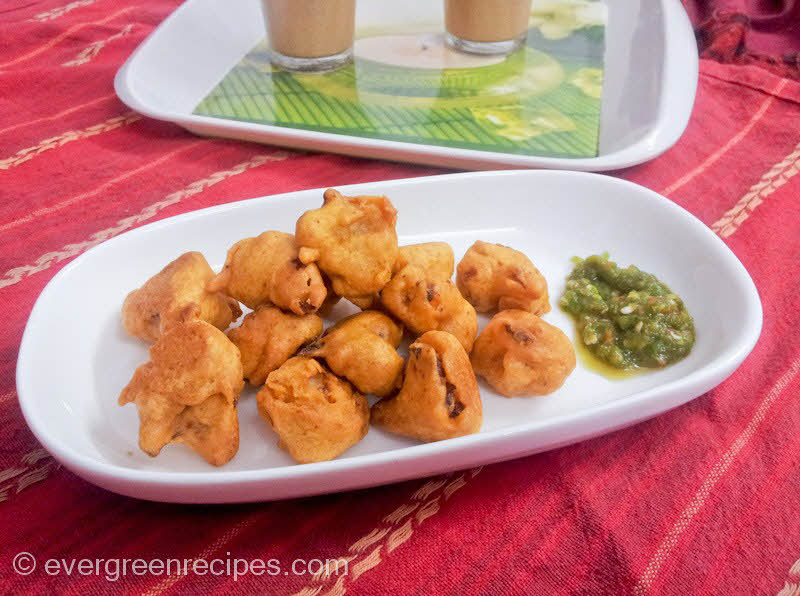 Got anything to say?
comments